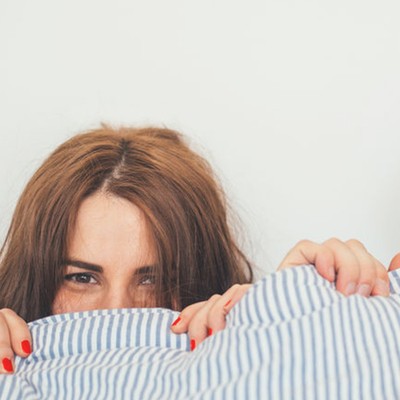 Should You Discuss Your Sexual History With Your Partner?

Being asked by your partner – or asking them yourselves – about past sexual experiences can be a relationship minefield. Will knowing your partner's 'number' bring you closer together, or can the question push you apart? We asked Shannon Smith, Relationship Expert for Plenty of Fish, to shed some light on this romantic catch-22…

PROS:
It Can Strengthen Communication
Discussing the subject of past relationships can seem strange and might be a little awkward. However, having a focused and candid discussion may allow you both to speak freely and encourage a mutual understanding. Communicating openly and having conversations is key to successful relationships, but it's crucial to respect your partner's boundaries. If your partner has no interest in wading into such a discussion with you, then don't push them.

It Encourages Honesty
Broaching a topic that doesn't feel completely natural can demonstrate how much you want to get to know and connect with the person you're with. Having open conversations can help to highlight the importance of honesty in a relationship, and once you've covered off some of the 'trickier' subjects such as this, being open and honest about other topics might become easier.

It Helps You Get To Know Each Other Better
Discussing your sexual history in the appropriate setting can help you get to know each other better – it's simply about how you approach it. The conversation doesn't need to be about numbers and reeling off a list of names – rather use it as an opportunity for you to find out how you feel about things that are really important to you, and whether you might have any insecurities your partner should consider. Your partner doesn't need to know about everyone that's come before them (and you should feel free to edit this information as you see fit), they just need to know what will help make your relationship stronger.
CONS:
Some Things Just Don't Need To Be Shared
Of course, every relationship is different and it's always good to gauge your partner's comfort and curiosity level, and it's important to remember that things cannot be unsaid, so really think it through beforehand, and be prepared. Always remember the most important thing is about where you are now and what you want from the relationship to make it grow in the future.

It Can Encourage Jealousy
Conversations about past relationships should be rooted in moving forward, not backwards. Discussing your past relationships should be a way of sharing what you've learnt, not about making direct comparisons, which could evoke feelings of jealousy and competitiveness. Once you've both discussed your past, focus on going forward and building your relationship.
 
Shannon's top 3 tips for talking about your sexual past…
Finding the right time is never easy: The most important thing is that you discuss it when you're both ready. Neither of you should feel pressured to have the conversation if you don't want to.
Find the humour in it: If you're trying to broach the subject, recalling a funny or embarrassing experience can be a good way to break any tension and set a relaxed mood for the conversation to follow. Establishing a comfortable tone from the start will often make it easier for both of you to open up. You should both feel that the conversation is a balanced and judgement free zone.
Listening is just as important as opening up: When your partner is discussing their previous relationships, make listening your main priority and simply let them know that you're there to get to know them and make them feel they can trust and confide in you.
For more dating and relationship advice, visit PoF.com
DISCLAIMER: We endeavour to always credit the correct original source of every image we use. If you think a credit may be incorrect, please contact us at info@sheerluxe.com.