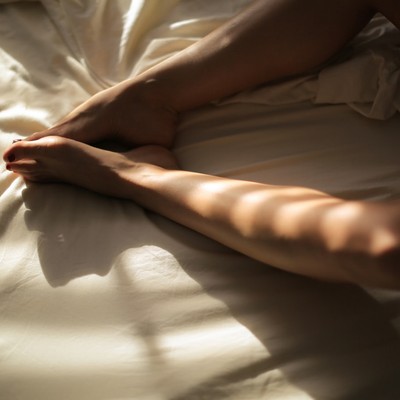 The Vibrator That Will Help You Orgasm

Did you know female orgasms come with a whole host of physical and mental benefits? All the more reason to prioritise them. But with statistics suggesting just 18% of women achieve orgasm through penetration, it could be worth exploring an alternative for maximum pleasure. The solution to a double climax, LELO's new Soraya Wave rabbit vibrator stimulates both the clitoris and G-spot. Here's why it gets our vote…

CREATED IN PARTNERSHIP WITH LELO
What makes the Soraya Wave different? 
Unlike your average vibrator, LELO's Soraya Wave takes a unique dual-action approach to orgasms. With a fully-flexible external arm offering powerful vibrations to stimulate the clitoris, and a sculpted tip designed to be used internally to reach the G-spot, this new-gen toy is your secret to a blended orgasm – i.e. climax reached by stimulating both the clitoris and G-spot.
What exactly is the G-spot? 
The elusive G-spot is one of the most hotly-debated areas when it comes to women's sexual health, but recent studies show it does exist. Located around 5-8cm up the front wall of the vagina, you can find your G-spot by inserting two fingers into the vagina and hooking them upwards towards the belly button – it often has a ridged or spongy texture. G-spot sensations have been described by some women as more intense than those they feel via clitoral stimulation, and studies also show it's possible to stimulate both at the same time. If your G-spot isn't something you've experimented with before, the Soraya Wave makes internal and external stimulation easier than ever. 
How exactly does it work? 
With clever WaveMotion technology, inspired by the caress of a lover's fingers, the toy's sculpted tip surges in a 'come hither' motion, which will gently stimulate the G-spot (unlike clitoral stimulation, the G-spot best responds to a stroking or pulsing motion). Meanwhile, an external arm offers eight levels of vibrations to simultaneously arouse the clitoris. Given the nerves of the clitoris extend close to the G-spot, reaching climax via dual stimulation is about as intense as it gets. 
This toy is your secret to a blended orgasm – it makes internal and external stimulation easier than ever.
Are there different ways to use it? 
If you want to solely focus on your G-Spot, just use the internal wand – a G-spot orgasm feels different for everyone, but it's usually described as having a slower build than a clitoral orgasm and lasts longer. You can also apply the Soraya Wave upside down, so the smaller tip touches your clitoris for maximum external stimulation. Being fully waterproof, also try using the Soraya Wave in the bath or shower. If you're using the toy internally, just be sure to always use a water-based lube for comfort.
Who's it for? 
If you're intrigued by your G-spot or looking for an easier way to climax if you struggle with external stimulation alone, the Soraya Wave is one to try. Plus, the more turned on you are, the more your G-spot will swell, making it easier to stimulate – it's a win-win.
Anything else? 
The brainchild of luxury sexual wellness brand LELO – whose high-tech toys have a cult following and have won countless awards – rest assured the Soraya Wave ticks all the boxes. Made from extra-soft silicone, it's smooth to the touch, body-safe and hygienic. Plus, it's quiet to use, comes with a ten-year quality guarantee and will arrive in discreet packaging. Trust us – this is the toy you didn't know you needed.
For more information, visit LELO.com or follow LELO on Instagram @LELO_Official.
DISCLAIMER: *Features published by SheerLuxe are not intended to treat, diagnose, cure or prevent any disease. Always seek the advice of your GP or another qualified healthcare provider for any questions you have regarding a medical condition, and before undertaking any diet, exercise or other health-related programme.
DISCLAIMER: We endeavour to always credit the correct original source of every image we use. If you think a credit may be incorrect, please contact us at info@sheerluxe.com.