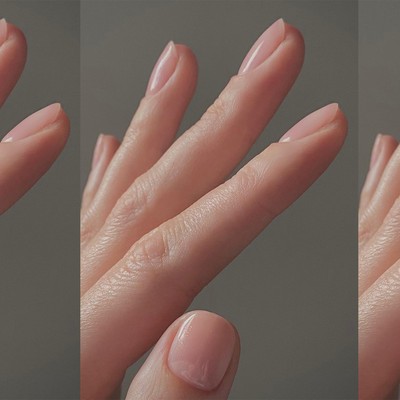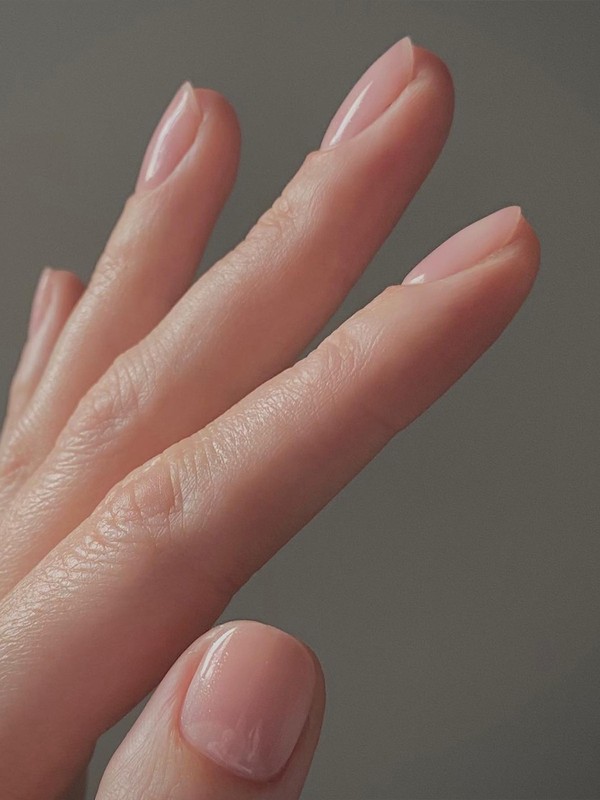 Harriet Westmoreland Shares Her Top Nail Tips

Harriet Westmoreland is the GelBottle's new global ambassador and the A-list manicurist behind many of the nail looks you see on the red carpet and Instagram. With a celebrity clientele including Rosie Huntington-Whiteley and Zendaya, what she doesn't know about nails isn't worth knowing. We asked her to share her best tips, as well as the key products in her kit.

All products on this page have been selected by our editorial team, however we may make commission on some products.
"I've never understood the old-school protocol of soaking your nails before a manicure. My manis are always dry. When you soak your skin, it can be difficult to see whether what you're trimming is dead or alive. Plus, soaking can swell your nails and cause premature chipping when painted. The best thing to do is to remove any excess nail polish, wash your hands and dry them thoroughly, then start your prep."
"The key to a really good nail look is to create a shape that's neat. File your nail flat across the free edge – the top bit of your nail – then bring the file down to each side, filing just a soft corner. Don't go over anything too much and always work in the same direction – going back and forth can cause brittleness, so try to stay in one direction if you can. I recommend using a file with a grit of between 220 and 260. This is kind to the nail but still gives you a really seamless result."
Clippers Are Handy, But Not Essential
"Nail clippers are a good tool, but when they're not used correctly, they can cause splits and damage. The tools I recommend people own include a cuticle pusher to remove dead skin from your nail plate – this will help polish last and make application much easier – and a high-grit file. The lower the number on the file, the courser it will be; the higher the number, the softer it will be. Always direct your file upwards on your natural nail to get the right shape – be it coffin, square, rounded or oval."
Nail Brushes Shouldn't Be Overlooked
"I have a nail brush by Andrée Jardin and it is easily the most-used item in my kit. The bristles aren't too hard or soft, yet they give nails and cuticles a thorough buff and exfoliation. Spend time running a brush like this over your fingertips and underneath them – I would recommend doing this daily given the number of bacteria and germs that build up. We are constantly touching things, so it pays to keep your nails and hands free of dirt."
BIAB Is Suitable For Everyone
"I am a BIAB girl through and through. But I often find clients are confused by what it means. It's not gel polish – that's what everybody gets stuck on. It's a soak-off soft-gel which is formulated to be used as an overlay on the natural nail, smoothing out the nail and giving a really clean finish. It acts like a protective shell and encourages nail growth and strength. You get a completely different look with BIAB. In my opinion, it's the answer to healthier, glossier-looking nails. You can also now get BIAB hema-free, too. This is no different, other than it excludes 'hema' which some people find causes an allergic reaction."
"Exfoliating the hands and applying cuticle oil are two things I do a few times a week. If you scrub your hands every couple of days, the cuticles will soften, meaning they won't be flooded when polish is applied. Apply cuticle oil day and night and it will make a huge difference. Treat your hands and nails with care, as you would your face or hair. It may sound excessive, but it makes all the difference to the overall look and ensures any manicures you do have last far longer."
…As Is Knowing The Shades That Suit You
"I'm a big believer in taking time to find nail shades that suit you. It's no different to make-up. Don't settle, get to know your undertones and see what works for you. My grandma Nancy taught me how important it was to understand colours and how to mix them for a shade that suits – don't be afraid to mix colours on some tin foil. I used to watch her create milky tones that suited her best and it definitely helped me form a greater understanding of shades. Two shades from The Gel Bottle I believe suit everyone include 'Baby' and 'Dolly'. The latter has a soft, opaque finish that's always on trend."
Picking Is Always A No-Go
 "This goes for the skin around your nails, but also your gels. Never ever pick or peel them off – it's really that simple. The long-term damage it can cause is sometimes reversible but always get them removed by a professional where possible so you can maintain good nail health."
Gel Removal Should Be Quick
"I would always recommend seeing a professional for gel removal but if it can't wait and you end up doing it yourself there are rules to follow. First, you need a file that's coarse. The finer the file, the worse the etch – which is the dent you make into the gels – meaning longer removal time. You want to really create a deep etch, then wrap nails with pure acetone and cotton wool and leave them for no longer than ten minutes. Any longer and the acetone starts to soak in too much, weakening the nailbed and increasing the likelihood of splits."
Nail Maintenance Shouldn't Be Rushed
"My biggest rule is to take time getting the foundation of your nail health right. This includes making sure the cuticles are neat and tidy – it's the key to healthier-looking nails. Yes, it takes time, but it pays off in the long run and will make any future manicures easier. To nurture your cuticles, I prefer to run excess skincare onto my hands. I find hand creams don't do anything. One of my favourite products is Augustinus Bader's Rich Cream. It's expensive, but it's easily the most hydrating product I've ever used."
"My most asked question is: how can I do a flawless, skinny French tip? This comes down to the brush you use to paint the line on, which needs to be very thin. It's worth investing in one, especially if you enjoy playing with different nail art looks. Try decanting a bit of white polish onto a mixing palette or piece of tin foil, then dipping your brush into it, painting just the free edge of your nail. If your nail is short, you can apply the thinnest line and paint slightly down the sides – this creates the illusion of a longer nail bed. If you go wrong, just use a lip brush dipped in nail polish remover to clean up any mistakes. You also need to spend time choosing the correct base for your skin tone. Have a play with different shades and look for sheer browns, pinks and nudes to see which ones you like best. To create little dots, just use the blob of a Kirby grip and dip it into your polish. They clean up easily, too."
Finally, The Following Products Reign Supreme
"I swear by Peacci's Peach ManiPedi Scrub. I always travel with it. It's gritty and heavy-duty and works quickly to soften skin and break down hardened, dry patches. Another great product is Infa-Lab – lots of manicurists swear by this. First, it's easy to buy on Amazon, secondly it stops bleeds from any cuts in seconds. It's like a liquid plaster – genius. To trim cuticles and keep skin neat, I always keep The GelBottle Cuticle Nipper & Pusher in my kit. It's easy to use – even for novices. Finally, I love stocking up on Felce Azzurra Talcum Powder whenever I go to Swiss or Italian pharmacies. It's great for absorbing moisture from your nails – you want them bone dry before applying polish, particularly gels, so that the colour adheres properly."
---
SHOP HARRIET'S TOP NAIL PICKS
DISCLAIMER: We endeavour to always credit the correct original source of every image we use. If you think a credit may be incorrect, please contact us at info@sheerluxe.com.