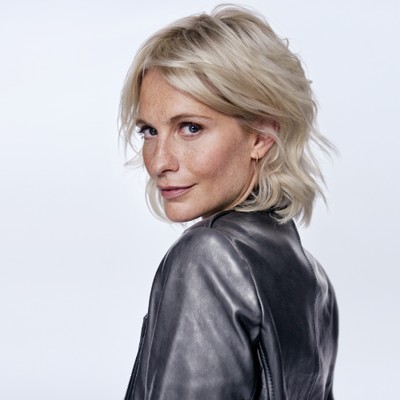 Do You Really Know Your Hair Type?

Research shows that the number one beauty priority for women is their hair, yet most end up investing in products that are wrong for their hair type. In a bid to change this, System Professional has developed their new hair Personality Test – an easy-to-use tool that gives women the ability to discover their own unique hair profile in minutes – and the products that compliment it.

CREATED IN PARTNERSHIP WITH SYSTEM PROFESSIONAL
On a technical level, your hair's profile is defined by its lipid levels, which determines how shiny, fibrous and responsive to colour your strands will be. Science aside, the products you're currently using on your hair might be doing their job, but if they're not targeting your hair's specific requirements, they won't deliver results. Enter System Professional, who may have found a solution to bad hair days thanks to their hair test which enables you to discover your hair profile. From unruly to polished, the concept looks to determine your hair's personality, and let's face it, not all good hair days are made equal. And with brand ambassador Poppy Delevingne fronting the range, with her super shiny, perfectly blonde locks and just-woke-up-like-this attitude, we're definitely intrigued. Interested? We spoke to Sophie Ruggiero, System Professional Education Manager, to find out how to make every good hair day even better.
Do people tend to choose the wrong products?
Yes, the main problem is that women find it difficult to differentiate between different types and conditions of hair. Your hair may be dry but that doesn't mean it's damaged. Likewise, you could have strong, silky hair but the overuse of heated styling can damage it over time. Like skin, there's no one-size-fits-all when it comes to hair care. There is also a big difference between professional products and those found on the high street: the quality of ingredients, the technologies used – less expensive hair products coat the hair to make it feel cosmetically better without actually fixing the problem.
What should you look for? 
It's hard to know what suits your hair just from reading the ingredients list. Without being the manufacturer, you don't really know the purpose of the ingredient in that product. Consider what wear-and-tear your hair is up against daily and try to use something that supports each of these.
Most women have at least three different hair priorities, from colour to frizz and heat damage.
What if you're using the right product but are not seeing results?
How you use your products is key; how often and the amount you use plays a huge part in performance. Many times, clients just aren't using enough or distributing the product evenly.
What if your hair type is a combination? 
Most people's hair is made up of a combination. We find people – especially women – have at least three different hair priorities. This is exactly what System Professional specialise in. It's about treating your hair like you would you skin. Decide on your priorities, put them into order and use product solutions to solve these.
Once you colour your hair, does it alter its type? 
Colouring your hair doesn't change the density or diameter, but it alters its natural state, which in turn changes the hairs needs. Because colour is a chemical process, it can result in it needing more care and protection. Most coloured hair types need strength and nourishment along with colour protection to help seal the cuticle and support colour fade.
Does the range cater to afro hair? 
Yes, it does. We have three ranges: Luxeoil, Smoothen and Repair. Afro hair is naturally more delicate so needs something to give it strength, moisture and control. All three ranges restore and provide nourishment and softness.
And ageing hair?
Just like your skin, your hair changes with time, so your needs will be different and we cater to that. Each client has a different hair profile which System Professional recognises and supports. It caters to each client's needs – no matter how unique they are.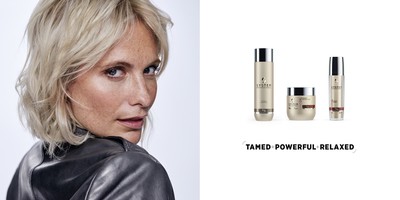 How can System Professional help?
The brand developed EnergyCode – an online and in salon consultation service which allows us to find out what you do or don't like about your hair, what you would like to change and what hair needs, on top of assessing your hair's natural state. The questions cover the scalp as well as the hair, allowing the regime to cater you from root to tip. Remember: healthy hair grows from a healthy scalp.
Based on this innovative haircare system, we've also teamed up with lookfantastic to launch the new Personality Test for your hair. In minutes, customers can find out what their hair care needs are and choose from four pre-bundled packages that will suit and support their hair type.
How does it work?
Head to lookfantastic to fill out a simple form on your hair and its needs. Taking only seconds the survey asks customers three boxes to tick to best describe their haircare needs: What's Your Hair's Daily Attitude?, Describe Your Hair At It's Worst, and What Is Your Dream Hair? Customers can tick anything from Frizzy & Unruly to Flat & Floppy and Sassy & On Point. Fun, easy and helpful. 
 
Anything else?
Poppy Delevingne is currently fronting the range, personifying that women's hair can be a whole matter of things whether they like it or not. Describing her blonde, newly-chopped locks as "Stubborn: they get their own way, wild and temperamental – I'm not complicated, she is," she celebrates that our hair can be anything from a little bit rock 'n' roll to polished, unruly to powerful.
What's the solution?
Four bundles are on offer to cater for different haircare concerns which will be determined by the survey customers fill in. The Perfectionist, The Protector, The Hero and The Booster are all on offer. 
Watch the video below to find out more about what Poppy thinks about her locks.
To find out what your hair personality is, visit lookfantastic to take the quick and easy test.
Sheerluxe's Beauty Editor, Gabrielle Dyer, put System Professional's technology to the test...
"My hair is naturally curly so I often use heat to style it," Gabrielle says. "I also get it bleached, but not often. As a beauty editor I do look after it, so given its natural texture and the heat styling I put it through; it's in pretty good condition. However, there are days when it feels dry and frizzy. I was prescribed the The Protector bundle, made up of a deeply hydrating shampoo, a volumising mask and a colour save conditioner. After just one wash I really felt the difference, both in texture and manageability when styling. It's quick, simple and I love the fact that I can see results with just a few products."
Shop System Professional
DISCLAIMER: We endeavour to always credit the correct original source of every image we use. If you think a credit may be incorrect, please contact us at info@sheerluxe.com.