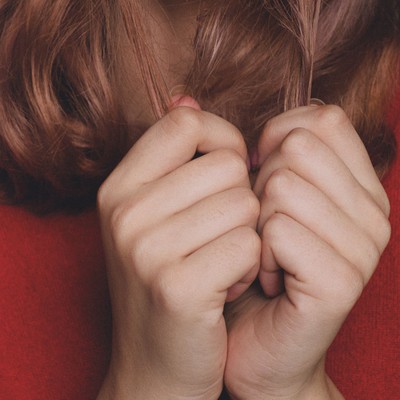 Hair Growth: The Advice & Products Which Will Actually Help

Many factors affect the speed at which your hair grows: genetics, lifestyle and age all contribute. And while you can't force change overnight, you can help things along with certain treatments, routines and lifestyle changes. Here, we share the best advice from four, qualified experts, as well as the products proven to make a difference.

Start By Nourishing Your Scalp
"Put simply, it's your hair's support system, so a healthy scalp will undoubtedly promote healthier growth," explains Anabel Kingsley, trichologist at Philip Kingsley. "The key is to shampoo regularly and use a targeted scalp mask once a week to address any concerns. This doesn't mean heavy exfoliating shampoos – these can actually damage and weaken the integrity of your hair's outer protective layer. Instead, look to masks that have gentler formulas which condition while exfoliating the scalp only – not your actual strands." 
Change The Way You Heat Style 
"So many of us continue to aggressively heat style our hair," says renowned hairdresser Michael Van Clarke. "Blow-drying our hair is something we're all used to doing, but ditching the nozzle can work wonders. This is because the nozzle itself concentrates too much heat on what's already likely to be coloured, bleached or tinted hair. You never want to rest a hairdryer on the hair itself as this guarantees over-drying and further damage. Keep a one-inch distance between your hair and the dryer. Likewise, try to heat style less often, and air dry as much as you can – this should be easier now we're at home again." 
Look Out For This Key Ingredient 
"From a topical perspective, the ingredient minoxidil is one of few with the clinical data behind it to show it has an effect on hair growth," says Dr Bessam Farjo from the Farjo Hair Institute. "This over-the-counter medication – known as Regaine in the UK – has been used for quite some time as a treatment for baldness. It was actually discovered by accident in the 1970s by researchers who were trialling drugs for high blood pressure, but found excessive hair growth to be a side effect. It works by encouraging the flow of blood to the hair follicles, creating more cells at the root, in turn stimulating growth." 
Stick To A Healthy Diet 
"You've heard it before, but hair growth depends on the quality of your nutrition," adds Anabel. "Because hair is not an essential tissue, it's the last part of you to receive nutrients, and the first to be withheld from them. This means any nutritional deficiency – even a small one – can negatively impact your hair. Eating at least a palm-sized portion of protein (which is what your hair is made of), alongside a serving of complex carbohydrates will provide your strands with the energy it needs to grow. Focus on upping the ante at lunch and at breakfast. For instance, try having poached eggs (protein) with whole grain toast (complex carb) and avocado (healthy fats). You can also try quinoa porridge with nuts and berries, or for dinner, look to steamed or grilled fish which will deliver on Omega 3s, but also protein. Likewise, iron is also essential, as it produces the very protein your hair is made of." 
Blow-drying our hair is something we're all used to doing, but ditching the nozzle can work wonders.

Take A Gentle Approach
"We've discussed using less heat already, but there are some other simple tweaks you can make to encourage better hair health and growth," says Dr Bessam. "While drying hair with a t-shirt has become a popular trend, I can tell you that there's no scientific evidence to suggest this has any impact of the growth or condition of your hair. It's important to be gentle and kind to your strands at all times, though. When you brush out knots, try using a detangling spray or a natural-bristle brush. Both will reduce the amount of pulling on the scalp, lowering the risk of breakage." 
Stick To A Simple Routine
"While certain tweaks are key, a lot is to be said for a simplistic haircare routine of shampoo, conditioner and one treatment," advises Kharla Allen, Assistant Manager & Top Stylist for Trevor Sorbie. "I recommend L'Oréal Professionnel Serioxyl Shampoo which promotes new hair growth if your hair is visibly thinning at the scalp or L'Oréal Professionnel Serie Expert Pro Longer collection if it is just growing slowly. This range is designed to plump and fill the ends and it also prevents breakage, helping to get your hair healthy and long. I can't advocate softer hair ties enough either. If you need to wear your hair up, make sure you're always using a soft band that doesn't pull or snag. Opt for looser styles rather than anything that's tight."
Ditch Certain Products 
"As our hair ages and suffers the onslaught of different haircare, the surface cuticle lifts and the internal structure starts to break down," explains Michael. "This is most easily seen by feeling the hair at the root where it's full, shiny and supple, then moving your finger and thumb down to the ends where it's less so. Over 95% of hair products use silicone additives to smooth the surface and varnish over the cracks. Despite manufacturers claims, this isn't haircare. It's a cosmetic illusion. You want to use products that don't contain these. Product ingredient lists won't specifically say silicone, so look out for the scientific names: cyclopentasiloxane, dimethicone, trimethicone." 
Keep Hydration High 
"If you want to grow your hair, it's important to avoid anything which will dehydrate it," finishes Michael. "Healthy hair can stretch as much as 50% when wet before returning to normal. But repeated dehydration leaves the protein structure brittle and prone to breakage. Counteract this by feeding it with essential moisture. Now is a great to time apply regular self-care to your hair. Give yourself a daily five-minute scalp massage. Aim to move the scalp with your fingertips – but don't rub your hair around and over itself. Another benefit of us being in lockdown and working from home right now is we're outside less, so fewer UV rays will damage your hair. Use this time wisely to let it recover."  
Stock Up On These Treatments 
"If you're looking to grow your hair, you need to prevent breakage, too," advises Anabel. "To do this, try using a weekly pre-shampoo conditioning treatment, like our Philip Kingsley Elasticizer. Apply it in the morning and let it work its magic for a few hours (or all day) before you rinse it off with shampoo. If you're doing an at-home workout, you can also apply your mask beforehand as the heat from exercising will help the product to penetrate. Stimulating scalp masks are great, too, but don't keep them on for any longer than an hour – max." 
Boost Your Hair's Growth & Strength With These Expert Picks…
DISCLAIMER: We endeavour to always credit the correct original source of every image we use. If you think a credit may be incorrect, please contact us at info@sheerluxe.com.