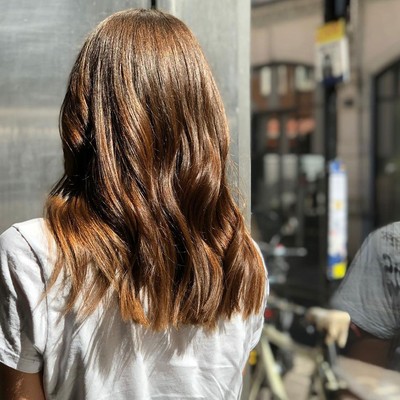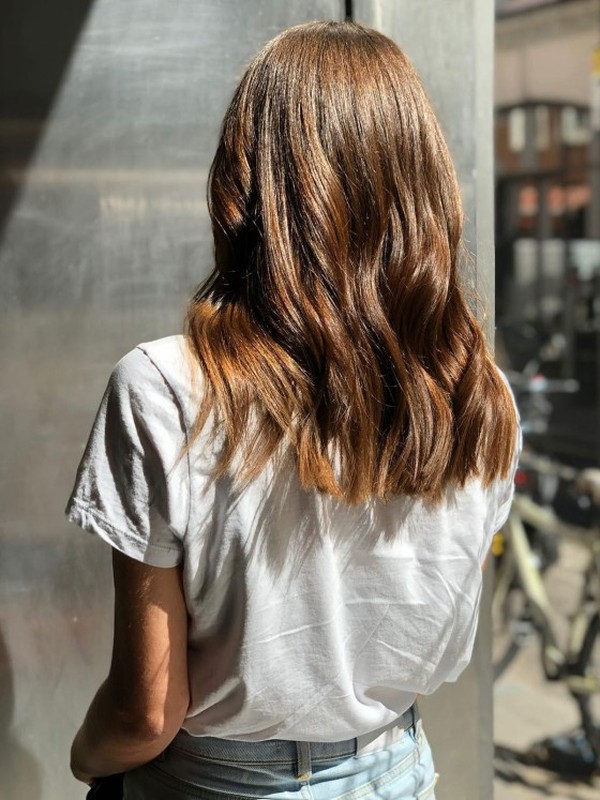 Your Top Hair Colouring Questions Answered

In this series, we ask the pros to answer your burning beauty questions. Up next is hair colouring – from how to tell your stylist if you don't like your new shade to the importance of glosses and AW23 trends, here's what four experts had to say.

By Rebecca Hull
All products on this page have been selected by our editorial team, however we may make commission on some products.
01
Are In-Salon Bonding Treatments Worth It?
"I can see why this is a popular question on the SL Community. The answer is, yes, they are worth it – especially if you want to improve the look of your colour. While they are an investment, in-salon bonding treatments – that are washed in at the basin – can lock strengthening ingredients into the cuticle and seal the bonds for longer, in turn, maintaining the vibrancy of your colour. There are plenty of bonding ranges available and your colourist will be able to tell you what will work for your individual hair type." – Harriet Muldoon, blonde specialist at Larry King
02
Should You Let Freshly Coloured Hair Settle Before Washing It?
"I would recommend giving it at least 48 hours before you wash it to let the cuticle – and therefore your colour – settle. I often say that extending the life of your highlights starts in the shower. Over-washing your hair will get rid its natural oils and wash the tone out quicker – in short, the longer you can get away with not washing your hair the better. This is especially true if you've just applied a toner. Always leave it to oxidise so your colour reaches its maximum intensity. I also recommend washing your hair in warm – not piping hot – water. The hotter the water, the quicker the colour leaves the cuticle. Likewise, using a clarifying shampoo or a cheap, shop-owned brand will wash the colour out a lot quicker." – Francesca Dixon, creative colour director at Hari's
03
Can You Use Heat Styling Tools On Freshly Coloured Hair Or Should You Wait?
"It sounds simple but using a heat protector is essential. It's always important, but especially during the first week after colouring your hair. Hot tools – like hairdryers, straighteners and curling tongs – speed up the fading process, whereas a heat protector will act as a good barrier and stop your colour evaporating. Also, shampoos and conditioners with built-in tints will keep your colour going for longer – especially if you're a redhead or brunette." – Jonathan Soons, stylist & colourist
04
Any Tips For Maintaining Blonde Hair Without The Need For A Toner?
"I recommend using Redken's Blondage High Bright Treatment. It's full of vitamin C and has been formulated to get rid of any minerals and metallics in the water, ensuring your colour stays bright and fresh. I would then follow up by adding just a drop of a purple blonding shampoo into a regular one to enhance the tone further, but without overdoing it or causing brassiness." – Harriet
05
Is It Bad To Colour Your Hair If It's Curly Or Textured?
"It's true that curly, textured hair can have different bonds within it, so the strength of the hair varies. However, it's just a case of communicating with your stylist so they can keep a visual check on your hair. You shouldn't let that put you off having colour done – providing you're seeing an expert who has an innate understanding of colour, you should go for it. One thing is never over-process your curly or textured hair – doing this can cause your curls to drop and become straight. Ask lots of questions to ensure you're getting exactly what you want." – Harriet
06
What's A Good Option For Those Who Don't Want To Commit To Regular Colour Appointments But Just Want A Hint Of Something?
"We're seeing lots of clients wanting to make the most out of their natural colour right now. A great way to do this is with glosses and stains, both of which add dimension and depth to enhance your natural condition. The best bit is it's a low-maintenance option as the glosses are semi-permanent, so they allow you to switch things up. They also have incredible conditioning properties that lock in long-term nourishment." – Adam Reed, founder of Arkive & Adam Reed Salon & Haircare
"I love the glosses from Redken as it adds so much shine and tone, giving the hair an almost 4D effect. Glossing is a great way to reflect light and get rid of dullness – plus, they fade out nicely with zero harsh lines as the hair grows out. To help the gloss last longer, use a mask or conditioner, as well as a sulphate-free shampoo. The new Chroma Absolu range from Kérastase is ideal for this." – Francesca
07
If Your Colour Has Been Done Professionally But You're Not Happy, What Do You Advise?
"If someone's not feeling their colour, I always say give it a week. Let your cuticles close and allow the colour to melt into itself. It can be a bit of a transitional period until this happens. That said, if you're still unhappy, always go back. Never use colour strippers, removers or harsh clarifying shampoos as you'll end up damaging your hair. The person who did your colour will want to correct the issue and they will give you professional advice. Be honest, fair and communicate clearly what you're unhappy with – you'll always be able to reach an agreement and you'll feel much happier than if you try to correct things yourself." – Harriet
08
How Can You Keep Balayage Bright & Ensure It Doesn't Fade Too Fast?
"You can try the 'foliage' technique, which is when the balayage is put into foil. This can make the blonde tones appear brighter for longer. That said, it still may fade quicker than bleach, so it's better to come into the salon more often. It doesn't need to be expensive – you can just have a few bits done here and there. The beauty of balayage is there are no roots, so you can keep it piece-y and enhance brightness where needed." – Harriet
09
Is It True Sulphates Are Bad For Hair & If So, Why?
"Sulphates are bad for hair because they're known to remove your colour and strip it of its natural oils. Try to only use shampoos, conditioners and masks that say they are sulphate-free. Pureology and Larry King have some great options for all hair types. You want to find formulas that nourish and hydrate, as these will naturally seal in moisture and prolong the radiance of your highlights." – Harriet
10
Is There Anything You Can Do Pre-Colour To Ensure It Lasts Longer?
"This may sound like an odd one, but you should always use a clarifying shampoo before your colour appointment to remove any product build up at the root, so it doesn't act as a barrier for the colour or dye. Doing this will make a huge difference to how long it lasts after your appointment – trust me. Also, if you're a blonde, using a silver shampoo at home once every few weeks will make a huge difference to your colour by keeping those yellow tones at bay." – Francesca
11
Can You Still Go Swimming After Having Your Colour Done?
"If you're a regular swimmer, I recommend wearing a cap, or just tie your hair up to keep it out of any harmful chlorine which can strip colour –but it's only an issue if you're swimming and dunking your head under on a regular basis. If you're not and you're simply having the occasional dip, just rinse your hair quickly after stepping out of the pool." – Harriet
"Another great tip is to wet your hair with fresh water before you swim. Apply a primer or conditioner all over the hair too so that is has a layer of protection. Where you can, however, always try to protect the hair with a swimming hat." – Adam
12
Red Hair Colour Can Be Particularly Hard To Maintain – Any Tips?
"Maintenance for redheads isn't dissimilar to other colours, but you may want to come in occasionally between appointments for a gloss or a direct dye. The latter goes into a coloured mask and is made bespoke by your colourist – if you've never had one before, ask for it at your next appointment. You can then take it home and top it up yourself as and when. It works nicely for brunettes too." – Harriet
13
Finally, What Are The Colours On Trend For Autumn/Winter 2023?
"Copper blonde is still big for AW23. It's blonde and bright, but with a little orange-y hint that offers better depth and warmth. It's great for those wanting to enhance their features as it offers a nice contrast – especially against paler skin tones. You can also expect to see cherry, warm, ruby red shades appearing, as well as expensive-looking brunette tones. Multiple shades and dimensions are what create that rich, glossy colour. Layered colours are big for the season ahead and it's easy for colourists to apply both colour and glosses for a soft, multidimensional effect." – Harriet
"There will be lots of smoky amber tones too and strawberry brown shades over blonde ones. The latter is quite bronze in appearance but it has a real richness to it. I'm also seeing lots of cooler black tones that are inky. Expect soft, buttery blonde shades to still be on trend, as well as a biscuit hues that are full of texture and multi-tonal." – Adam
DISCLAIMER: We endeavour to always credit the correct original source of every image we use. If you think a credit may be incorrect, please contact us at info@sheerluxe.com.