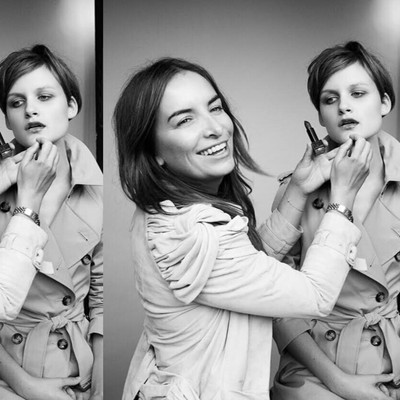 My Beauty World: A-List Make-Up Artist Wendy Rowe

Wendy Rowe is one of the most well-known make-up artists working today. Responsible for developing the Burberry cosmetics line and creating some of the biggest beauty looks in the world, her A-list clientele includes Sienna Miller, Gisele and Kate Moss. In other words, she knows all there is to know about beauty, with a proper eye for what's cool right now. Here, she shares her favourite products, the treatments she swears by and the beauty rules everyone should know.

All products on this page have been selected by our editorial team, however we may make commission on some products.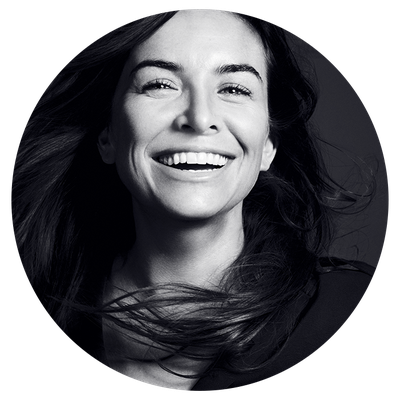 The Lancôme Active Bio Remover is great too, especially if you wear a lot of waterproof formulas. For make-up, Kevyn Aucoin's Nude Lip Liner is incredibly flattering and easy to use. Over the years I've played with other, similar shades, but I keep on coming back to this. Finally, I swear by a good, matte red lipstick – Giorgio Armani's in 400 is statement-making without being harsh."
BEAUTY MOTTO
"When it comes to beauty, make-up, hair – whatever – it's really important to be true to yourself. It's easier said than done but try to just do you. Don't worry about what anyone else is saying or doing, or your look won't ever feel authentic. Start doing a daily facial massage, too. I'm religious about this – it's not only satisfying, it makes a real difference to the look and feel of your skin." 
MAKE-UP BAG STAPLES
"You'll find a lot of Burberry make-up in my bag, which I developed and still love. Victoria Beckham's Eyeliners have a permanent spot, too – they're easy to scribble on and blend so well for a seamless smokey eye. My go-to look is beautiful skin, softly sculpted cheeks and a slightly dark eye – that's why I know these kohls are some of the best out there. The La Bouche Rouge Lipsticks are brilliant – if you've not tried them before I highly recommend you do. Their velvety, smooth and full of colour for rich payoff. Finally, Charlotte Tilbury and Anastasia Beverly Hills Eyeshadow Palettes are some of my go-tos. I love smudging things on and going about the day, and all of these are easy to use. The Hermès Blusher is beautiful as well."
FIRST BEAUTY MEMORY
"When I was about seven, I used to make my own rose-scented fragrance. I would collect all the roses from my mum's garden, boil them, then strain them to make what I can only describe now as a rose water. I really thought I was making my own fragrances – it's a good job I chose make-up as a career." 
GO-TO MAKE-UP SHOPS
"One of my favourite places to buy beauty is a store called Pam. It's really for film, but they sell loads of great things that really inspire me – it's not a conventional make-up store, which is why I love it. Selfridges is another favourite. They have great brands and are always up to speed on the latest launches. Finally, I really rate John Bell & Croyden. They have some incredible pharmacy products, as well as under-the-radar items."
RULES TO FOLLOW
"Always take your make-up off at night, never ever sleep in product – no matter how tired or drunk you are. Only cleanse your skin at night – in my opinion, it doesn't need it in the morning, a simple wash with water or micellar will do. Always wear a good, hydrating moisturiser though – if your skin is quenched, everything else will follow. Finally, always prep your skin before make-up. Many professional artists will tell you different things, but I believe foundation and any other products will look much better if you do."
When it comes to beauty, make-up, hair – whatever – it's really important to be true to yourself. It's easier said than done but try to just do you.

MISTAKES TO AVOID
"If you have bad skin – and even if you don't – try to avoid covering it with lots of foundation. You must address the cause of the problem first. Foundation won't ever fully hide it, in fact it can make it look much worse and any underlying skin issues won't be able to heal because of how occlusive base make-up can be. I also often see people make their eyebrows far too dark and solid. It just looks unnatural. Getting your brows shaped professionally is probably one of my biggest beauty recommendations – when the shape is wrong for your face, it can be so unflattering. Likewise, always get your foundation properly colour matched. You want to make sure you can run a little down your neck and décolletage too to avoid looking patchy." 
HANDY HACKS
"If you're confident enough, try and do your eye make-up first. It's nothing new, but if you make a mess, you can easily clean it up with base make-up. Another tip is to use your make-up more. You don't always have to use it where it says to. As a make-up artist, I always use different things on different areas of the face – sometimes they work well in places you wouldn't expect. Besides, all formulas are generally quite similar and providing you don't have any adverse reactions, they all work the same. Finally, my biggest advice is to invest in brushes. Get yourself some high-quality tools. Again, you don't have to use them for the part of the face it says they're for. If you find one that works easier for you in a different area, then go for it. Just clean them regularly and thank me later."
HAIR ESSENTIALS 
"I love Karelex Shampoo and Conditioner. It makes my hair look like it's been blow-dried, as it gives it such a silky-smooth finish. The Hersheson's Almost Everything Cream is a must-try for everyone. Just put a little in at the ends of your hair, or slather it all over to use as a mask from time to time. The ultimate multi-tasker, it does a bit of everything. Another staple is WELLA's Hair Colour Mask. Great for days when I don't have time to colour my hair but want to quickly conceal greys."
DESERT ISLAND ITEM
"A moisturiser and a toner – like a rosewater – would be the products I'd always choose. I like to have something with a bit of alcohol in it because I could use that for other things, for instance, if I got cut or something. As for moisturiser, it's essential for rehydration. I love a good bit of coconut oil, too."
BEAUTY INSPIRATION
"It comes from everywhere and everyone – I like watching people in the street, but also on TV, in films, music videos and of course I find lots inspiration in nature, too. Travel is a great place to pick up inspiration, as well as new product finds. In terms of advice, I'll always tap up my friends, my agent and clients to ensure I am always learning and adapting."
TAKEAWAY ADVICE
"Have fun and enjoy doing your make-up, as well as your skincare. Don't make either a chore. I firmly believe in taking as much time as you need to get the right look for you." 
Follow @WendyRowe and Visit WendyRowe.com
 
Shop Wendy's favourite products below...
DISCLAIMER: We endeavour to always credit the correct original source of every image we use. If you think a credit may be incorrect, please contact us at info@sheerluxe.com.