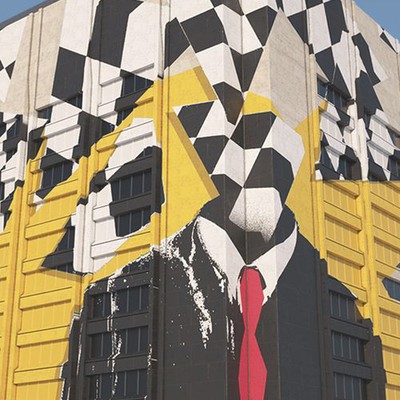 Everything We Need To Know About Serial Season 3

As we prepare for our favourite true-crime podcast, Serial, to release its third season, there are many questions we have about what we can expect: Who's it about? Is Sarah Koenig back on hosting duties? And, most importantly, can it top Serial season one?

First things first – who's it about?
The first season of Serial captivated audiences with the story of Adnan Syed and the murder of his high school girlfriend Hae Min Lee in 1999. The second series, less popular than the first, focused on Sergeant Bowe Bergdahl, an American Army soldier who was held for five years by the Taliban, and then charged with desertion.
But this time round, Serial is switching it up, choosing not to concentrate on a single case, but instead a whole system – the American criminal justice system. In the trailer for the new series, Koenig says, "Ever since [Syed's] story aired, people have asked me and the people I work with: what does that case tell us about the criminal justice system?"
Yes, Koenig and her team will be taking on the evermore complicated subject of the US justice system by delivering weekly stories from inside a court in Cleveland, Ohio. "It's one courthouse, week by week," the team said, allowing them to explore all different cases that come before the court, from murder to shoplifting and everything in between.

Who's in it?
Sarah Koenig is back for a third time, as is executive producer Julie Snyder. But new to the team this time around is British-born but long-time Ohio resident, producer Emmanual Dzotsi, who has previously worked at another US podcast staple, This American Life (Serial was This American Life's first spin-off podcast). While Snyder takes more of a back seat in this series, Koenig and Dzotsi spent a year involved in Cleveland's court system, looking at a wide range of cases and examining the process of judgment.

Will I like it?
The team explain, "Cases like that one [Adnan Syed] are not typical: a defendant with no criminal record, a private defence attorney, a six-week trial — the fact that it went to trial at all! … extraordinary cases like Adnan Syed's are not what's filling America's courtrooms. To tackle the criminal justice system, Serial would need to look at something different: ordinary cases."
The judicial system is a point of fascination and mass frustration in the US, and many have attempted to shed a light onto it. Documentaries like Julia Willoughby-Nason Time: The Kalief Browder Story and Ava Duvernay's 13th have highlighted the often-heart-breaking way the system catches people – and how it comes down far harder on minorities.
As Koenig explains it, we owe it to ourselves to understand how this brutal system functions: "Every case Emmanuel and I followed, there came a point where we thought, 'No, this can't be how it works,'" she said. "And then we were like, 'Oh! Oh my god. This is how it works! This is how it happens.' People who work in the system, or have been through the system — they know this. But millions more people do not. And for the past year, I've had this urgent feeling of wanting to kind of hold open the courthouse door and wave people inside. Because things are happening — shocking things, fascinating things — in plain sight."
For anyone concerned about the new setup this time round, don't be; this is a team  used to shaking up the narrative. With series two they went against the grain, refusing to pigeonhole themselves as a murder mystery podcast with the telling of Bergdahl's story. In the break between the second and third series, Snyder and This American Life veteran Ira Glass went on to produce S-Town, a podcast about a colourful but tortured Alabama resident, John B. McLemore, which read, as one critic put it, like "aural literature". It was downloaded more than 77 million times. So while no one really likes change, you can trust this crew. 
However, fans of the MailChimp ad opener (also lovingly known by diehards as 'MailKimp') will be sadly disappointed – their classic sponsor has now been replaced by Zip Recruiter. Do with that information what you will.

When can we listen to it?
The first two episodes of Serial series three will be available to download as of today, 20th September, and then a new episode will debut every Thursday.
You can listen to Serial here.
 
DISCLAIMER: We endeavour to always credit the correct original source of every image we use. If you think a credit may be incorrect, please contact us at info@sheerluxe.com.