My Life In Books: Elizabeth Day

Even if you haven't read Elizabeth Day's work, chances are her books look and sound familiar to you. The Party was this summer's ubiquitous smash hit, easily spotted in every book store, airport queue and poolside out there, and earning her rave reviews from The New York Times, The Guardian and more. Soon to release her next novel, we sat down with the British author to hear all about her life in books…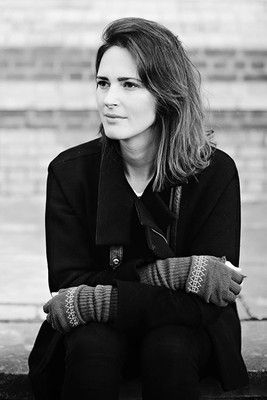 What are you reading right now?
 
Middle England by Jonathan Coe - it's an early proof; the book comes out in November.
 
What book from childhood will always stay with you?
 
When Hitler Stole Pink Rabbit by Judith Kerr. It prompted a lifelong obsession with history and the impact political chaos can have on a human level. Also I just adore Judith Kerr and her children's book, The Tiger Who Came To Tea, which I buy all my godchildren.
 
Any children's books you sometimes revisit? 
 
Anne of Green Gables had a big impact on me and I think about it a lot. 
What books made you want to write?
 
I knew I wanted to write from a very young age, so children's books mostly - I read everything by Judy Blume and Noel Streatfield. I also loved The Worst Witch by Jill Murphy, The Little House on the Prairie books by Laura Ingalls Wilder and the Narnia Chronicles by C. S. Lewis really fired up my imagination.
When and where do you read?
 
On journeys - tubes, trains, planes - in bed before I go to sleep, in the bath, on the sun lounger on holiday... Basically anywhere and anytime I can. My bag will always have a book in it.
 
Where do you buy books?
 
Bookshops. Very occasionally online. I'm also incredibly lucky that I get sent a lot of proofs of forthcoming books for possible blurbing or review.
 
Print or Kindle?
 
PRINT, PRINT, A THOUSAND TIMES PRINT! I'm old-school. I don't even own a Kindle. I like the feel of a page in my hands.
 
Do you belong to a book club?
 
No. But I do belong to a Film Club, which I adore.
 
How do you choose what to read?
 
Word of mouth recommendations - I talk about books a lot with friends and colleagues. Proofs I get sent which look intriguing. Book reviews in newspapers. Moseying around bookshops. And if I discover an author I love, I'll try and look out for all their other stuff too.
 
Do you have a favourite author?
 
I think Anne Tyler is amazing. Also Tom Wolfe. And Elena Ferrante. And Elizabeth Jane Howard. Charles Dickens is the OG. Chimamanda Ngozi Adichie is just phenomenal. I can't pick just one!
 
What's been your favourite read of 2018 so far?
 
Educated by Tara Westover. One of the best books I've ever read ever, let alone in 2018.
 
What one novel will always stay with you?
 
Bonfire of the Vanities by Tom Wolfe. I'd never read anyone write like that before. It made me realise you could take risks and be inventive and that journalism could actually feed into great fiction. 
 
Favourite biography?
 
Mrs Jordan's Profession by Claire Tomalin and Elizabeth Barrett Browning by Margaret Forster.
 
Favourite non-fiction?
I love the Tim Shipman books - All Out War and Fallout.
 
Any guilty pleasures?
 
No. I don't feel guilty about anything I read. It's all inspiration, in the end.
 
What book would you give as a gift?
 
The Elena Ferrante Neapolitan quartet.
 
What was the last book that made you cry?
 
Educated by Tara Westover.
 
Any recommendations for laugh out loud books?
 
Leave it to Psmith by P. G. Wodehouse, and Decline and Fall by Evelyn Waugh.
 
Are there any books that have helped you through difficult times?
 
Yes. I read Eat, Pray, Love by Elizabeth Gilbert when my marriage was breaking down and it was incredibly helpful - one of those moments when an author appears to have opened the door to your mind, clambered in and taken up residence. At points, she literally seemed to be thinking my thoughts.
 
Favourite literary character?
 
Becky Sharp in Vanity Fair. It's one of my favourite novels, and I think an excellent example of a woman being written well by a man - a Victorian man, no less! Becky is contradictory, not always likeable but she's driven and self-sufficient and, in many ways, a woman before her time. I also have a soft spot for Lizzie Bennet in Pride and Prejudice.
 
What one book should everybody read in their lifetime?
 
I don't like to be prescriptive, but definitely one of mine.
 
Do you have a favourite book of all time?
 
The Weather in the Streets by Rosamond Lehman is definitely up there.
 
Do you read poetry?
 
Not as much as I should. I like T. S. Eliot and bits of Stephen Spender.
 
Has anything you've read consciously inspired your books?
 
Yes, many times. There was one specific plot twist in my first novel, Scissors Paper Stone, that was directly inspired by Elizabeth Jane Howard's The Cazalet Chronicles. My latest novel, The Party, was influenced by Alan Hollinghurst's The Line of Beauty, Patricia Highsmith's The Talented Mr Ripley and The Go-Between by L. P. Hartley. But I also tend to be inspired by films and directors - my third, Paradise City, was a sort of homage to the work of Robert Altman. 
 
Are you most proud of any one of your books?
 
The most recently published one. Because I like to think I'm getting better.
 
What's your next book about?
 
I'm writing non-fiction for the first time and it's about what I've learned from failure, pegged to my podcast, How To Fail With Elizabeth Day.
 
Buy Elizabeth Day's novel The Party, here.
 
DISCLAIMER: We endeavour to always credit the correct original source of every image we use. If you think a credit may be incorrect, please contact us at info@sheerluxe.com.