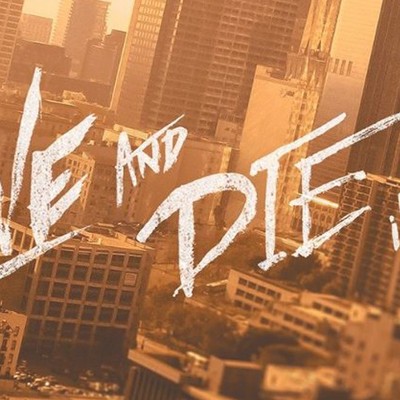 This Podcast Will Be Your New True Crime Obsession

If you feel your true-crime podcast library has been lacking recently, then To Live and Die in LA is guaranteed to fill that hole. The new podcast from journalist Neil Strauss is currently top of the US podcast charts, as he strives to uncover the mystery of missing woman Adea Shabani, with the episodes playing out in real time from the moment she disappears.

What's it about?
To Live and Die in LA in a 12-part podcast that covers the story of missing 25-year-old Adea Shabani, an aspiring actress from Macedonia who vanished from outside her Hollywood apartment. When investigations began, Shabani's apartment was unlocked, and there were signs her laptop had been used the evening of her disappearance, long after she had stopped contact with friends and family. Her family hired private investigator Jayden Brant to look into her disappearance, who in turn contacted journalist Neil Strauss to ask for help with the case.
Strauss isn't afraid to really get stuck into this case, and in each new episode (so far) there's been a new nugget of information revealed to the writer. The podcast starts mere days after Shabani goes missing. He interviews friends and family members in her LA apartment, the walls adorned with Leonardo DiCaprio pictures and positive scrawlings of becoming a Hollywood star. At the time Shabani went missing, she was studying at the Stella Adler Studio of Acting. "She was very serious about her career," her friend Christian told Dateline. "And I know she wanted to finish school to be well prepared."
As the podcast goes on, it appears Shabani's boyfriend Chris Spotz might be involved in her disappearance. Is this the man that knows where she is?
As the podcast goes on, it appears Shabani's boyfriend Chris Spotz might be involved in her disappearance. Spotz was an actor too, attending Stella Adler alongside Shabani. Their relationship wasn't a straightforward one – while they were together, Spotz was apparently engaged to another woman, Mary Elmalak. The last person seen with Shabani was Spotz, and he immediately becomes a suspect. Is this the man that knows where Shabani is?

Who is Neil Strauss?
If you recognise that name, it's likely not for being a crime reporter. Strauss has long been a journalist, but of a different kind. He's most well known for writing the divisive book The Game: Penetrating the Secret Society of Pickup Artists, which was notorious in 2005 for endorsing all kinds of dubious behaviour when trying to pick up women. The book sold over 2 million copies and Strauss became known as the leader of sleazy bro culture. Now, 14 years later, he's also been a culture writer for the New York Times and gone back to writing celebrity profiles, but he's never played detective before. However, some aren't convinced it's a good idea for him to be making this podcast – Vulture writer Amy Wilkinson says she "can't shake the niggling feeling that Strauss and Brant may be stepping on police toes while conducting their own investigation of this very-not-cold case."

Will we like it?
If you're a fan of Hedley Thomas's The Teacher's Pet, then this will be your new obsession. Like The Teacher's Pet, To Live and Die in LA follows an unsolved case – but unlike the Aussie podcast, it's a case that's still warm. Shabani went missing on 23rd February 2018. As such, tensions run high as Strauss's podcast unfolds in real time. Strauss even goes to the Spotz's apartment to try and talk to him, and receives threats on his life in the making of this podcast, but still he continues, and the pay off is real as he manages to uncover the truth about Shebani's disappearance. Only four episodes have been released so far, but trust us – you're going to be hooked.  
You can listen to To Live and Die in LA on iTunes now, with new episodes released weekly.
DISCLAIMER: We endeavour to always credit the correct original source of every image we use. If you think a credit may be incorrect, please contact us at info@sheerluxe.com.