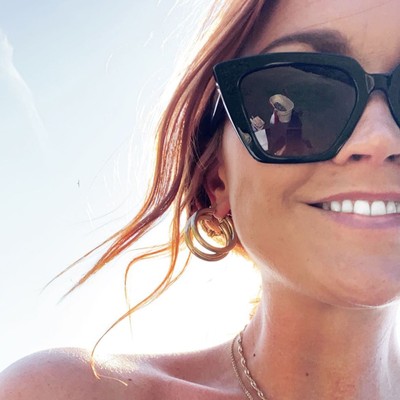 My Playlist… With Arielle Free

From the artists worth following on Spotify to the one tune that always gets her on the dancefloor, here Radio 1 DJ Arielle Free shares her favourite things in music – as well as her top five playlists for easy summer listening.

The music that never goes out of style is… disco. It has universal appeal and comes in so many shapes and sizes – from funk to soul and new or indie disco. It's the kind of genre that guarantees to get people up and dancing – across all generations, too. It crosses so many lines and it's always adapting to the latest trends as well. 
The best music for hanging out with friends is… probably 90s R&B. It's a tough one, but when I think back to my favourite pre-pandemic playlists they were definitely full of Destiny's Child, Mariah Carey, Aaliyah and Ashanti. Plus, a bit of Missy Elliot, a bit of Ne-Yo – those kinds of 90s jams are perfect for having a good time with your friends – especially if you know some of the choreography, too.
If you're in the mood to party, listen to… Honey Dijon. An American DJ, producer and electronic musician, she just gives me all the feels. Her Boiler Room set from Sugar Mountain festival in 2018 is an absolute go-to. Folamour is also a French DJ I can't get enough of right now – think cool disco. He also wears incredible outfits, amazing jewellery and just bangs out proper soul and funk numbers. He's so laid back – it's the perfect start to the night. 
The track that always gets me on the dancefloor is… is 'Don't Start Now' by Dua Lipa. Anytime it comes on the radio, it just calls to me. I have a vision of me walking into the club when the time finally comes again and heading straight for the dancefloor. 
At the end of a long day, I love listening to… anything by Miguel – he's so chill, I love him. For more of a beat scene, I also love OTHERLiiNE – a debut collaborative project from producers Lil Silva and George FitzGerald. They've worked with Adele and Mark Ronson, as well as brands such as Off White and LV. They dropped an EP last year and it's all about beautiful heart-wrenching lyrics set to soul soothing beats. Highly recommend. 
My top three start-of-the-weekend tunes are… Paul Woolford and Amber Mark's 'Heat' – it's so uplifting and wonderful. Also, Alex Mills and Gotsome's 'Shout It Back'. Finally, I've also fallen in love with Same Devine's remix of Sandy B's 'Ain't No Need To Hide'. 
The best music for driving is… anything indie. When I'm on the road, I need to hear classic guitar bands. My partner and I love putting driving playlists together, and thankfully we've got quite similar tastes, but for me it has to be Arctic Monkeys – from the beginning of the catalogue right to the end. Tame Impala is also high on the list. If you want a bit of escapism, then Billie Eilish is great for driving. Her new Vogue cover is so incredible – she's only 19 and achieved so much plus, her fans are so devoted to her. At her gigs, you can't hear a word she's singing because the fans are so loud. 
The album I always listen to on holiday is… Anderson .Paak's Malibu. It's pure sunshine – gorgeous. 
For an energy boost, listen to… Annie Mac's Friday night Dance Party. The entire curation is pure energy, although I actually save it for Monday morning when I need to really get going. Sadly, Annie's leaving Radio 1, but her show is going to Danny Howard, which is great news because he's so dedicated to breaking new artists – especially on the dance scene. If I was to narrow it down to a single tune, it would have to be Ben Hemsley's 'Through 2 You'. It's the perfect big house-y banger.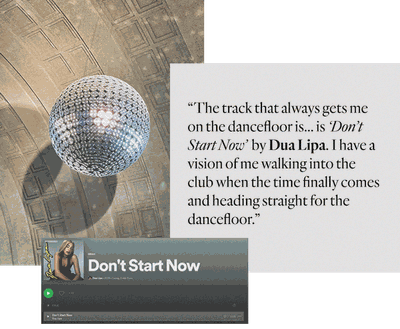 The music that always makes me emotional is… Billie Eilish – she always gets to me. But the one album that is guaranteed to make me cry has to be The Miseducation of Lauren Hill, which came out in 1998 – it never ages and it's such an emotional ride. Lana Del Rey, as well – these ladies know how to pull at the heartstrings. If you haven't heard her album Norman F*cking Rockwell, you need to.
My favourite radio shows are… Huey Morgan's BBC Radio 6 show on a Saturday night. It's a bit of soul, a bit of disco – and lots of music education. I just love his presenting style and all his stories from his time in Fun Lovin' Criminals. I never miss Radio 1's Chillest Show on Sunday nights, either, or Jamz Supernova on 1Xtra. Both are really good cooking soundtracks. 
There nothing better than hearing The Yeah Yeah Yeahs come on the radio – especially the remix of 'Heads Will Roll' or 'Maps', which is a real tearjerker. The latter takes me back to when I first moved to London and found my new tribe – the former is also a total mood-booster. 
My favourite album right now is… the new Bicep album Isles. It's stunning and has really moved up a level from their first one. Their inaugural album was really emotional, but this release has more light and shade. It's also a great driving album. It first dropped in February, but I still find myself going back to it. 
My favourite album of all time has to be… AM by the Arctic Monkeys. It was a peak – both for them and for me. I've seen them live three times – including when they headlined their own festival in Finsbury Park. It was the best gig I've been to. 
My favourite song of all time is… really difficult to narrow down. I want to say George Benson's 'Give Me The Night' or Salt-N-Pepa's 'Push It' – but neither feel good enough. Or the Arctic Monkeys? But I've already said them… okay, let's say Whitney Houston's 'I Wanna Dance With Somebody'. It reminds me of every family party we've ever had. 
My favourite artist right now is… Saweetie. She's fierce. I love her track 'Best Friend' with Doja Cat – it's such a vibe, the kind of track you can lip sync to with your mates. She's really exciting as a female rapper, too – not too sweet, not too tough. 
The under-the-radar artist everyone needs to know is… LOWES – they've been popping out loads of records recently (including their track 'Not In Love' with Frankie Wah) and they're probably best described as indie-alternative. Lots of people are super excited about them. Also, The Prototypes – they just nail emotional lyrics over beautiful beats. They make really beautiful dance records.
Spotify is great for… being able to curate music to your own taste and mood. It has this incredible accuracy when it comes to recommending tracks. Personally, I have five playlists designed to fit my different moods: 'Discovery' is for new music; 'Uplifting' is a go-to for the gym; 'Chilled' is for driving; 'Disfunk' is a blend between disco and funk and 'Face Melters' is for all those after parties when someone just hands you the aux cable…
My tips for building a good playlist are… to go through your favourite artists on Spotify and find their own 'radio' – which is full of similar tunes. Some artists have their own playlists, too, which is an amazing way to discover new music.
Inspired? Here are 5 of Arielle's favourite Spotify playlists to get you in the mood for summer…
CREDITS: @ARIELLEFREE
DISCLAIMER: We endeavour to always credit the correct original source of every image we use. If you think a credit may be incorrect, please contact us at info@sheerluxe.com.