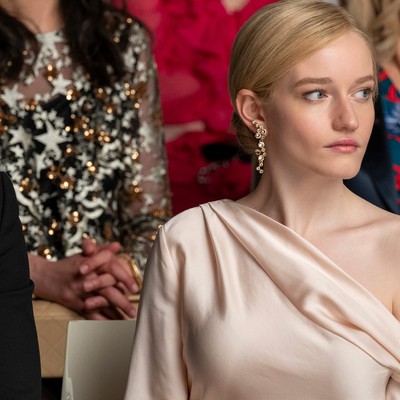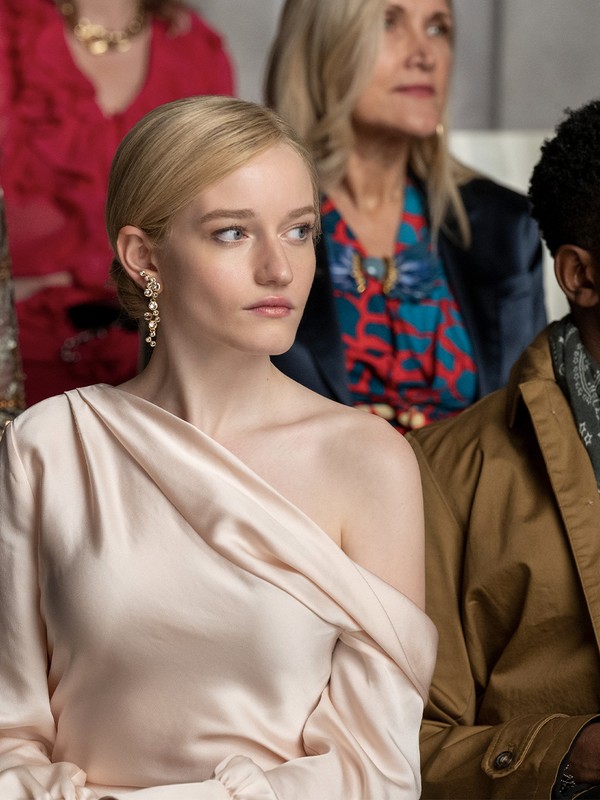 What To Watch This Weekend: Inventing Anna

Anna Delvey always wanted to be famous. And following her 2017 arrest for conning banks, hotels and New York's ultra-wealthy into parting with their money, that's exactly what happened. The subject of countless features and podcasts, the 'fake heiress' story has now undergone the Netflix treatment. Fascinating viewing – regardless of whether you've followed the twists and turns of the real-life story up to this point – here's why Inventing Anna is worth a watch this weekend.

This new Netflix series is inspired by the 2017 New York Magazine article 'How Anna Delvey Tricked New York's Party People' by staff writer Jessica Pressler. And Inventing Anna – produced by Grey's Anatomy's Shonda Rhimes – makes this clear from the off. The opening scene shows the front cover of that issue of the magazine being processed through a printing press before the screen is flooded with social media comments and Instagram reactions to the story about a fake German heiress who scammed New York's elite. Across nine episodes, Inventing Anna tells the story in dramatized form, from Delvey's biggest grifts to her stint in prison.
 
On the outside Delvey (born Anna Sorokin) seemed like any other rich, young socialite living a luxury life funded by her family's money. She had a seemingly endless supply of cash, lived in upmarket New York hotels, ate at the city's best restaurants and attended all the fashion crowd parties. She had ambitious dreams of launching her own art-focused members' club in the middle of Manhattan – and managed to dupe many of her rich acquaintances into part-funding it. But behind the lavish lifestyle she posted on Instagram – designer clothes, exotic trips in private jets – was a huge financial scam. One that landed the now 31-year-old in prison following a much-covered 2019 trail, where she was found guilty on multiple counts of financial fraud.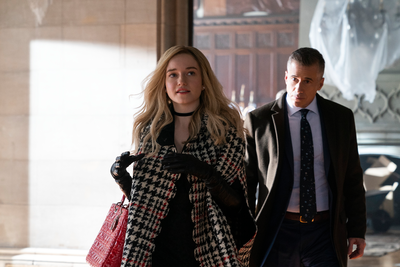 For those who've followed the story since 2017, where Inventing Anna gets interesting is that it focuses as much on the journalist who broke the story as it does Delvey. In the show, Pressler's name has been changed to Vivian Kent. Played by Veep's Anna Chlumsky, Kent works at Manhattan magazine and has a baby on the way. From the off, it's clear she's unhappy at work and there are not-so subtle hints she's massively mucked up a previous scoop at the publication. So, when she hears about Delvey's upcoming trial, she's determined to restore her professional reputation with an investigative deep-dive into Delvey's past. Soon – behind her editor's back – she's scheduling prison visits to see Delvey, who's been refused bail ahead of her trial. And in no time, the suspect and reporter form a love-hate bond as Delvey awaits trial and Kent battles against the clock to answer the biggest question in New York: who is Anna Delvey?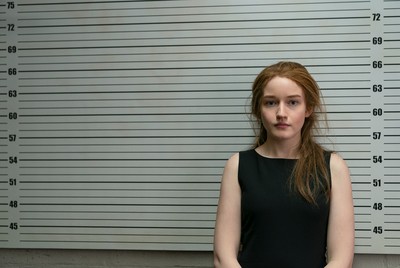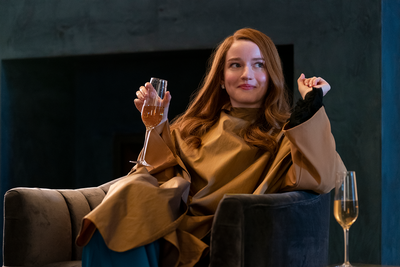 Delvey was different things to different people, and actress Julia Garner switches between these roles effortlessly throughout the nine episodes. Best known for playing hard-as-nails Ruth in Ozark and Jane in Harvey Weinstein-inspired, sexual-harassment drama The Assistant, Garner really captures the mystery surrounding Delvey. From the hard-to-place accent to flitting between supremely confident, aloof, startled and humiliated, Garner manages to convey the whole whirlwind of scams convincingly. Despite her external steeliness, she also makes you feel for Delvey at times, and really ramps up the tension during certain escapades when you realise she won't be able to pay or charm her way out of it. 
 
Inventing Anna is the latest in a series of real-life-turned-fiction shows that have gripped viewers. The Pamela Anderson and Tommy Lee sex tape series Pam & Tommy has been keeping the SL office rivetted during recent weeks; Disney's The Dropout – the Amanda Seyfried-starring drama focused on the Elizabeth Holmes Theranos scandal – is out soon; and later this year, a fictional retelling of The Staircase, starring Colin Firth as potential murderer Michael Petersen, will hit Netflix. Would Inventing Anna have worked better as one of the true-crime documentary series Netflix does so well? Perhaps, but then again it would be almost impossible to beat those original New York Magazine investigations. Instead, this well-acted character study has reignited our interest in the case and tells the tale in a gripping way for anyone new to the scandal. Now facing deportation back to Germany having served her sentence, we're intrigued to see what Sorokin does next.
 
 
Inventing Anna is available to watch on Netflix from 11th February.
 
 
Visit Netflix.com
DISCLAIMER: We endeavour to always credit the correct original source of every image we use. If you think a credit may be incorrect, please contact us at info@sheerluxe.com.