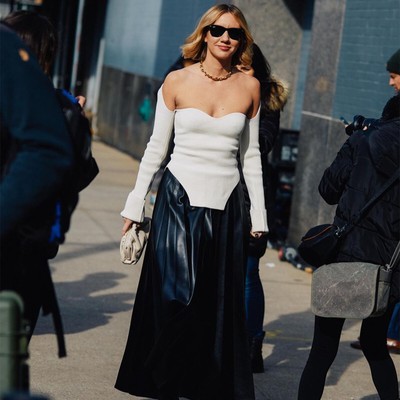 How I Got Here – Lisa Aiken

"How do I forge a career in the fashion industry?" It's one of the questions we're most frequently asked at SheerLuxe. If you've ever wondered how the most successful women in the industry got to where they are, this new series is for you. We kick off with Lisa Aiken, who's held high-profile buying and editorial positions at the likes of Moda Operandi, MATCHESFASHION, NET-A-PORTER and now Neiman Marcus. Here are her top tips for making your way in fashion…

A fashion qualification helps, but it's not essential. There are certain areas like design where formal training is important, but it's not always necessary to have done a fashion course to go into buying, editorial and the business side of the industry – for example, I know a successful buying director who studied law at university. That said, I loved my degree and it set me up with a lot of industry knowledge. I started at Northumbria University before transferring to London College of Fashion, where I studied fashion management. My degree gave me a well-rounded awareness of different areas of the industry, whether that was merchandising or something more creative. 
 
Like many, my earliest work experience was through interning. Part of my course at Northumbria included a year in industry, so I spent six months interning at Escada in New York and another six at MATCHESFASHION in London. Matches was my absolute dream – I'd longed to work there since seeing one of its supplements inside Vogue years before. During that period, the CEO at the time offered me a job for when I finished my uni course. I was aware that the industry moves fast, and I still had two years left of university, so managed to negotiate starting the job immediately and completing the rest of my degree part-time. My job was technically in the marketing department, but the reality was so much more than that. I got to try my hand at a bit of everything, from taking photos to taking customer service calls. That's the beauty of joining a small business, which it was at the time – you get such a broad experience of different areas. From my perspective, bigger companies have a more fixed idea of what you should and shouldn't be doing, whereas in a smaller team, you're likely to be thrown into a lot more.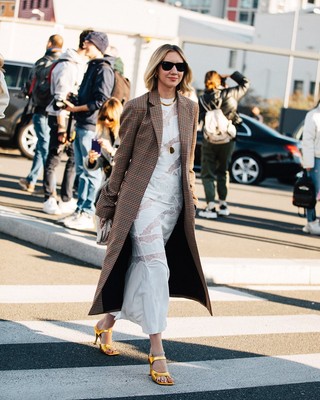 A good attitude goes a long way. It can be tough when you're starting out, but having the confidence to be really enthusiastic about the role you're in will set you apart. Don't be afraid to suggest ideas and collaborate with as many people as you can. It's worth noting that interning and junior level jobs can be hard work – you're not always going to be doing the most exciting tasks, but rather than seeing them as dull or a waste of your time, try to flip your perspective and instead think about what you can gain. A good example of this is handing out the post – while it might seem menial, this could be a great opportunity to meet every person in the office and give you a reason to talk to them. Seeing the positives in every situation will stand you in good stead.
 
The most important thing to know before getting into fashion buying is that it's not all glamour. Unlike many jobs in fashion, buying combines creative and commercial sides, so when you're starting out you'll do a lot of data entry in Excel. Buying isn't just about discovering the hottest new brands – at the end of the day, you're striking a business deal, so having a good eye and knowing your numbers are equally important.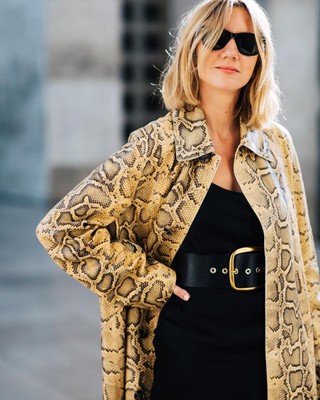 Have enthusiasm for everything you do. Even if the task is dull, flip your perspective and try to see what you can gain from it instead.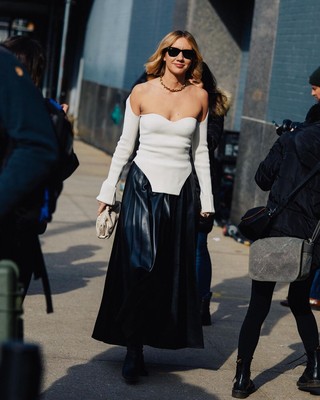 Have enthusiasm for everything you do. Even if the task is dull, flip your perspective and try to see what you can gain from it instead.
Having a wider awareness of trends will set you apart from the rest. This doesn't only apply to fashion trends, but to how people are behaving generally. When I was younger, I thought I wanted to be in a fashion publishing role, but the industry was beginning to shift towards a more digital landscape. Brands like NET-A-PORTER were blending editorial with retail, so I realised that I needed to move in the same direction things were going. I've done this is in every job since, and I think being so attuned to where the market will be in a few years' time has accelerated my success.
 
The best thing about my job is undeniably the people. Whether that's collaborating with other creatives, or mentoring those just entering the industry, everyone is so passionate about what they do. Fashion is not as catty as you might think. Sure, it takes a lot of time and perseverance to work your way up, plus it can be very competitive, but in my experience everyone has been great and the creativity around you only pushes you to do better. It's a real privilege to work in an industry that can and does instigate change – it's challenging, but also amazing.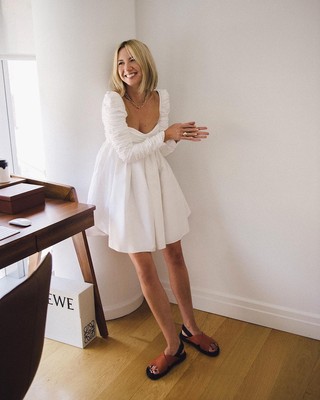 You get more out of people with honey than with vinegar, so be kind always. It's what others will remember you for.
The worst thing is the pressure. It can be a lot to deal with at times and when things go wrong it can be heart-breaking. But passion is a double-edged sword – you can't have the highs without the lows and those tough moments just prove how much you care. I don't believe in failure per se – we learn and grow from every mistake we make, so don't get bogged down by them. 
 
Kindness is everything. I don't tolerate poor behaviour to others in my team and, as a leader, it's important your team feel like they've got an open door to share their ideas and thoughts with you. You always get more out of people with honey than with vinegar, so I try to encourage, listen carefully and react with compassion to what someone needs. It's what others will remember you for.
 
If I could give one piece of advice to my younger self, I'd say to enjoy the ride and go at your own pace. I focused a lot on what I needed to do to get to my ultimate career goal, which culminated in becoming fashion director at NET-A-PORTER at the age of 30. Once I did get there though, I thought to myself, 'Now what?' I wish I had enjoyed and relaxed into the way up a little more. Also, don't shy away from difficult decisions. As the saying goes, if it's not hard, then it's probably not worth doing, so try to push yourself as much as you can. Without that, you're likely to be bored in a few months' time.
Follow @Lisa.Aiken on Instagram
DISCLAIMER: We endeavour to always credit the correct original source of every image we use. If you think a credit may be incorrect, please contact us at info@sheerluxe.com.