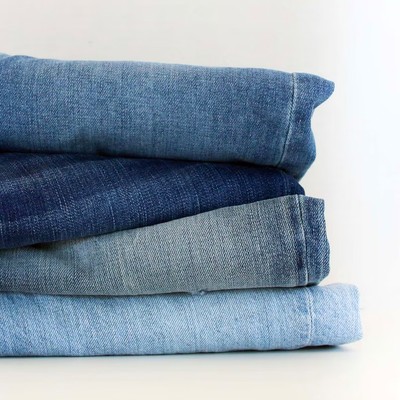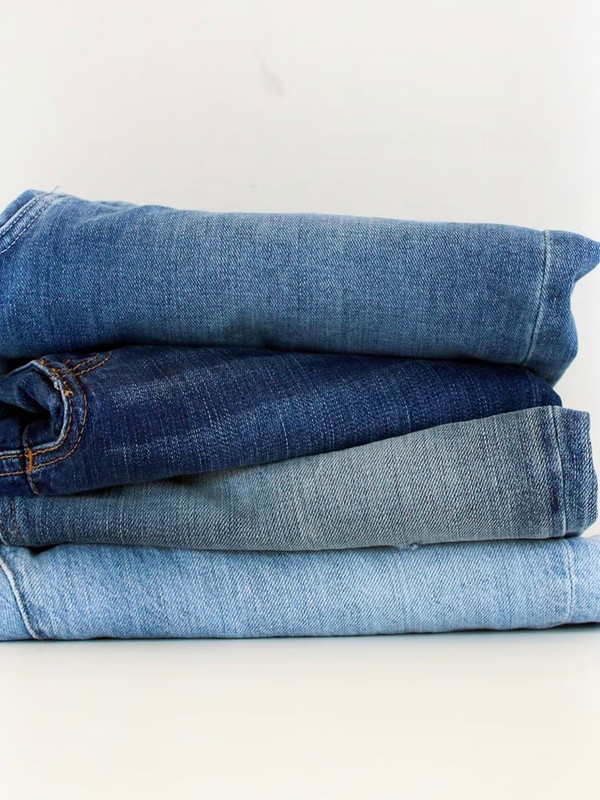 How To Shop For Vintage Denim

It's well known that the denim manufacturing process is notoriously bad for the environment. While many brands are trying to take an eco-friendlier approach, the most sustainable option has to be buying vintage. To point you in the right direction, we asked two vintage experts – Pin Denim's Chloe Culpin and E.L.V. DENIM founder Anna Foster – to answer some common questions.

What are the advantages of shopping second-hand denim?
"First, you're saving gallons of water and stopping a plethora of chemicals from harming the environment. It takes the equivalent of one person's water intake for 13 years to create just one pair of jeans. By going down the vintage route, you're also stopping older pairs ending up in landfill – trust me, when you've seen the mounds of discarded jeans (from which we source our fabrics) you'd be shocked at how many perfectly good pairs go to waste." – Anna Foster, founder of E.L.V. DENIM
 
"I love it when someone asks me where they can buy the same pair of jeans as me when the truth is they're a one off-find I hunted down in a charity shop," she says. "There's something very satisfying about knowing no one else will be wearing exactly the same pair as you." – Chloe Culpin, founder of Pin Denim
Are there any brands you should keep an eye out for?
"For me it's all about the quality of the denim. Lee and Wrangler are the best in my opinion." – Anna
 
"The Levi's 501 remains a classic – get the fit right, and they'll give you the perfect shape around your bottom. Just be prepared for them to feel a little tight at first – but don't worry, they'll mould to your body shape within a couple of days of wear." – Chloe
How can you ensure the perfect fit?
"Know your measurements. This might feel like a faff but it's what people used to do back when they had clothes made for them. We're all so used to being able to buy something off the rack, but it's rare those pieces fit exactly right. The easiest way to do this is to take a pair of jeans that fit you well and measure around the waist, hips, and inseam – if not, get someone to help you measure your body. We can alter jeans that have been sourced for you at Pin Denim. Otherwise, take them to your local tailor." – Chloe
 
"We offer a bespoke service at E.L.V. DENIM, where we create a pair of jeans just for you, tailored exactly to your body shape. Because of the way we combine a couple of old pairs of jeans into a new one, it makes repairs and alterations much easier. Fluctuations in weight and body shape are completely normal, and there's no need to stop wearing your favourite pair because of it – we can take apart the seams, then add or remove some fabric depending on your requirements." – Anna
What's the best way to take care of vintage denim?
"You don't need to machine wash your jeans nearly as often as you think you do. If you can, try to spot clean them and only throw them in the machine on a cool wash when they're really grubby. Also, wash them inside out to save the colour running, and if you have any really stubborn stains, spray a bit of hairspray on the area to lift it – trust me, it works!" – Chloe
 
"One of the best things about vintage denim is it doesn't contain any elastane, which is what makes modern jeans stretchy, but the downside of that comfort is it's more likely to cause to lose their shape. Rigid jeans are far easier to look after and they last longer, as they're made from 100% cotton. Of course, if they are filthy then they'll need a wash but if it's a refresh you're looking for, then try a steamer. Steaming gets 100% of the bacteria out and uses a fraction of the water and energy consumption of a washing machine. My favourites are by Steamery Stockholm." – Anna
What styles are on-trend for 2022? 
"For a long time, cropped straights were all people wanted to wear, but I've seen more demand from customers for longer, slouchier styles. Just be aware that you might need to size up and get them tailored afterwards if you want them loose through the leg but tight around the waist." – Chloe 
 
"Coloured denim is going to be big this year. We're launching a pink bleach that'll be exclusive to NET-A-PORTER, so keep your eye out for that." – Anna
Where's best to shop for vintage jeans?
"I tend to source pairs for customers from my own suppliers, but I've also found some great pairs in vintage shops like Rokit and Beyond Retro. You could also try charity shops in certain areas of London – I've found some real gems in Notting Hill and on the King's Road in Chelsea. You just have to be willing to look past any imperfections and have a bit of patience – you probably won't find the perfect pair on your first outing and when you do, they'll probably need a bit of a clean-up before you wear them." – Chloe
 
Here Are Some Of Our Favourite Brands For Vintage Jeans…
E.L.V DENIM
E.L.V. DENIM (which stands for East London Vintage) combines the best parts of vintage denim to turn them into new pairs you'll love. The brand is a zero-waste company, with every pair designed and made in its workshop in East London. E.L.V also offers a bespoke service so shoppers can create their perfect jeans.
 
Visit ELVDENIM.com
Re/Done 
A favourite of influencers and celebrities alike, LA-based brand Re/Done takes apart old pairs of Levi's jeans and repurposes them into more contemporary designs. Key styles to look out for include the straight leg Stove Pipe and the High Rise Loose. 
 
Visit ShopReDone.eu
Pin Denim
Operating primarily through Instagram, Pin Denim takes the hard work out of finding the perfect pair of vintage jeans by sourcing them for you, based on your measurements and requirements. A standard pair will set you back £75, plus a £25 sourcing fee.
 
Visit PinDenim.uk
Well Worn Denim
Well Worn sources and curates high-end and collectable vintage jeans, and is one of the most reliable online destinations for Levi's 501s. Keep a close eye on the brand's Etsy store for regular drops – an Instagram shop is currently in the works. 
 
Visit Etsy.com
DISCLAIMER: We endeavour to always credit the correct original source of every image we use. If you think a credit may be incorrect, please contact us at info@sheerluxe.com.