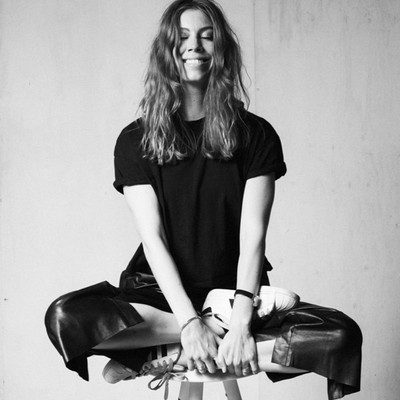 My Life In Handbags: Paulina Liffner Von Sydow

As the founder of Scandi accessories brand Little Liffner, it's no surprise Paulina Liffner Von Sydow has a discerning eye for bags. From her all time-favourite designs to the purchase which kicked it all off, here she talks us through her highlights…

My love of bags started as a teenager. I began by collecting dozens of vintage and indie label bags while travelling – flea markets and independent boutiques were always my favourite places to track them down. My collection covered all the walls of my hallway in my first, tiny apartment. I loved how unique they all were – and it felt even more special that they weren't pieces my friends could buy, too. 
My personal style is best described as minimal mixed with a few interesting, artsy pieces. It aligns closely with the aesthetic of my brand. Growing up in the late 80s and early 90s, the supermodels of that era – like Cindy Crawford, Claudia Schiffer and Kate Moss – have always provided endless inspiration. Their effortless, often quite simple style made them such fashion icons – the focus was always on how the person wore the clothes or accessories, not the other way round.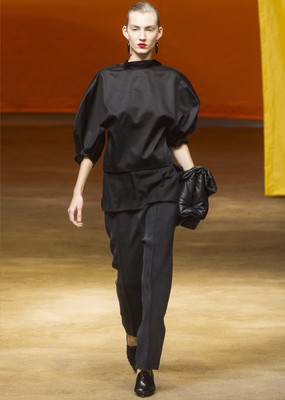 ETIENNE LAURENT/EPA/SHUTTERSTUCK
Today, my bag collection is a lot smaller. I'd say I own remarkably few handbags, given my job. I tend to give more bags away, actually. I've been wearing our Minimal Totes for the last year on repeat, as they work for pretty much every occasion, so I haven't really felt the need for any others, either. It will probably stay that way for the foreseeable future.
My first ever designer bag was a mustard yellow suede design by Miu Miu – it was 70s-inspired, with colourful, decorative pins. There was nothing minimal about it,  but I have no idea where's it is now. Looking back, I can't even remember where and when I bought it. 
A great bag shouldn't cost the earth. It's actually this principle which led me to launch Little Liffner – I found it hard to find a quality bag that didn't come with the same price tag as a two-week vacation, so I created it myself. There's a bit of an obsession around 'it' bags, but really, they're only about status, and I wanted to offer an alternative. My bags aren't covered in logos and they're designed to be worn by confident women who are more concerned with quality, rather than labels. 
My most memorable career moment was seeing Hailey Bieber carrying one of our bags. She was spotted a few weeks ago on her way to meet President Macron in Paris, wearing our Brown Croc Mini Tote – seeing such a mega star with one of my designs was pretty surreal.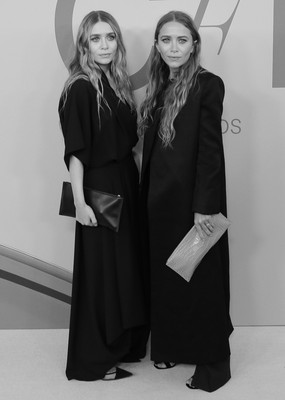 JOHN ANGELILLO/UPI/SHUTTERSTOCK
The fashion designers I admire most are Nicolas Gesquiere for Balenciaga, Phoebe Philo for Céline, and Raf Simons for Dior. All three created something that felt extremely 'of the moment', but still feels just as relevant years later – two shows that really stick in my mind are Céline's SS16 and Dior's 2011 couture collection. Both were completely stunning. 
If I could swap wardrobes with anyone it would be the Olsen twins. I love how they've cultivated their own unique style over the years and always stick to their aesthetic, no matter how the trends evolve. I'm a minimalist at heart, so their simple approach to accessories – especially when it comes to designed for their brand, The Row – inspires me a lot. 
I'll always love bags, but I have a soft spot for shoes, too. The pair with the most sentimental value in my wardrobe is some Vivienne Westwood boots, which I bought with my first pay cheque at a boutique in Stockholm. They are one size too small, so I was never able to wear them properly, but I keep them because they were beautifully crafted and partly to remind myself never to buy things that don't fit perfectly! My best bargain find was a pair of red Celine sock boots, which I found on The RealReal – these I have got plenty of wear from. I style them with everything from full-length evening dresses to blue jeans and blazer in the daytime. Next on my wish list is a pair of knee-high chunky soled boots by Jil Sander. I've got my heart set on them this autumn/winter.
My favourite bag I've ever designed is our large Tulip Tote in black – it's probably our most recognisable style. Practical tote bags aren't always the sexiest, but I love that the Tulip is roomy enough to fit both my computer and trainers for the gym. I wish I could say I wear bags from other designers, but I tend to stick to my own as they're exactly what I want.
Visit LittleLiffner.com 
DISCLAIMER: We endeavour to always credit the correct original source of every image we use. If you think a credit may be incorrect, please contact us at info@sheerluxe.com.