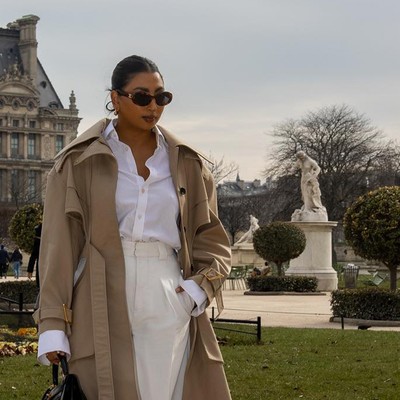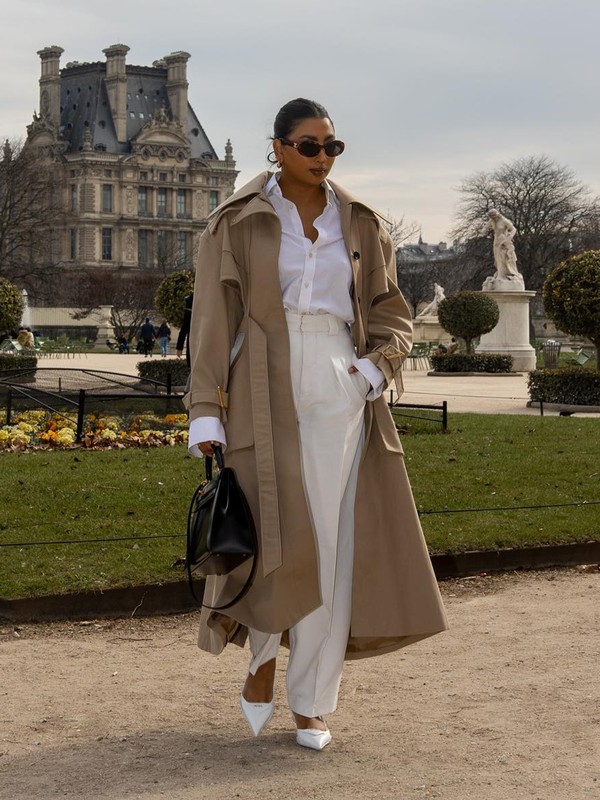 Noorie Ana's Style Dos & Don'ts

Content creator Noorie Ana is known for outfit photos so elegant they wouldn't look out of place in a glossy magazine. Here, she shares her style dos and don'ts, from the secret to always looking polished to the shopping habits worth avoiding…

By Polly Sayer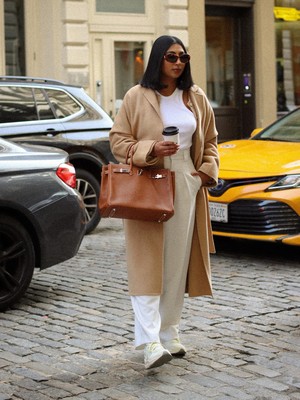 DO Adapt Trends For Your Personal Style
No one wants to look like a paint-by-numbers trend slave, so make them work for you by adapting trends to fit your own style. This is something I've been doing with bright colours – I'm more of a neutrals girl but, as brights are such a big deal right now, I've been incorporating some more subtle pops of colour with my shoes, bags or other accessories like sunglasses. The same goes for something like cut-outs. There are lots of pieces with cut-outs round the middle, but if you're not comfortable flashing that area, go for something on the shoulder or around the neckline instead. You don't need to go all in on one thing, so feel free to take a pinch of trends you like and blend them in with your existing wardrobe. 
DO Invest In Quality Basics
Anything you know you'll be wearing on repeat, and that forms the basis of your outfits, should be great quality. For me, that's things like bodysuits, tank tops and t-shirts. You don't need to spend a fortune (some of my favourites are from H&M and Arket) but be sure to check the label for the fabric content as this will give you the best indication of quality. I personally favour organic cotton in my basics as it looks and feels the best. 
DO Organise And Edit Your Wardrobe Regularly
It's important to be familiar with what you have as this makes getting dressed far easier. In my experience, if my wardrobe is bursting at the seams and disorganised, I find it much more difficult to put an outfit together and often I'll forget I own things! At the start of each season, pack away all the clothes you won't wear for the next few months then organise what's left into two sections. One side should be anything relatively new or pieces you're excited about wearing; the rest should be your staples and basics. Within those two sections, arrange them by colour – this will make your life much easier.
DO Maintain A Sense Of Balance
Proportions and a balanced look are extremely important to me as it makes things feel polished and considered. For example, if you've got your legs out, balance this out with a top with more coverage and vice versa. You can apply the same approach to volume and silhouettes, so if you're wearing a tight dress, try an oversized blazer with it. Likewise, with statement pieces it's worth keeping in mind that they'll need something more pared back. If you're wearing bold, oversized earrings, go for a more understated outfit.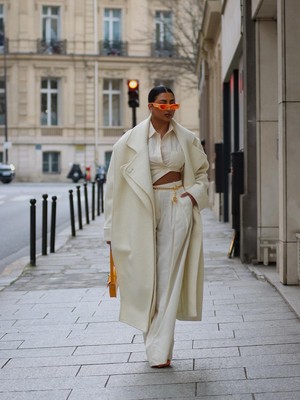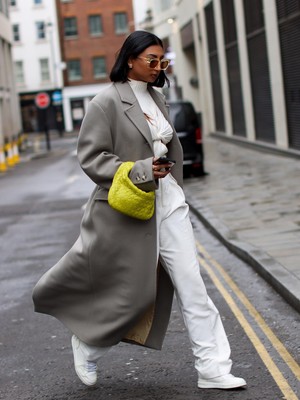 DON'T Forget To Take Care Of Your Clothes
I can't stress enough how important it is to either iron or steam your outfit before you put it on. It's an age-old tip, but it really does make such a difference and I'm very strict about it. Make sure you shave any bobbles off your knitwear too – you can buy de-bobbling tools online, but a good old razor does the job too. And don't forget to check the label so you know how to wash each item properly – I learnt the hard way after shrinking a beautiful cashmere jumper in the washing machine. 
This is something I'm working on myself. It's an important shift in mindset to consider whether you need and genuinely love something before you buy it. What's really helped me do this is making a wish list at the start of each season, which you can use as a point of reference if you are tempted to impulse buy. If something similar isn't on your wish list, go away and think about it for a few days first – I often realise after that cooling-off period that I don't love it as much as I thought I did. The wish list technique ties in with organising your wardrobe – it's easy to think you need 100 things and put them all on your wish list, but if you know exactly what's in your closet, where it is, and where the gaps are, you'll be better informed to make a decision about what to buy. I recently bought some Prada slingbacks, as I'd noted on my wish list that I wanted a smarter shoe to go with my white tailored trousers – I've worn them loads, so I'm confident these were a smart investment. 
DON'T Forget To Accessorise 
Accessories are the easiest way to give an outfit some personality and refresh the existing pieces in your wardrobe. I rarely leave the house without some jewellery. Some of my favourite pieces are from Mejuri and Monica Vinader – and COS has some lovely designs that won't break the bank. I also think a belt can completely transform a look, whether that's a pair of trousers or a dress. 
DON'T Be Afraid To Experiment
We can all be very quick to pigeon-hole ourselves into what we should and shouldn't wear, but don't neglect trying out pieces and trends that feel out of your comfort zone at first. For me, that has been brighter colours recently, but through trying them out I've learnt I like them more than I thought. Challenge yourself to take one thing that you like but isn't your usual style into the changing room each time you go shopping. Fashion should be fun and you never know what might end up bringing you joy.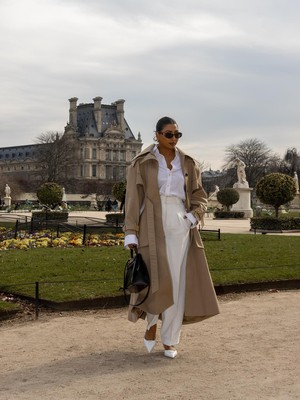 DISCLAIMER: We endeavour to always credit the correct original source of every image we use. If you think a credit may be incorrect, please contact us at info@sheerluxe.com.