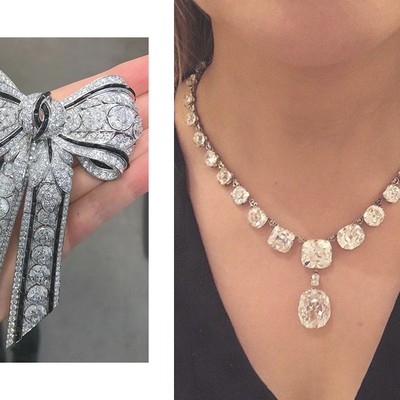 The Secret Life of Sotheby's Jewellery

Whether it's private jets or Picasso paintings, few things intrigue us like what the world's wealthiest spend their spare change on. And when it comes to playing with serious money, nothing gets them excited like show-stopping diamonds. From the most expensive pieces ever sold to the auction pieces creating a buzz right now, we sat down with Kimberley Smith, Sotheby's Client Developer for Jewellery and Watches for Europe, to get the low down on the rocks that rock the world…

A Piece of Jewellery Is Valued On All Its Components
Starting with the value of the gemstones or diamonds and the material it's made in, e.g the gold. The next factor is provenance; who it belongs to, where it comes from, what the history of the piece is, and then also the maker – if it's signed by a well known jewellery house such as Cartier or Van Cleef and Arpels.
A Well-Known Name Elevates The Price of A Piece
A diamond ring could be exactly the same colour, cut and clarity as a Cartier equivalent, but without the Cartier signature it won't have any added value.  Signed pieces – the pieces that are from a brand – tend to sell better at auction, because years after purchase it's more likely to have retained its added value than the exact same thing without a name on it.
Being Old Doesn't Automatically Make A Piece More Valuable
Early 20th Century and Art Deco jewels from brands such as Cartier, Van Cleef or Boucheron are extremely sought after at auction. The craftmanship in those eras was a lot more intricate than the modern-day style. Although a modern jewel may be intrinsically worth more, we find that the auction market it extremely strong for the older pieces as these increasingly harder to come across and therefore tend to fetch a higher price.
The 20's Is An Extremely Sought-After Era
There's a huge market for art deco jewellery at auction, whether it's signed or not. We have a lot of trade buying at our auctions and they tend love that style and period, as well as a lot of our private clients. However, a lot of people also like 60s and 70s chunky gold jewellery too, particularly at our London auctions. Although the intrinsic value of that style is lower, because you're really just valuing it for the gold and then adding a bit on for the name, people like to buy jewels at auction that they can't just go into a shop now and purchase for themselves.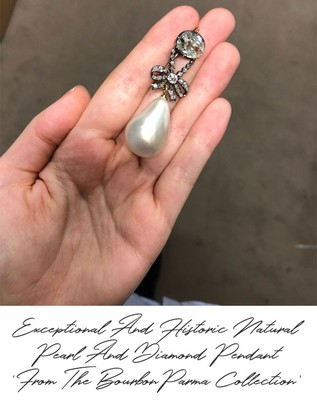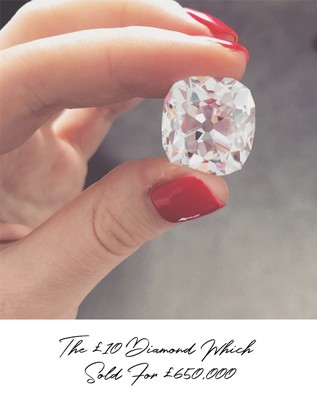 Our Geneva Auctions Garner Approximately $80-100m In Sales
We hold jewellery auctions in London, Geneva, Hong Kong and New York, and we're launching in Paris this year. Each has a different kind of style - at our London jewellery sales, the threshold is from around £3,000 to about £50,000. We consider that price point the more wearable, day-to-day pieces – we get a lot of diamond rings, a lot of antique pieces at the lower end of the market. We have a lot of first-time buyers buying in our London sales. New York and Hong Kong auctions fetch in total anywhere from $30-80milliom, but Geneva is where our highest value pieces sell; the centre of the jewellery world, we have clientele fly in from all of the world for those auctions.
A Client Who Just Sold A £10m Picasso Likely Has A Diamond Ring To Sell
Bringing in pieces to auction is the hard part, but we're lucky to have a lot of people walking in to our Bond Street office with jewellery to sell. Often they come in thinking they have something worthless, and sometimes it's actually worth hundreds of thousands. Throughout our sourcing period, which is about the six months before an auction, our specialists travel all over the world, meeting with clients, dealers and holding events to bring new business in. We also hold educational events to teach people about the type of jewellery we're interested in and also about the jewellery world throughout history to teach people about how it's evolved over time. Sotheby's also has a big client base, so we use that as much as possible to our advantage. We also do a lot of large sales where one person will sell their whole collection – we call it a single owner house sale – and often if someone's selling their whole house, they will have jewellery in that mix too. However, we do encourage anyone who has jewellery to bring it in to one of our worldwide offices as we offer everyone a free valuation, and most of the time people don't know the real value of what they have.
You Never Know What You're Sitting On At Home
In June 2017 a lady came to us to sell a ring she'd bought in the 80s from a car boot sale. It had what she thought was a big rhinestone in the centre, and she paid £10 for it. She wore it every day and didn't think anything of it, then last year she took it to a jewellery store just to enquire about what the stone was, and they advised her to bring it in to Sotheby's. It turned out to be a 26-carat diamond, which we sold for over £650,000. It's really lucky that the jeweller was an honest guy!
The Rarest Jewel Isn't Necessarily The Most Expensive
In November in Geneva, we're selling a collection of jewellery from the Bourbon Parma family, comprising of jewels which have a direct link to Marie Antoinette. The rarest piece I've ever seen is in that auction – it's a pearl pendant which was actually by Marie Antoinette, and in terms of unprecedented provenance, we've never sold anything like that before. The size of the pearl, the quality of it, the luster - I've never seen a natural pearl of that size before. We've even got pictures of her wearing it. We are selling that in November for an estimate of $1-$2m. I'm hoping it will sell above this estimate as it is definitely a once in a lifetime piece, but it wouldn't fetch the 10s of millions that a big coloured diamond would.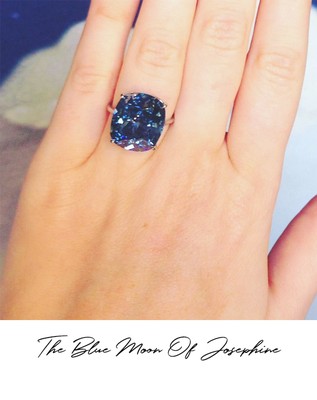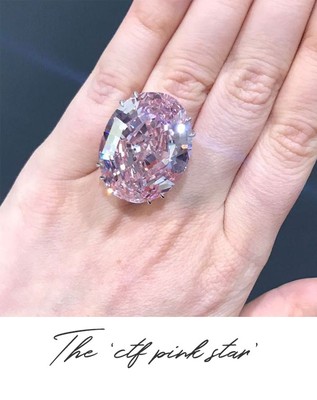 It's the Biggest Diamonds That Create The Biggest Buzz
The biggest coloured diamond ever sold at auction was through us in 2017 – it was a 59.60-carat Fancy Vivid Pink diamond ring called the CTF Pink Star, and it sold in our Hong Kong auction for $71.2m.  Then my personal favourite was the Blue Moon diamond, now called the Blue Moon of Josephine. It was a Fancy Vivid Blue diamond ring in a cushion shape, and it sold for $48m. It was just the most beautiful colour, and to have a diamond of that size (over 12carats) with such a deeply saturated blue colour is also extremely rare.
It's Much Easier To Sell A Piece For £100k Than £3m
One piece I loved a few years ago was a necklace from the 19th century; it originally had a noble Russian provenance and was composed of all different coloured diamonds. That was in for about $3m, and I thought it was the most incredible piece of jewellery I'd ever seen, but unfortunately it didn't sell. It's always a bit disappointing when you love something so much and it fails to sell, but ultimately it comes down to whether someone has the disposable cash to spend the money – if it was £100,000, it probably wouldn't have been a problem, but to spend $3m you need to have that kind of cash before you can even think about it. When pieces don't sell, we either give them back to the consigner, so the person who gave it to us to sell, or we sometimes reoffer it a couple of years later, depending on the piece. And if we feel that maybe it would sell, we reduce the value to make it give the piece a better opportunity to sell.
We Just Sold A 102.34 Carat Diamond On The Shop Floor
At auction, the CTF Pink Star is the most expensive diamond we've ever sold, but we also have a retail store on Bond Street, and departments in our New York office and Hong Kong offices, for our retail brand; Sotheby's Diamonds, where you can go in and buy jewellery directly. Recently we sold a 102.34-carats, round, D Flawless Triple X diamond straight out of our Hong Kong office. It was perfect in colour, clarity, cut and carat, and the price that was paid for it per carat was more than any other colourless diamond that's ever sold at auction. The advantage of buying from our retail story is that you can just walk in, purchase something and take it home with you that day, rather than having to wait for an auction and potentially compete for it.
Dodgy Restoration Can Devalue A Piece
If a piece of jewellery has scratches, marks, or if the diamond has chipped, that definitely reduces the value. And also restoration: if you have a piece of jewellery from the early 20th century, for example, and you can see that it's broken and then it's been fixed, the fact that it's not in its original state can damage its worth.
DISCLAIMER: We endeavour to always credit the correct original source of every image we use. If you think a credit may be incorrect, please contact us at info@sheerluxe.com.