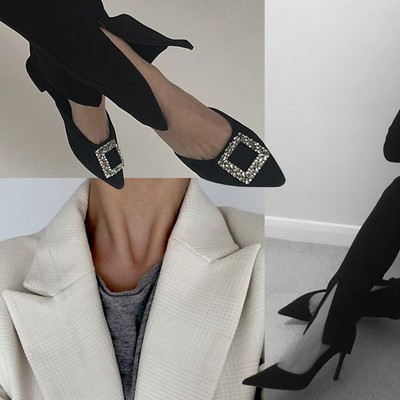 A Stylist Shares Her Fashion Dos & Don'ts

Stylist Alicia Kate – @TheSimplePieces on Instagram – knows how to create a chic yet functional wardrobe. From common mistakes to shopping hacks, these are her essential dos and don'ts…

DO wear what you feel comfortable in.
Feeling comfortable in what you're wearing, both physically and mentally, is the best starting point when it comes to getting dressed each day. Comfort will always shine through, no matter what you're wearing, and you have the power to choose what that means to you. Go for what makes you feel empowered and strong – it'll help you put your best foot forward.
DO think about your base.
It doesn't get that much attention, but your choice of underwear – including base layers like hosiery and lingerie – is just as important as the rest of your look. Ensure the lingerie you choose is appropriate and flatters the outfit you are wearing, as well as enhancing your shape in the best way possible. Don't ignore the idea of building a core collection of underwear – from high support to pretty pieces – to see you through every occasion.
DO care for your clothes.
We're all guilty of cutting corners but try to look after every piece you own by laundering (or dry cleaning) it appropriately. This, coupled with careful storage and organisation (including shoes and accessories) will maximise the longevity of your pieces and keep them looking good.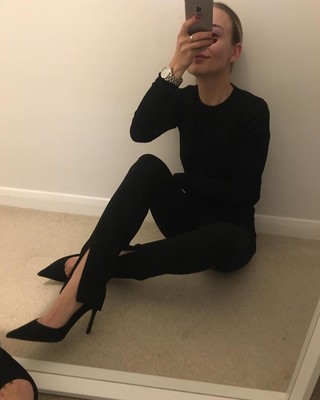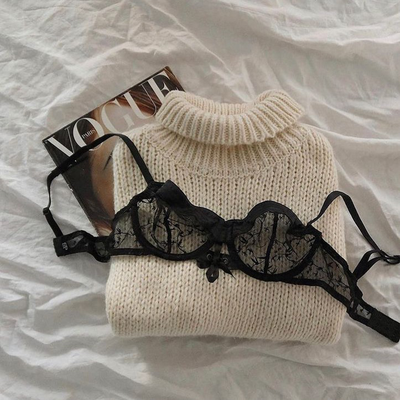 DO pay attention to the details.
Looking polished isn't just about your clothes – the whole package should include a bit of grooming and self-care. That doesn't necessarily mean a daily blow dry or weekly manicures, but whatever makes you feel your best should be a priority. It's the little details that make you feel like the best version of yourself.
DO work within a core colour palette.
This isn't a hard and fast rule, but generally, sticking to a colour palette you love will make your wardrobe more coherent. Don't think that only translates into monochrome or classic neutrals – some of my clients are drawn to warmer and earthier tones, which is absolutely fine. Whatever you gravitate towards, focus on creating a strong collection of pieces in one colour palette – then enhance it with some more statement pieces.
DON'T get hung up on the sizing. 
One of the biggest mistakes anyone can make is sticking steadfastly to a certain dress size. Sizing can vary hugely between brands depending on the garment, so the best thing to do is buy whatever size you feel most comfortable in. With certain items it can be more flattering to size up, especially when it comes to layering, so don't be afraid to play with proportion, fabrics and tailoring to combine different elements of fluidity and structure.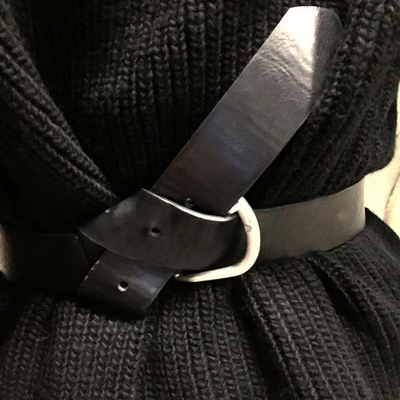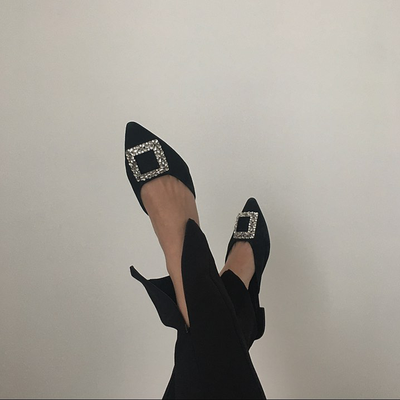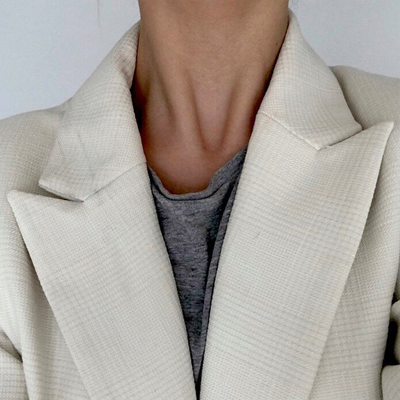 DON'T save anything for best.
We all want our wardrobes to work hard for us and seeing as 'outfit repeating' is hardly the fashion crime it once was, there's no shame in getting as much use out of your pieces as possible. For that reason, I don't believe in saving things for 'best'. Of course, there are certain things (like event dresses) you won't wear every day, but in general, wear what makes you happy and don't be afraid to style special pieces in different ways to get the most out of them.
DON'T shop irresponsibly.
I advise all of my styling clients to really consider their purchases – one of the biggest mistakes people make is buying something on a whim. If you don't really love it and can't work it into your wardrobe in more than one way, the likelihood is it's not for you. Try not to buy pieces 'just for a season' or because it's 'on trend' – if it doesn't work with the existing pieces in your wardrobe or doesn't fit with your everyday style, look for something that will stand the test of time instead.
DON'T over-adorn.
My style mantra is: if in doubt, keep it simple. Accessorising is a great way to complete a look – the devil is in the detail and sometimes a good belt or jewellery can make all the difference. However, be careful of over-embellishing and looking too OTT. A pared-back aesthetic is often the easiest way to look chic and, in my opinion, 'less is more' is always the way to go.
Follow @TheSimplePieces on Instagram.
DISCLAIMER: We endeavour to always credit the correct original source of every image we use. If you think a credit may be incorrect, please contact us at info@sheerluxe.com.