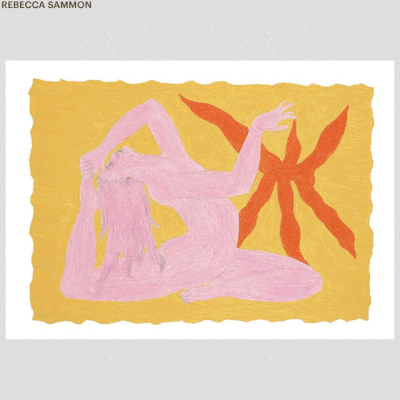 16 Up-And-Coming Artists These Gallerists Love

Whether you want to know about up-and-coming talent in the art world or actually want to fill some wall space, it pays to know who the experts have their eye on. Here, several gallerists reveal the artists they expect to make it big – and the pieces worth snapping up before the price tag goes in one direction only.

Joanna Kirk at Lyndsey Ingram Gallery
These beautiful ink and watercolour on paper works called 'Flowers of the Future' are so unique. At first glance, they appear to be flowers but on closer inspection you realise they're purely imaginative. The artist produced one on every day of lockdown as part of a meditative process. 
 
Joe Goody paints large scale oil on canvas and panel works, but time and again I'm drawn back to his smaller works on paper. The combination of the bold yet gentle colours on thick, textured watercolour paper gives these purely abstract works such energy.  
 
Charlotte Hickman at Davina Barber
I recently discovered this artist through Davina Barber as part of her latest online catalogue. She's a fantastic draughtsman and I loved the collage element in some of her work, which adds another level of interest.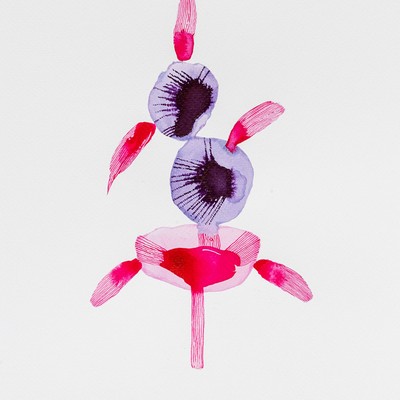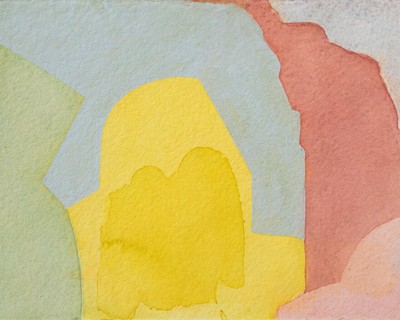 Founders of Wondering People, Sophie Merrell & Isabella Rothman, are watching…
Bobbye's watercolours often portray a sense of intimate stillness and softness. This tender and dreamlike element to her work – combined with a kind of graphic-like aesthetic – is what captured our attention most.
Cecilia Reeve is a graduate of Brighton University who is a modern day David Hockney in her interest in swimmers and swimming pools. Her captivating depictions of dappled light on water are the perfect antidote to a summer heatwave. 
Art has always run in Frances' family. Her style is graphic and self-assured, while also being playful and whimsical. Whether she's depicting colourful flowers or monochrome classical nudes, her artwork promises to be instantly recognisable to those-in-the-know.
Laura Vargas Llanas is a Madrid-based artist working under the creative name of Kanica. Laura's background is rooted in art history, training in the commercial art world before becoming a fine artist herself. Perhaps best-known for her hand-embroidered canvases that embrace and revisit artisanal weaving techniques with a strong design aesthetic, each embroidered piece is handcrafted in her studio using natural and ethically sourced yarns such as merino and alpaca wool, cotton and jute.  
Rebecca's work uses a bold and playful colour palette, and she's often influenced by the movement of the human body. She's always had a fascination with mythology, too, enjoying the blurred lines of myth with fact.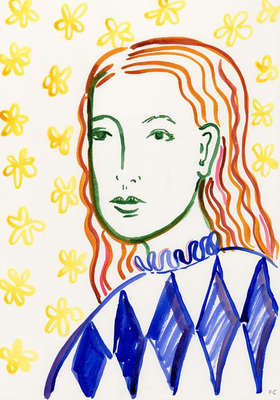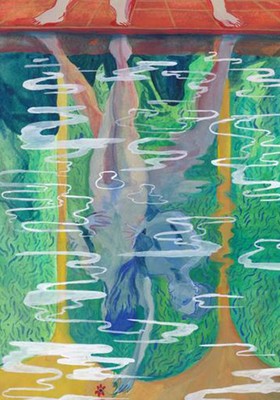 Co-founders Cara Bray and Brendan Stewart-Jacks of Select-Works are watching….
Inès conveys emotions effortlessly through her minimal shapes and tones. Her work also explores the complexity of human relationships through bold simplicity and she's able to create unlimited explorations of composition and expression through a consistent framework.
Siphiwe is a really exciting artist to watch. She's developed such a distinctive drawing style that's completely unique to her own experiences. Her mixed-media abstract figures each represent a part of her story – and these are the pieces worth coveting.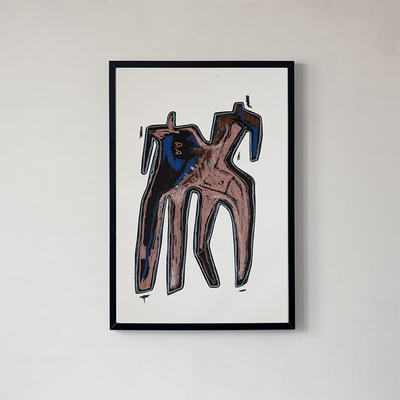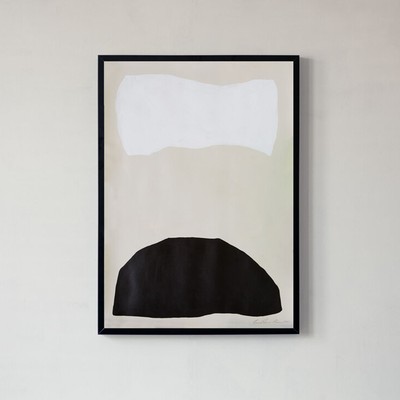 Art consultant Georgie Grandy of Grandy Art is watching…
British Artist Emily Thornton moved to Zambia in 2018 and now lives and works in Lusaka. Living out in the Zambian bush, Emily's paintings are an emotional response to the landscape. Surrounded by the colour, light and intensity of the African seasons, Emily's work draws on her experiences over the course of a year and sets out to reaffirm her belief that our experiences of landscapes, emotions and memories are all connected. There will be a new collection of her work coming up as part of her solo show 'Sun & Earth' in October 2021 with GrandyArt.  
Michael Weller
Michael draws and paints in a traditional style and was a scholar with the New English Art Club. In 2015 he won both the Winsor & Newton Award and the Le Clerc Fowle Medal for an outstanding group of paintings. Having started out with more abstract tendencies, Michael now works on several paintings at once. His work is usually very calm, absorbing studies in tone, colour and the relationship between different objects.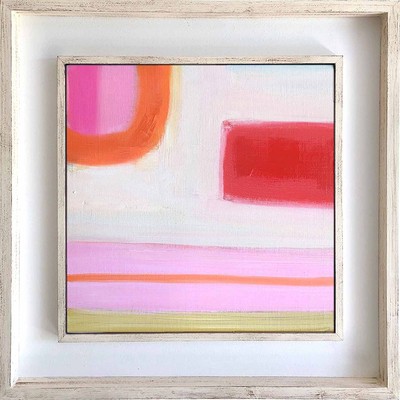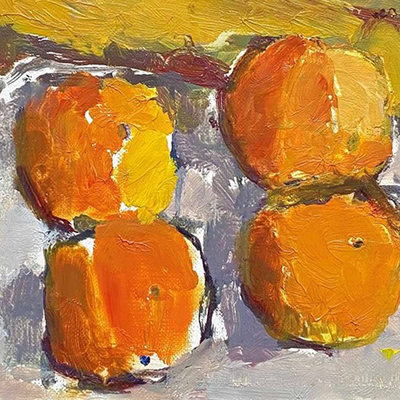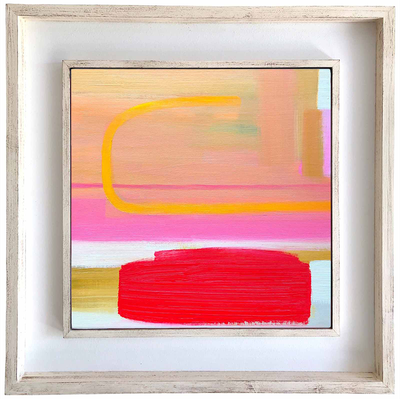 Founder Ocki Magill of Blue Shop Cottage is watching…
We first met Stephanie Forrest in Peckham and her beautiful figurative monoprints have been the stand-out pieces at  our online Works On Paper show ; look out for her solo show between 1st-8th September this year. At the core, her technique involves a painterly exploration of movement and light,  while the scroll paintings vibrate with the pulsing rhythm of the chorus, others abstract the physicality of her dancers into more of a pure sensation of movement.
Purdey is a Peckham-based artist creating beautiful large textural works that echo the landscape and its natural forms and textures. It's the kind of work that captures the visceral feeling of nature and the memories we experience when we're in it. Using long scrolls of handmade Japanese paper, Purdey is drawn to its simplicity and heritage. We are thrilled to be presenting her solo show between 13th-21st October 2021.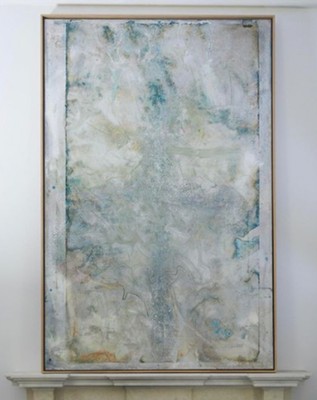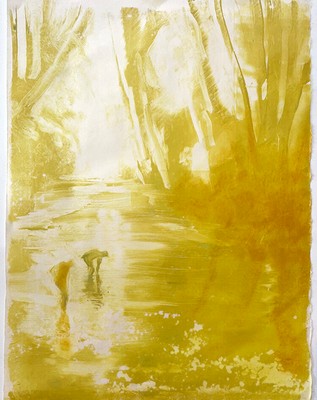 Founder of Seam Agency India Dickinson is watching…
Liliana references all sorts of African traditions, Colombian street art and advertising to build her powerful and confronting aesthetic – which is underpinned by a celebration of black womanhood. The thin narrow format of some of Liliana's prints mimic the format of advertising posters on the streets of Colombia, where Liliana is from. Much of her work maintains a socio-political narrative and engages with a variety of important issues, too.
Katy filters her observations of the world through her imagination, to result in a personal and embellished depiction of ordinary life. She is concerned with themes of intimacy, connection, and decoration. and works with paint that she hand-mixes from dry pigment, building up colour and pattern to result in a richly textured surface. There is something reminiscent of traditional folk art in her paintings that's really calm and reassuring, too.
DISCLAIMER: We endeavour to always credit the correct original source of every image we use. If you think a credit may be incorrect, please contact us at info@sheerluxe.com.