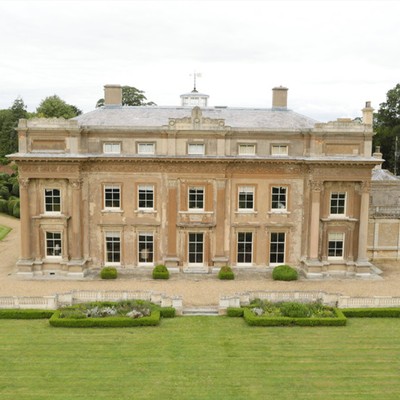 How One Family Made The Move To The Country

In 2019 Grace Hanbury upped sticks from her life in south west London to start a new life with her husband and three children and take on their family home, Turvey House in Bedfordshire. Here, she tells us what some of the main challenges have been, what they have found most rewarding, and what visitors to the property can look forward to this year and beyond…

Turvey House was built in 1796. My husband Charlie is a direct descendent of John and Martha Higgins – his grandmother was the last of the Higgins family to live in it. When she passed away a few years ago, Charlie and I were living in London, raising our three children in Earlsfield. But we could see the benefit of moving out to Bedfordshire for more space. In July 2019, we made the move with our eight, six and three-year-old.
We had started renovations in good time. The house is Grade I listed so the planning took years. Luckily, we weren't in any rush and kicked everything off before moving in. We had wonderful architects too – Peter Inskip and Stephen Gee – who specialise in historical buildings. Once planning permission was granted, it took 12 months to replace all of the archives throughout the house (heating, electric etc) and we relocated the kitchen to one of the previously formal rooms. We changed a few bedrooms into bathrooms, although it was reconstructing the original parquet flooring that was particularly challenging for the builders – it's hardly surprising they were desperate to do a new build next!
Events soon became essential to cover the costs. Weddings have taken place at Turvey House for the last six years. Couples hire the grounds as a blank canvas and can then use our preferred suppliers for everything else. It's a unique place to get married – couples have it exclusively for the day and we only do a limited number each year so each one seems special. We also have plenty of space to host other large outdoor events, from flower workshops to Christmas fairs, vintage classic car events to fashion shoots and filming. We would love to have an ice rink at Christmas too.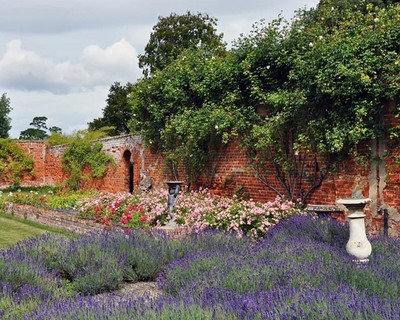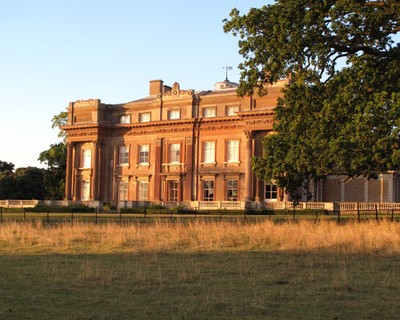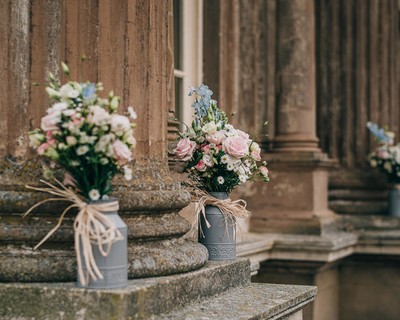 The pandemic has been hugely challenging in this respect. We had to postpone our weddings, outdoor cinema and other events, just like everyone else in the hospitality industry. We were very fortunate to have moved when we did, though, to be living in the country through all of this. It was great to have Charlie around more too.
There's always a job to get on with here, so we got to work in lockdown. We'd already done extensive work to modernise the house, but there was still a long list of things to do: for example, improving and maintaining the outbuildings, the exterior of the building and the windows. Maintaining the garden has also been top of the agenda. We've painted the estate fencing, gravelled the paths and refreshed a lot of the landscaping, as well as restarting the vegetable patch. 
The walled garden really took us by surprise. Having a garden at all is lovely. We had a stone patio in London and I'm not particularly green fingered, but it was a fun project in lockdown to recreate the vegetable patch – having fresh raspberries and asparagus is a real treat. We discovered some lovely old paths and incredible Victorian tiles in the garden, which we've worked hard to bring back to life. There's a lovely potting shed in the walled garden which would make a wonderful cottage renovation. That's the next priority…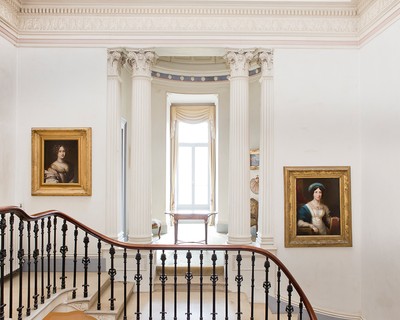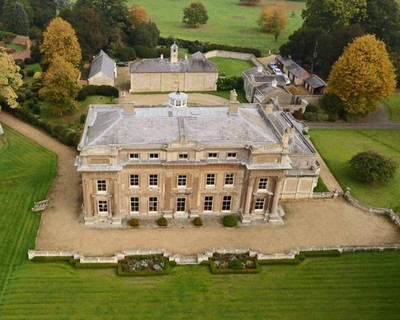 It's been lovely discovering the local area. The market town of Olney is only ten minutes away, with lots of pubs and boutiques. Milton Keynes – which gets quite a bad rep sometimes – has some great restaurants. It's a very family oriented area, with so many activities for the children. The neighbouring village Bromham has a brilliant water sports park – we're very lucky the house isn't too remote. Plus it's only 40 minutes on the train back to London.
The children are far more independent here. They play outside and make their own tree swings and dens. It sounds like a cliché, but the house is a treasure trove. The top floor still needs decorating and a new bathroom putting in, but there are lots of old toys and memorabilia to keep them occupied. It's been wonderful discovering the old stables – we even found some antique polo sticks in there. 
This year, we're looking forward to hosting The Estate Festival. It's a luxury boutique festival for 700 people. You can buy day or glamping tickets, with people grouped into tables of six. It's a brilliant new concept: no more crowds or queues, just sophisticated table service in your own bubble with world-class DJs, the most spectacular setting and wonderful food. It's an exciting new venture and hopefully the first of many. We can't wait to see Turvey full of people enjoying themselves again.
We're also excited to let the river cottage within the estate. The renovation is so impressive we all want to move in there. Set just off the river, it's available as a holiday let for weekends or for longer stays and comes with a modern kitchen, under-floor heating, log burner and three double bedrooms. Alternatively, we're also hosting family glamping throughout the summer holidays organised by Wild Canvas. Personally, I'm glad our lovely wedding couples will finally get their special day soon – it's been awful for them trying to plan in the pandemic.
The fashion shoots which take place here are so wide-ranging. We've done shoots for Sister Jane, Harrods, Aston Martin, plus lots of bridal couture and country attire. We also did our first music video in January for Shy Girl – it was fascinating to see how much hard work goes into a project like that. We've also been approached to do several period dramas, which would be great when the time is right.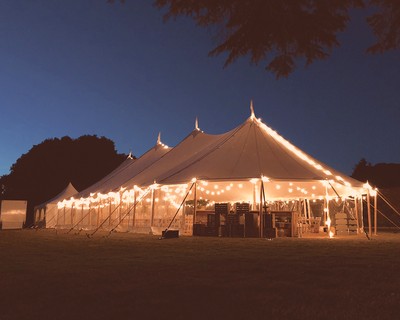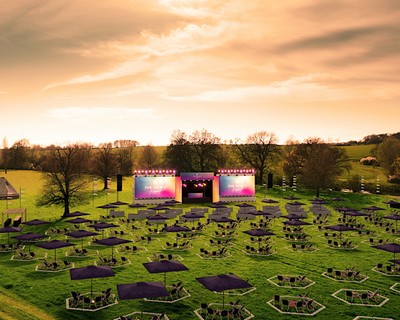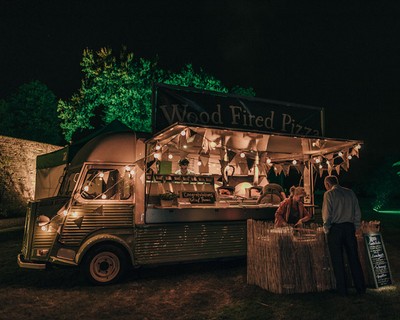 Given the same chance, we would definitely move to Turvey again. We're proud and fortunate to be the caretakers of the house, and the eighth generation of family ownership. It's a privilege but also a responsibility to try to secure its future. This is the first time it has been opened up commercially but it's lovely to be able to share it with people. 
For couples considering a similar move, I would say it takes time to settle in. It's not going to happen in a few weeks. It's a big move and the convenience of London life shouldn't be underestimated. Also, know there will always be a project that needs doing. All houses have maintenance and upkeep, but the list is pretty endless with historic buildings. It can be expensive too, with extensive waiting times for materials and builders – particularly for listed buildings.
My best advice for looking after a house like this is to prioritise the roof slates and leadwork. Clean the gutters regularly and have a regular painting schedule for the exterior woodwork. The boring jobs really are important in old houses – it'll be your life's work.
For the most up to date news, follow @Turvey_House on Instagram or visit TurveyHouse.co.uk. For more information on the festival, visit EstateFestival.com.
DISCLAIMER: We endeavour to always credit the correct original source of every image we use. If you think a credit may be incorrect, please contact us at info@sheerluxe.com.