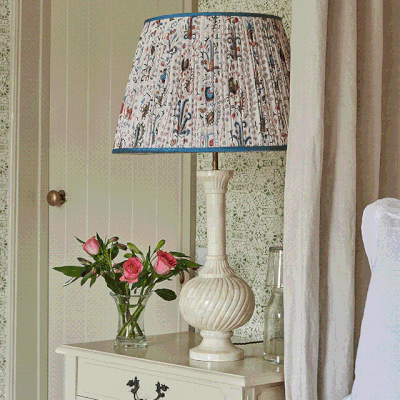 Inside Interior Designer Penny Morrison's Little Black Book

Known for her ability to create beautiful and harmonious spaces through unexpected design combinations, Penny Morrison's work is brimming with colour, spontaneity and complete originality. Throughout her 40 years in the industry, she's been able to establish herself as a leading name in the interiors world and expand her business to include her own original fabric and wallpaper motifs, as well as a range of home accessories. Besides her own designs, these are the names and places she returns to time and again.

Ceramics 
I love decorative tableware. At La Tuile a Loup, the ceramics are all beautifully handmade. You can find timeless and contemporary pieces here and they all have a truly artisanal feel. There's no website but you can visit them at 35 Rue Daubenton in Paris, France. Sticking with the international theme, Casa Gusto in West Palm Beach, Florida has the most stunning range of Mexican and Andalusian painted ceramics. I love browsing their selection, it's so different.
Closer to home, the British ceramicist Florence St George makes gorgeous porcelain, and lots of one-off ethereal pieces. They're real works of art – she's so talented. In my own home accessories collection, I've included a stunning range of hand-painted ceramics which I love to mix and match. During the warmer months, I really love the Summer Flower range. It's so pretty and we just launched it in green, too.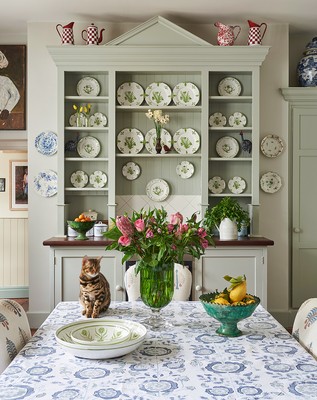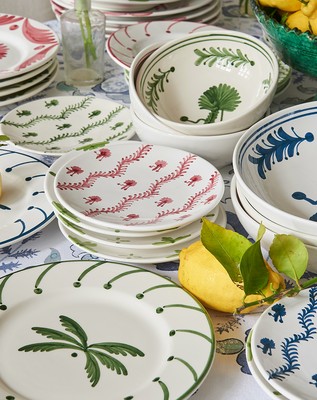 Glassware
Murano is my favourite glassware. On the island, there are hundreds of artisans who are masters at glassmaking. Adding swirls and spots of pastels and brights to glass creates such a stunning effect – they look fantastic on a table with plain or painted plates. Closer to home, I love William Yeoward glassware – his reputation is so good and he remains at the forefront of that industry by regularly launching new collections. I also love cranberry glass, which is an antique, so it's a little harder to find. Generally I have found great collections on Etsy and TheSaleRoom.com, though. 
I love sourcing antiques for my projects – they add gravitas to any room and help anchor all the pattern and colour. Dreweatts in Newbury has some wonderful sales. They auction beautiful, unique pieces – from fine art and furniture to jewellery and rare books.  I also love the selection and variety of antique shops in Tetbury. There are so many treasures to be found there. On Church Street in North London you can also find pieces from different eras – be it mid-century or Scandi – and Nick Jones and Patricia Harvey are two of my favourites. I can lose hours just browsing their stock…
Furniture
Palacek is a US brand available through Paolo Moshcino for Nicholas Haslam, which has so many stylish yet timeless pieces. The designers are usually inspired by the beauty of natural materials and work to create strong partnerships with artisans and vendors around the world to deliver pieces which marry centuries old traditions with distinctively modern finishes. Brownrigg is great for antique furniture, too. I love their decorative, eclectic pieces, all of which tell such great stories. Clock House Furniture produce one of my favourite pieces in the world – the octagonal upholstered wardrobe. It's inspired by the Victorian 'campaign wardrobe' and looks so beautiful in any space.  Recently, I've discovered Alfred Newell, a woodturner who is making a real name for himself in bobbin turned furniture. I really like his bobbin bench. 
Crafts 
If you're feeling creative and want to do something yourself, have a look at The Fabled Thread. Eppie Thompson's embroidery kits have become a fun and therapeutic lockdown activity for our team.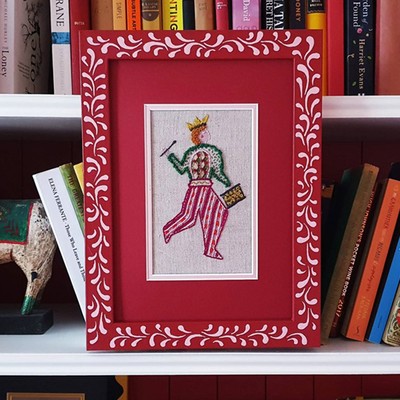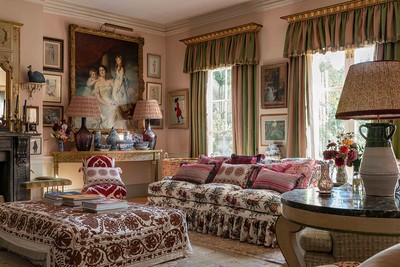 Textiles
I love beautiful, printed fabrics and Lisa Fine Textiles has some amazing ones. The designs are stunning and have a real Indian influence, which I also work into my own textile designs. Christopher Moore – known as #thetoileman on Instagram – makes authentic copies of early 18th and 19th century designs from France and England. Meanwhile, the Penny Morrison fabric and wallpaper range takes inspiration from different periods throughout history – it's impossible for me to pick a favourite but I love using the Dominica and Arabella Red. They never fail to add character to a space.
Mirrors
Mirrors are such an important part of any interior – either to reflect light across the space or create a decorative accent. For this reason, I often source antique ones. I turn to Nick Jones again and again – he takes a really artisanal approach and has some beautiful 'upcycled' mirrors. You're also guaranteed to find some truly unique pieces at Dean Antiques, and again, Brownrigg Antiques in Tetbury.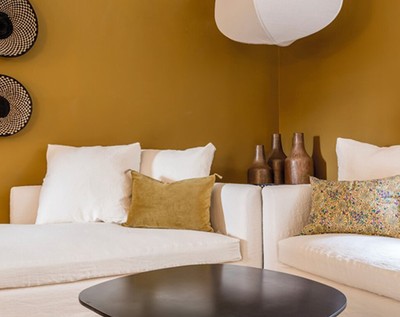 Lighting
Richard Taylor has some stunning handmade lights –  I use the Vaughan Malden reading lights as often as I can, and their Polaris star wall lights are my favourite in bathrooms. I pair them with pretty, patterned shades. Charles Edwards is also a go-to for their beautiful range of lighting in a diverse range of styles. I developed my own range of lamp bases and lampshades that are perfect to mix and match with one another, too. The ceramic bases come in so many striking silhouettes and colours, while our range of bone inlay lamps are elegant and easily paired with colourful silk lampshades. 
Shops Abroad
It's always exciting to shop and source abroad – I get so many ideas and can't wait to travel again to revisit some of my favourite haunts. France never fails to inspire me… Caravane in Paris has wonderful organic fabrics and lovely homewares, while Clignancourt flea market – thought to be the largest flea market in the world – is such a treasure trove.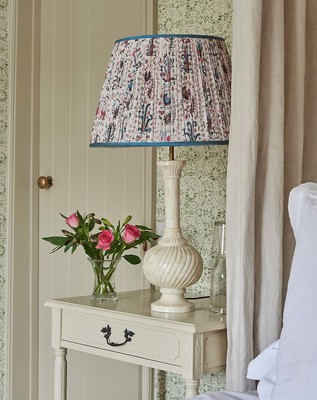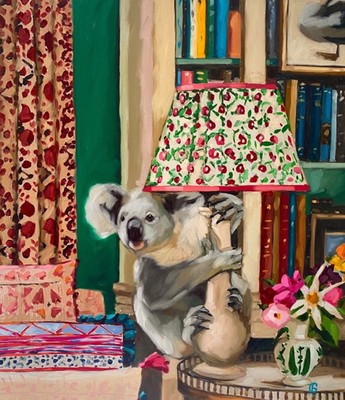 Decorative Items
To add a unique touch to any home, antique decorative items tend to add more character and charm. Lassco have fantastic stone urns and all sorts of architectural artefacts, and I also love Lorfords – you never know what you'll find in their Tetbury hangers.
Art 
Art is so important when it comes to interiors – it can really set a room alight. I love finding new galleries but my go-tos are Cricket Fine Art in Chelsea, London, which showcases some great fine artists, both local to the UK and others from around the world. Nadia Waterfield Fine Art has a wonderful gallery with a fantastic selection of affordable pieces and Canford Frames on Lillie Road are my framers of choice. Georgia Fiennes, who exhibits there, says she's often inspired by my interiors. Finally, at Ramsay, I love finding pieces for my interior design projects – especially the hotels.
Visit PennyMorrison.com 
DISCLAIMER: We endeavour to always credit the correct original source of every image we use. If you think a credit may be incorrect, please contact us at info@sheerluxe.com.