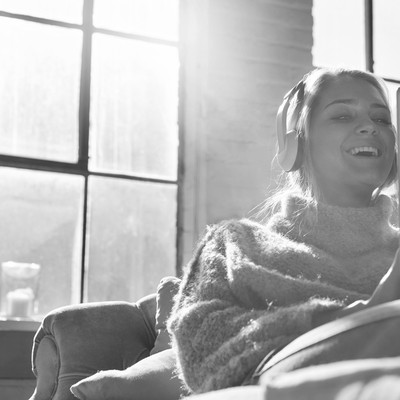 10 Inspirational TED Talks To Watch Now

With talk of the world finally returning to normal, you may well feel it's time to take life by the scruff of the neck and make some changes to move forward. If that rings true for you, then here are 10 Ted talks we'd recommend you watch...

Adam Grant: How to stop languishing and start finding flow
Throughout the course of the pandemic, if you've found yourself staying up late, bingeing TV shows or doom-scrolling through the news, you're probably not alone. Or perhaps you've tried to get through each day, even though you haven't felt inspired or full of purpose? Chances are you're languishing, says organisational psychologist Adam Grant – a malaise that's become all too common in the last year or two. In this talk, he breaks down the key indicators of languishing and three ways to escape that 'meh' feeling. 
Watch here
Amanda Gorman: Using your voice is a political choice
US poet Amanda Gorman shot to fame this time last year when she became the youngest inaugural poet in history. In her view, poetry is for everyone and it's ultimately all about connection and collaboration. In this combined talk and performance, she explains why poetry is also inherently political, while also paying homage to her ancestors and stressing the value of speaking out despite your fears. 
Watch here
Elizabeth Gilbert: It's OK to feel overwhelmed. Here's what to do next
Fear and anxiety are two common feelings which have gone hand in hand during the pandemic. Here, author Elizabeth Gilbert offers viewers a little bit of hope by explaining how to stay present in the moment, accept negative emotions, and trust in the endurance of the human spirit. One of the more recent TED talks, it took place over a Zoom link (which only serves to stress its relevance) but takes a refreshingly different angle on the Covid-19 pandemic. 
Watch here
Uğur Şahin and Özlem Türeci: Meet the scientist couple driving an mRNA vaccine revolution
As the virus spread, BioNTech cofounders Uğur Şahin and Özlem Türeci had one goal in mind: to make a safe, effective vaccine faster than anyone else had ever done in history. In short, they needed to deliver a medical miracle. In this conversation with TED boss Chris Anderson, the immunologists (and married couple) share the story of how their mRNA research powered the Pfizer-BioNTech vaccine. Together, they also discuss what this breakthrough science could mean for the future of vaccines and other potential pandemics.
Watch here
Susan David: How to be your best self in times of crisis
Here, psychologist Susan David shares her wisdom on how to build resilience, courage and happiness even in the toughest of times. Responding to questions from around the world, she offers some simple ways to talk to your children about their emotions, keep focused during a crisis and help those in harder situations than your own. Recorded in March 2020, this virtual conversation was part of the TED Connects series right as the pandemic hit – but a lot of its teachings are as relevant today as they were two years ago.
Watch here
Brené Brown: The power of vulnerability
Regular readers will know we're big fans of Brené Brown here at SL. This funny and poignant talk sees the highly acclaimed research professor delve deep into the power of human connection, as well as our ability to empathise, belong and love. Brené shares insights from her own research, including one which sent her on a personal quest to get to know herself better, as well as broader humanity. 
Watch here
Sam Berns: My philosophy for a happy life
In this touching and inspiring talk, then 17-year-old Sam Berns shares his philosophy for leading a happy life. Despite suffering from progeria, an extremely rare autosomal dominant genetic disorder, Berns doesn't let it dictate his life. While there are some limitations to what he can and can't do, he prefers to look at the bright side. Despite eventually passing away in 2014 due to complications of his illness, he still managed to deliver one of the most inspirational TED talks back in 2004. An archive gem – and one of TED's most-watched videos to this day.
Watch here
Malcolm Gladwell: Choice, happiness and spaghetti sauce
In this off-the-wall presentation, journalist, philosopher and social scientist Malcolm Gladwell takes his audience on an inside journey of the food industry's pursuit of the perfect spaghetti sauce. It might sound odd, but he makes a larger argument about the nature of choice and happiness along the way. His points about human behaviour are pertinent for leaders looking to build workplaces full of happy and fulfilled people – a poignant watch as many of us prepare to return to offices in the coming weeks.
Watch here
Alain de Botton: A kinder, gentler philosophy of success
Author Alain de Botton examines some of the most commonly held beliefs about what defines success and failure – before questioning the assumptions which underlie both. For example: is success always earned? Is failure always as devastating as it first feels? He makes an eloquent, witty case to help viewers find true pleasure in their work.
Watch here
Dan Pink: The puzzle of motivation
Motivation is something lots of us struggle with at the beginning of a new year. If that rings true, watch this TED talk with career analyst Dan Pink, who examines the puzzle of motivation, starting with something social scientists know but most professional managers don't: traditional rewards aren't always as effective as we think. By dissecting real-life stories he's witnessed throughout his career, Pink explains how we can all find a way forward, even when you feel like you're in a rut.
Watch here
DISCLAIMER: We endeavour to always credit the correct original source of every image we use. If you think a credit may be incorrect, please contact us at info@sheerluxe.com.