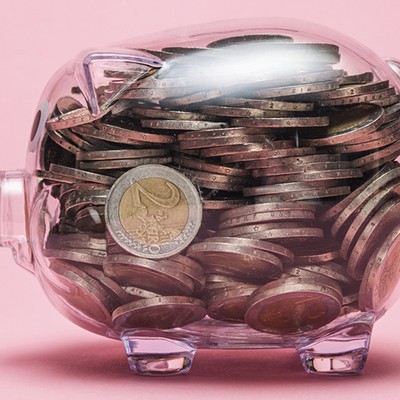 3 Financial Resolutions To Make In 2020

Whether it's putting more money aside each month or finally paying off your mortgage, 2020 might be the year you get a better handle on your finances. If that's something you want to achieve, three financial experts explain the main money resolutions to make...

Andrew Gilmore, a chartered financial planner from Active Chartered Financial Planners, says…
Give Yourself A Financial Health Check
A financial health check forces you to ensure you still have an emergency fund, which may have been depleted after Christmas. You can also check that any contributions into ISAs and pensions are on track, and that your various insurance policies are correct. Another year might have gone by, but it might mean you're another year closer to buying a new house or repaying your mortgage. Whatever your goal is, it's a great time to re-focus and take note of any shortfall.
Andrew's Three Main Tips…
Rein things in for January. Making a budget after Christmas is always useful to getting back on track. It really focuses your mind going into the New Year.
See if you could make some tax savings. Reviewing the contributions you make towards the ISA allowance and pension annual allowance means you can try and use up any allowances by the end of the financial year.
Review what your financial goals are. It's easier to reach your goal if you know what's needed. Taking the time to review them each year means you're more likely to achieve them, too. It can also help you understand why you didn't quite hit last year's objectives.
Erica Wolfe-Murray, financial expert and author of 'Simple Tips, Smart Ideas: Build a Bigger, Better Business', says…
Plan Ahead With Monthly Budgets
Take advantage of a quiet January and write a really clear monthly budget in a spreadsheet for the year ahead. The first page might include monthly outgoings in different categories, the second your monthly income and the third can pull the figures together to keep track of a monthly and rolling total. It makes it much easier to work out where to cut back or where there might be a bit of extra cash. By updating it regularly and replacing all the budget figures with actual ones at the end of the month, you always know where you stand.
Erica's Three Main Tips…
Learn how to save. It can take a while to get our heads fully into this space, but it's really vital – especially if you run a business or are self-employed.
Try to pass on good habits. Teaching children how to look after money – even if it's just their weekly allowance – will help them be more responsible than we were at their age.
Set some easy spending rules. Try not impulse-buy anything that costs more than £20 and think about whether purchases could be recycled or repurposed. Also, make time to review all your direct debits – you might want to cancel some or look around for a better deal.
Jamie Smith-Thompson, managing director at financial advisor Portafina, says…
Get On Top Of Your Pension
Your 20s and 30s are the prime time to be paying into a pension, especially when you consider they often have better rates compared to other saving schemes. They're also invested over a long period of time, so compound interest builds up – and the government pays in too. Check to ensure you're paying into a workplace pension. Your contributions come out of your pay before it hits your bank account, so you don't need to think about paying it in yourself or finding the money each month. If you're not sure how much you're paying, take a look at your pay slip. Your contribution will show in the deductions.
Jamie's Three Main Tips…
Get organised. Remember to make a note of your employer's name, pension provider name and account number of your workplace pension scheme when you move jobs. Having this information will make it easier if you need to track down your old pensions. Storing pension paperwork safely, such as an annual statement, will also be helpful.
Be careful about consolidating your pension into one scheme. While it's great that there are more online options for consolidating pensions, it can come with huge risk. If it feels too easy to move your pension, such as only taking a couple of clicks to complete the process, then it's time to think about whether this is the right move for your hard-earned savings.
Get regulated financial advice. The bottom line is, it's best to seek expert help before making any final decisions. A regulated, independent financial adviser can check your current pensions and look to see if there could be a better scheme out there for you.
DISCLAIMER: We endeavour to always credit the correct original source of every image we use. If you think a credit may be incorrect, please contact us at info@sheerluxe.com.