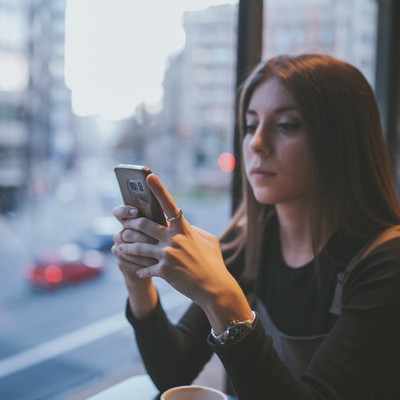 Can You Really Sue A Dating App For Not Finding Love?

Love, as Amy Winehouse once said, is a losing game. It seems that might ring particularly true for 46-year-old Thereza Burki, who's currently suing an elite dating app after failing to find a partner. But can being unlucky in love really be the fault of the matchmaker? And if so, can these kinds of lawsuits yield success?

Belgravia-based City worker Tereza Burki is suing elite matchmaking service Seven Thirty for £12,600, plus additional damages, for not finding her someone to date since she first joined the agency back in 2014 for a year.
After the 'Gold Membership' at Seven Thirty – which bills itself as an "exclusive international matchmaking and introduction agency" –  the divorced mother-of-three said she wanted to find "hopefully the man of my dreams, the father of my child." And, ideally, this man needed to be a high-earning jet-setter with "multiple residences" – something that Seven Thirty seem to specialise in.
However, of the six men presented to Burki, none were deemed suitable by her, so she was keen to get a refund. She told the High Court that she had been let down by the agency and wanted the cost of her membership returned to her, as well as damages for "distress, upset, disappointment and frustration".
According to reports, Burki alleges she signed up with the agency after being shown a number of profiles of men she was interested in, as well as hearing about a plethora of eligible bachelors available. But after paying for a membership, she says she was not put in touch with any of the men she showed interest in.
But it doesn't stop there – the Knightsbridge-based dating agency are now counter-suing Burki, to the hefty tune of £75,000. They've argued that a series of bad reviews posted by Burki on Google and Yelp, calling the business a "scam" and "fraudulent", has deterred potential clients from signing up to their business, costing them around £43,000 in memberships. As such, they have put forward a libel and defamation case against her.
Representatives for Seven Thirty said that when Burki held her membership with the company, there were 9,000 people in their database, with 1,000 of them actively seeking matches. Based on her preferences, Burki was allegedly presented with around 70 men who could be potential matches, all of whom were also 'Gold' members.
So, could Burki be successful in her case – is it really possible to sue a dating app? Well, it wouldn't be the first time someone had tried. There have been myriad cases brought forward against agencies and apps in the past. In 2013, a US woman sued Match.com for $10m, claiming the site misled her and failed to alert her to the dangers of online matchmaking after she was stabbed ten times by her date. And in March 2018, a transgender woman sued Tinder when the site took down her profile just hours after she had revealed she was transgender in her bio.
And there have been cases that are particularly similar to Burki's, too. Last year, a retired corporate executive said in a lawsuit she'd spent $150,000 on a California-based matchmaking service, only to be set up with a string of highly incompatible men, including some who were already "married, mentally unstable or criminals". Darlene Daggett told US courts that the business in question, Kelleher International, didn't provide her with "the degree of screening and privacy she was looking for". She eventually reached a settlement with the agency.
So, there's a chance Seven Thirty could come to some sort of settlement with Burki. Made even more likely by the fact another former female member – who has chosen to remain anonymous – has backed up her allegations. "My issue with some of the profiles was they weren't available," the anonymous former member said. "These people weren't engaged in wanting to meet somebody."
Burki stands by her claim that she was taken advantage of by the company due to her age and marital status. "You shouldn't promise people who are in a fragile state of mind, in their mid-forties, the man of their dreams," she said. "You are entrusting a service you believe is professional, who will take care of your interests and have your best interests at heart."
Burki denies defamation and the judge has reserved judgement until a later date.
DISCLAIMER: We endeavour to always credit the correct original source of every image we use. If you think a credit may be incorrect, please contact us at info@sheerluxe.com.