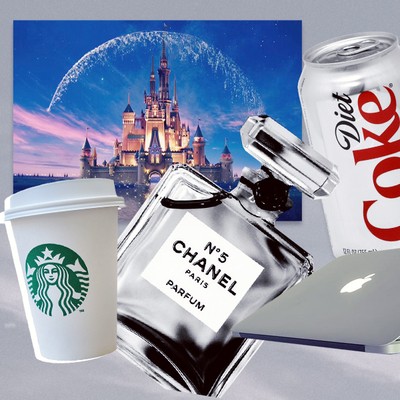 11 Dos & Don'ts For Building A Successful Brand

The linchpin of a successful business is a strong brand – something which amounts to a lot more than just a catchy tagline or simple logo. Here, LA-based freelance designer and business owner Neo Khama – who works with some of the coolest names in lifestyle and wellness – shares her dos and don'ts when it comes to getting branding right.

DO BUILD A FOUNDATION FIRST
"The client should always have some idea about their target audience, and the product or services they plan to offer. It's less important for them to have agreed a visual identity right up front. As long as the fundamentals are secure, what should follow is a strong creative direction. Sometimes, if a client gets stuck on a very specific branding idea, it can be difficult for the process to develop organically. Either way, a designer can help a client refine their ideas and take them through the process from start to finish. If the client isn't really ready to start the branding process, a simple consultation could be all that's needed to guide them in the right direction. People can be very keen to get going, but the strategic foundations are the most important factor."
DO INVEST EARLY ON
"If you can afford it, invest at the start of your brand creation and try to get some professional help. A designer will be able to explore how your branding will work across your business and create some strong guidelines for you to follow. Even if you personally can't see the difference it makes using a specific font, graphic style or colour tone, it's the little details that ensure you deliver a strong brand to your audience. If you have zero budget, invest in a single consultation to make sure you're on the right track. The cost of not making that small investment could be detrimental in the long run." 
DO PRIORITISE RELEVANCE & AUTHENTICITY
"As a brand or company, you don't have a long time to make a lasting impression, never mind explain your ethos or values to every potential customer or client. Having a strong brand allows you to communicate the key themes that are fundamental to your brand through the design straight away. It will also help you attract the right clients and filter out the wrong ones – which is actually a good thing. Ultimately, building what I call a 'Know, like and trust' factor with your audience is key for a successful business – and a strong brand will help propel you towards that goal."
DO FIGURE OUT YOUR NICHE
"The most important thing to get right is establishing who your audience is and figuring out your niche. Without these two fundamentals, you could end up with beautiful branding that doesn't end up moving the needle. You want to be as strategic as possible when creating your brand and ensure you're in a position to use it intentionally. Remember, branding isn't just a logo, it's so much more than that. Because beauty is in the eye of the beholder, it's difficult to say exactly what constitutes good artwork or provide a definitive example, but there is a difference between beautiful artwork and effective artwork – especially when it's used in a marketing capacity."
DO AIM FOR CONSISTENCY 
"Consistency is one of the most important factors in brand building. If you take Apple as an example, you can instantly see how their brand ethos permeates everything they do. It's not just about the obvious visuals, like their logo, colours or graphics, it's also about their products, interfaces and store designs. It's very experiential, which is what has enabled them to transcend so seamlessly from a tech company into a lifestyle brand."
DO BE LASER FOCUSED
"Try to corner a specific market, or do one thing incredibly well and then expand from there. Speaking from an authentic viewpoint is also key if you do want your brand to translate across multiple cultures and ethnicities. Make sure you engage people from those communities and work with them, so you can be mindful and intentional in your approach."
DO TAKE YOURSELF OUT OF THE EQUATION
"As a business owner, it's important to ask yourself what it is you want to communicate to your audience. But a lot of entrepreneurs base this process on themselves – by that I mean they end up choosing a specific direction because it's what they like or want to see, as opposed to what will resonate with their audience. My advice? Clients should try and remove the "I like it/I don't like it" as much as possible, and think big picture."
DON'T TRY TO PLEASE EVERYONE
"With any brand, it's important not to try and make it speak to too many people. These days, the market becomes savvier every day, and customers are choosing to support brands they believe align with their personal values. Remember, branding is all about storytelling. Ensure that you have a clear narrative and try to be consistent with it."
DON'T MICRO-MANAGE 
"Micro-managing a branding designer, or not going far enough to explore what the branding could look like in different mediums are some of the most common mistakes people make. That said, if you don't invest enough time and energy into the initial process, you might find yourself having to rebrand a year later. Overall, it might suggest that wasn't the right designer for you in the first place." 
DON'T ALWAYS USE YOUR OWN NAME
"There are pros and cons when it comes to using your name as part of your brand. If you've established yourself as a public personality, then it can be a simple way of building credibility – especially if you're already known in the industry. If you have a common name however, or don't want to be the face of your company, a neutral name may be more effective. Ultimately, it's something that has to be looked at on a case-by-case basis. The world we currently live in becomes more and more dependent on social media, and with that personal brands have become more relatable because we're able to share a daily insight into people's lives. Don't forget, even if you decide to go with a neutral brand name, it's still important to carve out a strong personal identity for it."
DON'T BE AFRAID OF A RELAUNCH
"The idea of a rebranding shouldn't scare anyone – even though the process is rarely the same for any two companies. First, analyse if there is any existing brand equity you'd like to take forward, as well as how you plan to maintain your current customer loyalty. It's also crucial to fully understand the reasoning behind the makeover and be intentional about the changes you plan to make. Sometimes, you have no choice but to start from scratch, while other times it can be a case of just elevating and refining what already exists. The world as we know it is changing at an incredible speed and businesses have to evolve. Case in point: over the last few years we've seen major branding changes from large fashion houses, including Saint Laurent, Diane Von Furstenberg and Burberry."
 
Visit NeoKharma.com and follow @Designbynk
DISCLAIMER: We endeavour to always credit the correct original source of every image we use. If you think a credit may be incorrect, please contact us at info@sheerluxe.com.