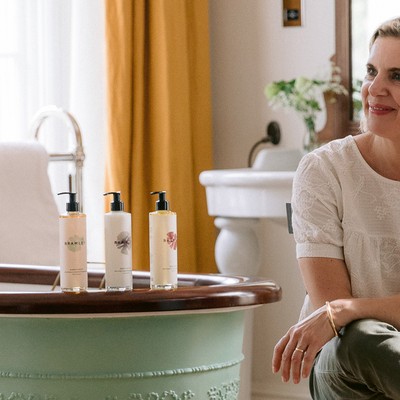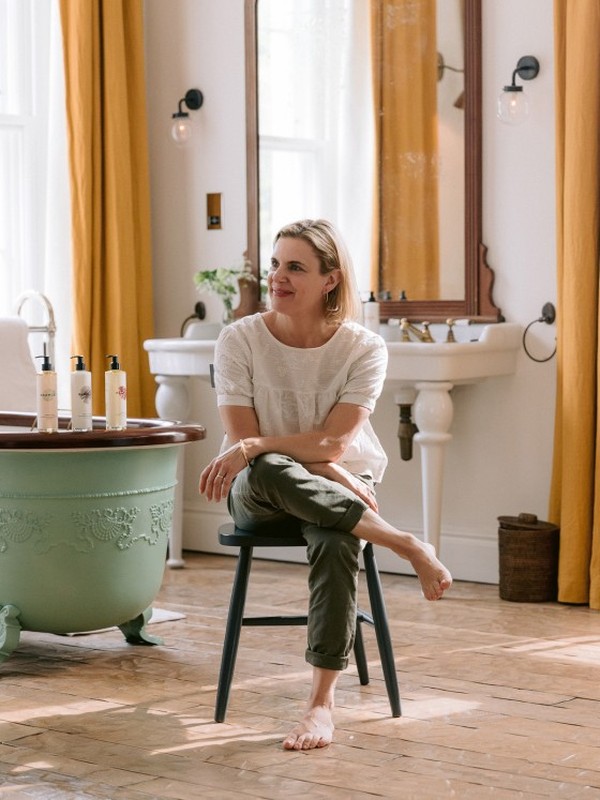 3 Female Entrepreneurs Tell Us Their Stories

At SheerLuxe, we're all about supporting women in business. We launched this series to highlight some of those making waves in their industry – be it fashion, finance or something else. For this instalment, we spoke to three mothers who are successfully juggling being female business owners…

By Harriet Russell
Charlotte Gentry
Founder of online community The IVF Network says…
The idea for The IVF Network was sparked by my own personal journey. After six exhausting and expensive years trying to conceive, I realised it was impossible to obtain a diversity of opinion from the top private fertility experts without spending a fortune (which many people are simply not able to do). I spotted a gap in the market to lift the lid on the fertility sector and create an invaluable hub for people who really needed the right information when embarking on this journey. We label ourselves 'the club no one wants to be part of' but if you do happen to find yourself here, The IVF Network connects thousands of individuals to support one another through our community.
I brought the idea to life with  fertility advocate Emma Cannon. She knew a lot of the top fertility experts we now work with. From here, we built the website within three months and added a wealth of marketing expertise to boost brand awareness. We now have over 3,000 members and expect to have 6,500 by the end of the year.
Seeing our VISION BECOME A REALITY – and knowing we've created something that can really IMPACT PEOPLE'S LIVES – has been THE MOST REWARDING PART.
What we offer is unrivalled and invaluable to anyone going through fertility treatment. But starting out, goals and aspirations feel insurmountable when you have such a small budget. We had to compromise in certain areas – for example, initially employing freelancers as opposed to an in-house team. This often requires a lot of juggling and close management to ensure consistency across all platforms.
The IVF Network works on a subscription model. But our service is designed first and foremost to help the patient in every way we can – so the profit isn't generated by the consumer. Instead, we have extensive corporate members and sponsorship partners who enable our commercial viability.
Seeing our vision become a reality – and knowing we've created something that can really impact people's lives – has been the most rewarding part of running my own business. It's taught me that when building a team, you need to bring in people who are better than you at what they do. My team always inspire me and I'm excited to see what the future holds for us all.
Visit TheIVFNetwork.com  
Radha Vyas
CEO & co-founder of solo travel site Flash Pack, says…
My lightbulb moment happened in my 30s. All my friends were getting married, having kids or were busy building their own careers. Solo travel had been a large part of my life already but, after a friend suggested I join a group tour, I started to look more into that market. What I found was a market that predominantly catered to young budget backpackers or the luxury, retired demographic – there wasn't anything that felt right for me somewhere in the middle.
On my first date with my now husband, we spent the entire evening trading travel stories. While many of our friends had settled down, we both still craved adventure and realised we weren't alone. I told him I'd noticed a gap in the market for an aspirational travel brand which could speak to single people in their 30s and 40s. As soon as he heard my idea, we started brainstorming our first adventure products.
Flash Pack specialises in small group adventures and experiences for like-minded solo travellers in their 30s and 40s. Each itinerary is tailor-made to help shape a unique adventure trip. The trips cut out the oversubscribed tourist trails by offering authentic experiences led by local guides. We also have connections to independent accommodation that show off the best of each destination, whether it's a private island in the Finnish countryside, a secluded safari lodge or wine tasting in the desert.
Having my own business has shown me you will never ACHIEVE YOUR DREAMS unless you BELIEVE IN YOURSELF.
The biggest challenge we've faced has been the pandemic – without doubt. I remember the day travel restrictions came into effect. Once the US borders closed, a tidal wave of countries followed suit. It was one of the worst days of our lives. With hundreds of customers travelling in about 20 different countries at the time, we had to find a way to convince customers to come home. Travellers in places like Costa Rica and Sri Lanka felt disconnected and were struggling to understand the true gravity of the situation. We had to support them in arranging flights, whilst grappling with the consequences for our business. It was a true fight for survival.
Having my own business has shown me you will never achieve your dreams unless you believe in yourself. The world of business leadership is still overwhelmingly white and male, with VC funding going to just 1.9% of women founders, dropping to 0.2% for Black women. I'm confident that, in the next ten years, this picture will be different as we get more women with money and power investing in other female-led businesses. For now though, the climate is tough. As a Brown woman, I don't fit the mould of a typical founder. And that means I have to prove myself every step of the way. I've been criticised for being too ambitious or not aggressive enough. Like many others, I've also faced huge setbacks, judgements and a series of 'nos' throughout the course of running Flash Pack. But now, when I hear the words, "No, you can't do it," it fires me up to prove them wrong. As a founder, you must navigate your own path and put your own positive spin on the situation.
As a female founder no one will give you anything on a plate. No one will tell you that you're great, either. I think you must salvage your own resolve from within. Don't wait until you make your first hire, or when you begin to secure funding, to believe in what you're doing. It's too important to delay. Rather, throw yourself into doing and learning on the go. It's also helpful to surround yourself with mentors – people who really believe in your vision, and who have no other vested interest, apart from your success. 
Visit FlashPack.com
Chloë Luxton
Founder & creative director of bath & body brand Bramley, says...
After my husband and I got married, we took over the Beckford Arms pub in Wiltshire. It was the perfect time to combine my two passions – business and skincare. There were eight bedrooms, and I was looking for a brand to put into the bathrooms, but it was at a time when the only products available were small, single-use bottles that didn't look or feel luxurious. I decided to create a range that was natural, generous and sustainable, with products that really worked and felt amazing.  
Bramley launched with just six products – everything you need for a night away. In the pub, the range was refilled every day from a five-litre jerry can, so it was truly sustainable, and we were one of the first brands to do that. We've since expanded the range to include Little B for children, and Digby for dogs and we're about to launch our skincare collection in September. Everything comes in compostable refill pouches that are genuinely sustainable – don't get me started on the problems with greenwashing!
There are MULTIPLE SMALL CHALLENGES EVERY WEEK but most of them are just part of THE FUN OF HAVING A SMALL BUSINESS.
The biggest challenge we've had to overcome as a business in recent years was Covid. Prior to the pandemic, most of our sales came from the hospitality industry so, when hotels and pubs were forced to close, we lost a revenue stream. Fortunately, we had just launched a hand sanitiser and obviously sold hand wash, so we were able to pivot to online, and that was our saving grace for those couple of years. There are multiple small challenges every week but most of them are just part of the fun of having a small business.
Running the business has really taught me the meaning of resilience. As a founder, you must be strong and know how to adapt – you never know what's around the corner. Also, one of the most interesting lessons I've learnt personally is what my strengths and weaknesses are. If I could offer anyone in a similar position advice, it would be to surround yourself with a great team – and that goes for the office and at home. Trust is so important in business, so you need to know you're surrounded by people you can count on.
Visit BramleyProducts.co.uk 
DISCLAIMER: We endeavour to always credit the correct original source of every image we use. If you think a credit may be incorrect, please contact us at info@sheerluxe.com.