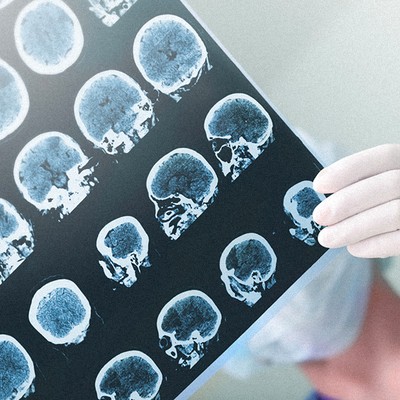 My Interesting Job: Neuroscientist

Having obtained her PhD in neuroscience more than 25 years ago, Tara Swart's career has taken her in several unexpected directions. From a partnership with Aromatherapy Associates, to speaking at some of the largest conferences in the world, she tells us what being a modern-day neuroscientist is really like…

In its simplest form, neuroscience is the study of the brain and nervous system. I was two years into medical school when we had to choose special topics for the third year, and I chose the neuro- element of everything: anatomy, physiology, pharmacology – I just found the human brain fascinating.
After medical school I did a PhD in neuroscience, before specialising as a psychiatrist. I then practised psychiatry for six years before setting up my neuroscience-based leadership development consultancy, which was initially designed to help business leaders going through unprecedented levels of stress and change during the global financial crisis. 
Usually, I do six 90-minute face-to-face sessions with clients once a month, but during lockdown I've been doing nine hourly sessions by phone every fortnight. The pace and rhythm is definitely different, but being flexible is a key part of what I do and underpins a lot of what neuroscience is about. 
When an individual client comes to me, they're usually looking for a way to deal with high levels of stress due to a demanding job and poor lifestyle habits. The other common areas include building better emotional intelligence, accessing intuition and unleashing creativity. My goal is always transformation for the client, both personally and professionally. Ultimately, I'm working with them to unlock the full potential of their brain.
When I'm working with clients, I use a scientific framework, but an intuitive approach. It's about raising them from non-conscious to conscious and identifying the patterns of behaviour that may be holding them back. We always work on the basics like sleep, diet, hydration, exercise and mindfulness to create the physical condition for peak brain performance. The patterns that emerge are different because people have different life experiences which become embedded in their neural architecture. Everything is very goal orientated, too, so there's a finite number of sessions and my clients know they have to work hard to get the most out of them.
The biggest breakthrough in our industry has been understanding that, due to neuroplasticity (how the brain grows and changes), patterns of thought and behaviour are repeated throughout life – both in terms of time, so repeating certain mistakes but expecting a different outcome, and across life, in marriages, parenting and different social interactions. 
There's still a huge need for research in neuroscience – especially when it comes to alleviating situations like the growing dementia crisis. At the moment, a lot of funds go into research around military warfare, financial risk-taking and competitive sport. As for other exciting developments in the field, there are some interesting ideas around creating art using just our minds and medical implants that can help people walk and talk again.
As part of my job, I often give keynote talks. I'm also an advisory board member for several businesses, ranging from private equity to asset management, as well as a smart supplement and a manifestation brand. Most of this work is done remotely, but I occasionally host talks for them or help their teams build better mental resilience.
The best part of my job is the impact it has on people, how interested they are in the topic and all the amazing places I've been able to travel to.

As a scientist, I like to work with companies using innovative technologies. I truly believe neuroscience applies to everything, so when Aromatherapy Associates approached me it was a dream come true. I've always been interested in beauty and skincare, and their products contain ingredients that have a direct effect on the nervous system, like magnesium, lavender and probiotics. 
Giving back is also a big part of my career. I'm passionate about getting more women and minority groups involved in science, technology, engineering and mathematics – otherwise known as STEM subjects, all of which relate to how we work with the brain. I'm also an ambassador for Pack with a Purpose. You assemble supplies for a local community project near the area you're travelling to and give them to the hotel you're staying with. I'm also a big advocate for Room to Read and Barefoot College – when my husband and I got married we asked for donations to be given to both.
When it comes to getting more women into science, sometimes it feels like not much has changed since I did my PhD 25 years ago. That said, if someone really wants to work in this industry and is determined and self-motivated, they can definitely do it. If you can, try to find a mentor or role model to help guide you. 
The best part of my job is the impact it has on people, how interested they are in the topic and all the amazing places I've been able to travel to. The worst part is the toll that jet lag takes, and the time spent away from my family.
Some of my most challenging cases have been when clients haven't chosen to come to me themselves, but have been given an ultimatum by someone else to change their behaviour. It takes a lot longer to build trust in these situations. In 13 years, I've only had a few cases like this, and they've all turned out well, but it's a different dynamic. 
I've always known I'm not a 9-5 kind of person. But I do try to find balance and variety in my life and work. I feel very fortunate to do the work I do, and I want as many people as possible to benefit from what neuroscience has to offer. But I still have to be mindful about protecting my personal time.
To succeed in this field, you need to have a real passion for the brain. Whether you are logical, creative, structured or spontaneous, you can usually find a niche within neuroscience that works for you.
My most valuable piece of advice would be to not plan too far ahead. That doesn't mean you shouldn't have your finger on the pulse but in life, it's important to be nimble, open to change and to always leave a bit of room for magic. Right now, I'm working on a TV show, an app, an online course, and some fashion and beauty brand partnerships – the possibilities really are endless. 
Visit TaraSwart.com
DISCLAIMER: We endeavour to always credit the correct original source of every image we use. If you think a credit may be incorrect, please contact us at info@sheerluxe.com.