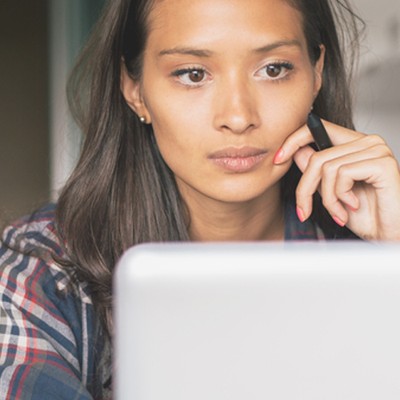 Should You Ditch Your Full-Time Job? The Benefits Of Freelancing

According to Forbes, the freelance revolution is large and growing. And while being your own boss isn't for (or even an option for) everyone, the flexibility of freelancing can have myriad benefits – changing your health, relationships and even career path for the better…

The Office of National Statistics reported that the number of self-employed workers has increased from 3.3. million in 2001 to 4.8 million in 2017, with contingency workers making up around 15% of the workforce in the UK – and that number is only expected to keep rising.
This 'gig economy' is one that's ever evolving, and it can bring in big money – in the US, around 3.3 million self-employed workers were earning $100k or more.
Of course, it's not all lazy lie-ins and sipping on Starbucks in the middle of the day – freelancing can be tricky, and many find it hard to relax not having a stable income. Plus, it can lack the social benefits of steady work – studies show that when freelancers and contractors work in-office they can find it hard to integrate themselves as part of a team.
Whilst freelancing is undoubtedly a big change and a scary decision, those who are considering it should take comfort in the fact that most who've made the jump have no regrets. Here, SL speaks to five women who've done just that:
 

"I'm my own boss…"
"I worked for a local paper, as part of a food festival team, in a bookshop and in the restaurant industry, but my dream was always to be my own boss," freelance copywriter Faith Young told us. In order for her to make the transition to being self-employed, Faith worked full-time and used the evenings to do freelance copywriting work in order to build up a portfolio. But soon, her copywriting work gathered momentum, and she's now able to live on her self-employed income (but still works a part-time PAYE role).
"One the best aspects of being self-employed is being in direct contact with my clients," she says. You clearly see the benefits of helping them and their business – you get a real sense of achievement. Plus, each day is different; while I plan down to the finest detail, each day brings something fresh with it, another story or another article to write. I love it!"

"I'm a mother…"
"Freelancing means I have a little bit of say in what hours I do," says Laura, a mother-of-one who left her full-time project management job to do contract work in the same field. "Plus, contracting is really good money, so even though I don't get paid for sick days or holiday, I still get paid a bigger wage than I would in my previous role, and I can put that away to save for nice things for my daughter."
And Laura isn't alone. Research shows that the freelancing field is currently dominated by women, with the number of female freelancers growing by 55% since 2008, with new mothers opting for self-employment than to return to a 9-5 after having a baby rising by 79%. (Comparatively, the number of male freelancers has grown 36% in the same time frame.)
Shadia Al Hili, Founder of food brand Cuzena, agrees that freelancing is a far easier option for mothers – and a particularly guilt-free one: "You work so hard, but on your terms. If your children are off sick, you don't have to explain yourself to anyone – you prioritise you."

"I feel creative…"
For those who work in more creative fields, the chance to work with multiple clients as a freelancer can be a big draw. Maria Bell, who works as a freelance photographer, tells us that, thanks to her diverse range of clients, no two days feel the same.
"The freedom it gives me, the creative opportunity and the feeling that, although you may have regular clients, you never quite know who or what might be around the corner, is something that I couldn't give up," she says. "The freedom and opportunities really are endless and you can't match that."

"I have time for the things I like…"
The option of fluid working and self-employment allows many freelancers to pick their own hours, allowing them more time to do the things they enjoy. Jody Thompson worked for 20 years as a journalist on a relentless schedule, before starting her own media consultancy in 2016 and going self-employed. "Now I'm my own boss, I decide when and who I work for – and more importantly, I now have time to volunteer at my local animal rescue home," she says. While most of my days are spent working with some of the UK's leading creative and brand agencies, every Tuesday from 9am-1pm, I'm a cattery support volunteer at The Mayhew."
There are, of course, downsides to freelancing. While copywriter Faith also cited the lack of commute and the flexible working hours as other perks, she added that you do have to consider the fact that you don't get the benefits of full-time employment, like holiday or sick pay – and sometimes it requires you to chase payments from clients. Most said that self-employment can be a lot of responsibility and all lamented the dreaded self-assessment tax return – but many admitted the help of an accountant makes that much easier. Essentially, for those wanting to move into freelance work, Faith summed it up best when she said: "Just go for it."
 
DISCLAIMER: We endeavour to always credit the correct original source of every image we use. If you think a credit may be incorrect, please contact us at info@sheerluxe.com.