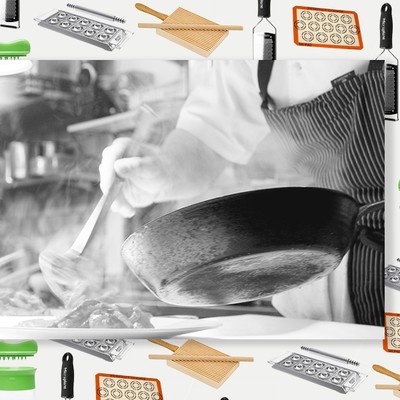 Home Kitchen Equipment Pro Chefs Can't Cook Without

There's an ever-expanding range of kitchen tools for the home cook out there, but which ones are worth the investment? To find out, we asked some of our favourite chefs what essential equipment they use at home. From Japanese mandolins to ravioli tablets, here are the 33 gadgets they swear by…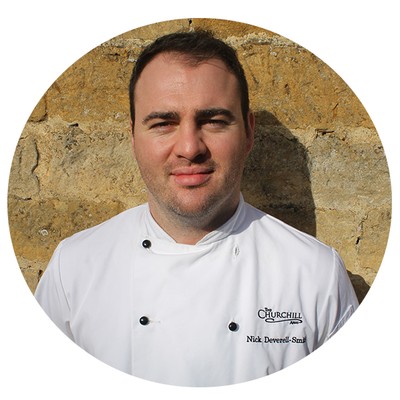 Nick Deverell Smith, Churchill Arms, Paxford
I love my Japanese Mandolin, a slightly dangerous, but brilliant piece of equipment. It saves so much time in preparation and delivers consistent results. I use this at work and at home to slice vegetables and fruit for salads or gratins.
You can't beat fresh pasta. We have a mushroom ravioli on the menu at the restaurant and I also regularly make linguine at home. I use this pasta machine from Marcato for both.
Every good chef growing up in a top professional kitchen has their own tasting spoon that never leaves their pocket. I've had the same tasting spoon for 14 years. It's the most important part in my knife roll along with my eight-inch Mac chef's knife.
Visit Churchill Arms.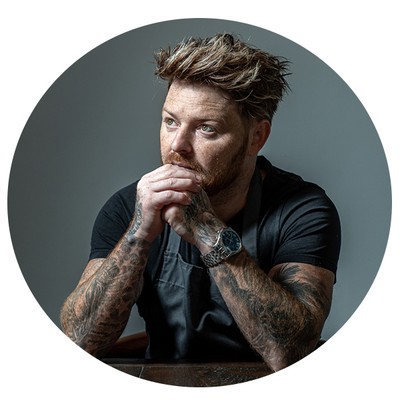 Tommy Heaney, Heaney's Cardiff
My Big Green Egg is my go-to tool. It's so versatile and I use it for almost everything. It's great for cooking pizzas on, and I've even cooked my turkey (in the rain) on it for Christmas dinner.
I love my KitchenAid. I normally use it when I'm with the kids during our baking sessions – we recently made welsh cakes. It's so easy to use, which means the kids can get really involved. It's also great for making milkshakes.
Visit Heaney's Cardiff.​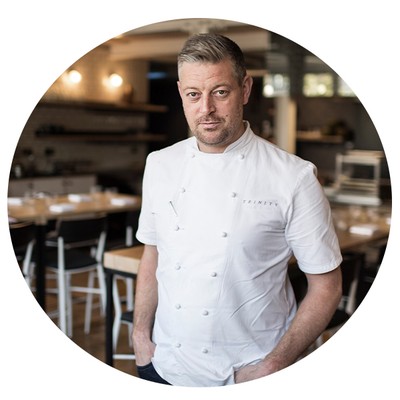 Adam Byatt, Trinity
The Ninja Kitchen Blender makes great smoothies for the kids. I use this to blend all of my posh soups and purées. It's a smart bit of kit and really powerful.
Slipat mats are found in all professional kitchens, but are so useful at home. They're completely non-stick, easy to wash and are great for cakes, cookies, pieces of chicken with vegetables and whole fish. You can cut them to size if needed. I couldn't do without them at home – and they're relatively inexpensive, too.
Ondine pans are real investment, but the best pans I've ever used. They never burn, they're easy to clean, and they're great in the oven. They're also the best-looking pans you will ever see. You won't go back!
Visit Trinity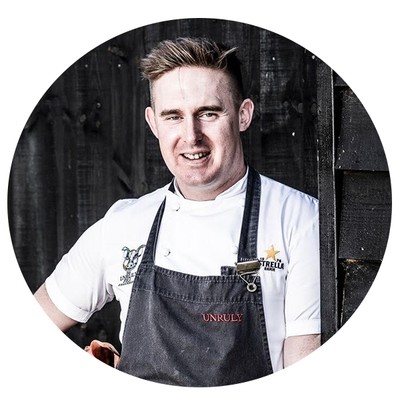 Dave Wall at The Unruly Pig 
I just love my Microplane grater for its simplicity and quality: it's light, contoured to the hand, ergonomic and so easy to use. More to the point, it just demolishes a block of parmesan with ease in just a few grates. Its gauge produces a really fluffy and soft mound of cheese. Ten years on, my Microplane's 'bite' or grate is still superb.
Plain and simple, but I love my Le Creuset frying pan. Its weight and solidity are unmatched and I couldn't live without it: it's like my right hand. It evenly distributes heat and is just such a magnificent and reliable tool for risotto and ragus.
Visit The Unruly Pig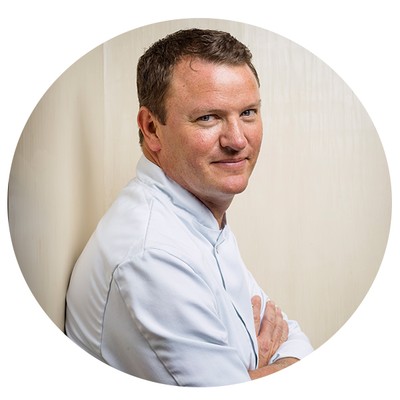 Theo Randall, Theo Randall at the InterContinental
I have a few tools I cannot live without. One is my pestle and mortar, which is made from olive wood and was given to me by Rose Gray from the River Café. It is perfect for making pesto or a thick aioli.
I was given a long old-fashioned steel by a butcher friend of mine and it hasn't been far away since. I like the fact it has a course edge, so it's great for keeping large knives sharp. 
I have a lovely simple Imperia pasta machine  that I take with me whenever I am doing a demo or if I fancy making some pasta at home. It's very compact and fits into a rucksack. I have had a few over the years, but the spirit of them always remains. 
Visit The Intercontinental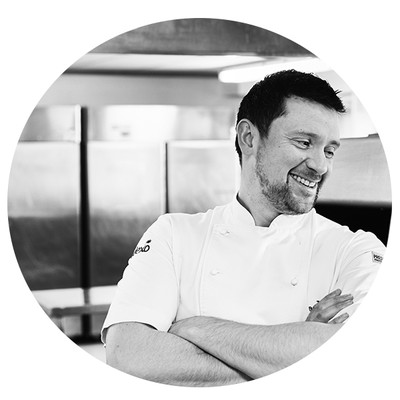 Tom Beauchamp, Sodexo
While this might now be considered old technology, the single most important thing in my kitchen is a great quality, super sharp six-inch utility knife. It's small enough to carry out the finer tasks but can also handle some of the bigger jobs. I use a version by Mac. It's as sharp as a razor, beautifully balanced and will last forever if looked after properly.
Visit Sodexo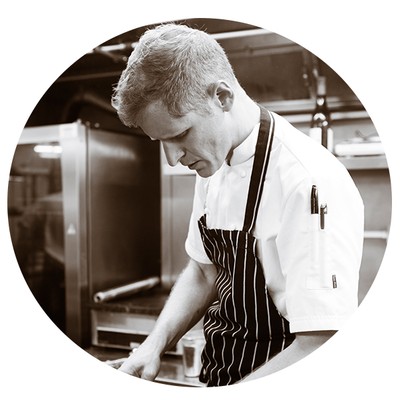 Alistair Craig, Careys Manor Hotel, Brockenhurst
I love the Bamix stick blender due to its versality – you can chop, blend and froth all with one appliance. It's also a really sturdy design using quality parts. So many home appliances are cheap, throwaway items that are made to last a couple of years, which is not great for the planet. The processor attachment is great for blending spices, while the stick is great for lightening a soup or purée just before serving.
The best knife is one which feels the most comfortable to use for the job in hand. My favourite is a handmade office petty knife from Joel Black Knives. It's a good size for cutting ingredients in your hands or on chopping boards.
My favourite saucepan is a Le Creuset shallow casserole pan, which was given to me nearly 20 years ago. I use it pretty much every day and although it may look a little battered and not as shiny as it once did, it is a pleasure to cook in.
Visit Careys Manor Hotel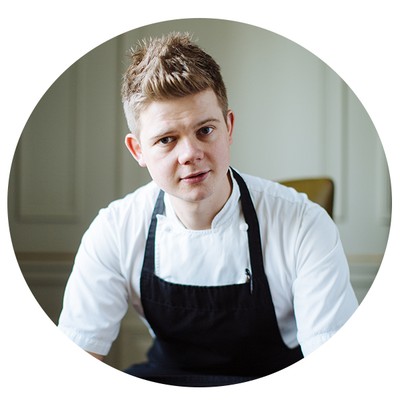 Tom Booton, The Grill at The Dorchester
Every home kitchen should have a spiralizer. They are so easy to use and handy if you're hosting a dinner party and want to cook an alternative to pasta.
Everyone should have at least one really good knife that they keep sharp. Spend a bit more money, it is so worth the investment in the long run. The Japanese Knife Company does home delivery and is the place where most chefs order their knives from.
Visit DorchesterCollection.com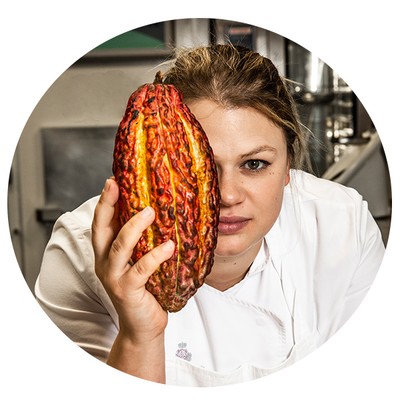 Sarah Frankland, Pennyhill Park
I can't live without my colour-coded Joseph Joseph chopping boards at home, as it offers the same level of food safety with the coloured boards as we use in the kitchen at the restaurant. 
I also need a stand mixer, like a KitchenAid or Kenwood kMix. I couldn't make all the wedding and birthday cakes for friends that I get asked for – or even just some easy biscuits for my husband to munch on – without one.
Visit Exclusive.co.uk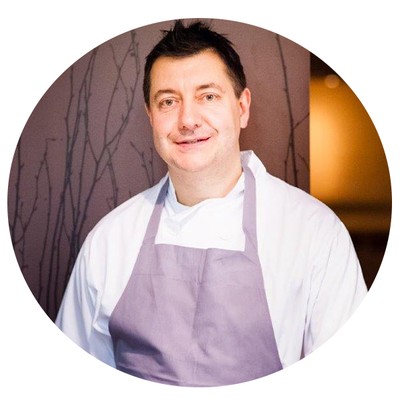 Laurie Gear, The Artichoke, Amersham 
My Nespresso machine is a home hero. I drink a lot of coffee at work and home and this machine gives me a high-quality and consistent caffeine fix every time.
I have a small Victorianox knife that I inherited from my mother. It must be at least 35 years old. It's still going strong and is great for peeling the spuds.
I'm a big fan of a Bamix hand blender. Mine's lasted for over 20 years. It takes up a bit of room, but copes with a multitude of tasks. It's so useful, I couldn't do without it at home.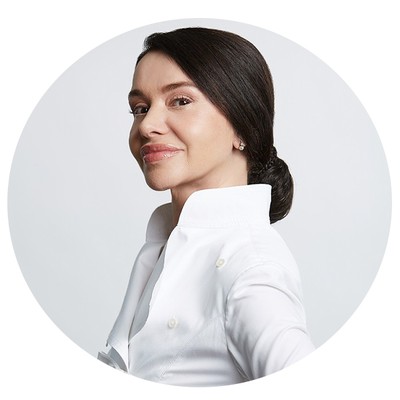 Martha Ortiz, Ella Canta
As a Mexican, I like working with utensils that show the legacy and personality of Mexican cooking. I like to create picante salsas using a stone molcajete, a traditional mortar and pestle where all the ingredients are gradually ground, shaping a special flavour and texture. I have always believed that ingredients taste better when they are rubbed against the stone, it is magic.
I adore chocolate and use a traditional Mexican molinillo chocolate whisk – a must in Mexican kitchens. Its design and shape are exceptional, allowing it to produce bubbles, creating a light melt-in-your-mouth texture.
Finally, there is nothing better than freshly made tortillas cooked in a comal, a traditional griddle.
Visit EllaCanta.com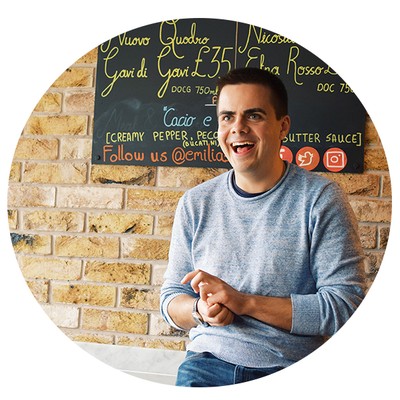 Andrew Macleod, Emilia's Crafted Pasta
When making ravioli at home, where there is limited kitchen space, I can't live without my ravioli tablet. This tablet is amazing as it allows you to make ten perfectly shaped ravioli at a time – and not too much of a mess in the kitchen. A small tip: when making sheets of egg pasta, the number one thing is to be careful it doesn't dry out. After you've rolled it out, always cover it with cling film. Never leave the dough on the ravioli tablet, otherwise it will dry out and the ravioli won't turn out as silky smooth as you want them to.
Gnocchi is one of the more time-consuming pasta shapes to make at home. From boiling the potatoes to mashing them, making the dough and shaping the mixture, it's not for those who are shy of a bit of kneading. Gnocchi is easiest to make at home with a gnocchi board. The ridged wooden board is far better to use than a fork to get the ridges on the gnocchi. It also helps to create a perfect texture – a reward for all the prior hard work.
Visit EmiliasPasta.com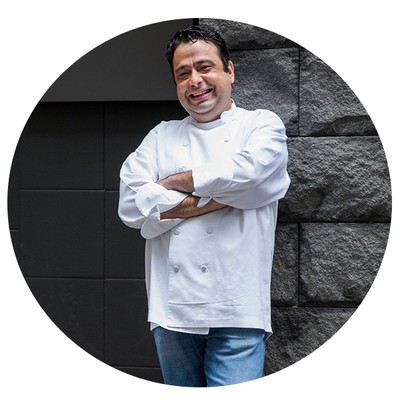 Manish Mehrotra, Indian Accent
I couldn't live without my pressure cooker. From making vegetarian beans and lentils to a fantastic homemade mutton curry, everything is possible in a pressure cooker and it's so quick and easy to use. Cooking this way uses much less oil too, making it a healthier choice, and it's ideal if you're looking for a quick meal at home.
The reason a kadhai – an Indian-style wok – is my most indispensable item is its versatility. Thanks to its wide surface area, you can control the heat very delicately and distribute the flavours evenly throughout the dish, using the steep sides. Its thick, heavy bottom slows the cooking process down – helping to avoid burning – making it perfect for multitasking in a busy kitchen.
Visit IndianAccent.com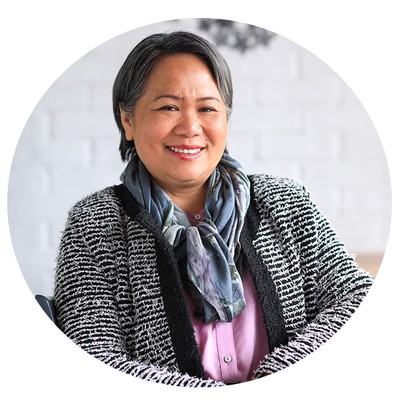 Saiphin Moore, Rosa's Thai Café
I can't live without my pestle and mortar, which I bought in Thailand. I use it to make papaya salad, chilli dips and to bash up chilli and garlic for the base of stir-fry dishes, such as pad kra pow (chilli and basil stir-fry). As it allows you to control consistency in cooking, a pestle and mortar is everything to Thai cuisine.
Another essential piece of equipment is my wok – also bought in Thailand, but I recommend going into any Asian supermarket and asking their advice. I use my wok for everything: stir-fries, curries, steaming. It needs to be non-stick so it's easier to cook with. You have to take care of a wok to get the most out of it: when you get a new one, you have to 'season' it. I burn the empty wok over a high heat until the colour becomes darker, and then add water to cool it off. Finally, cover it in a thin layer of cooking oil to make sure it's ready for the next time.
Visit RosasThaiCafe.com
Shop our product edit below...
DISCLAIMER: We endeavour to always credit the correct original source of every image we use. If you think a credit may be incorrect, please contact us at info@sheerluxe.com.