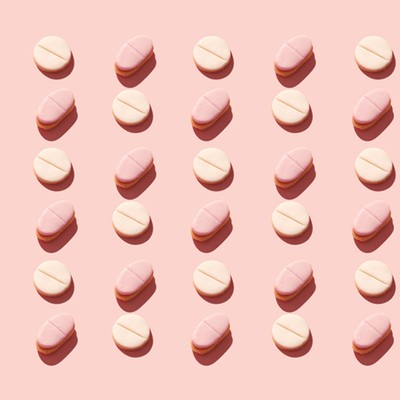 Boost Your Nutrition With These 5 Supplements

Health has never been more important, but with the shelves full of everything from sprays to patches and powders, where is one supposed to start with supplements? Fortunately, Myvitamins has you covered – their edit of top-quality, scientifically backed formulas are guaranteed to help, whether you're looking to supercharge your immune system or just boost your intake of greens. Here are the ones to know…

CREATED IN PARTNERSHIP WITH MYVITAMINS
One For All Tablets, £2.50
BEST FOR: A 360-degree health boost 
Even if you religiously eat your five-a-day, chances are you could benefit from taking a multivitamin to make up for any nutritional shortfalls. This nutrient-loaded formula is a great place to start – concentrated with vitamin A to support eye and skin health, vitamin B1 to supercharge energy levels, and vitamins C and E, which are both brimming with antioxidants, this well-being all-rounder is a must-have. In fact, just one tablet contains your RDA for seven essential vitamins.
Available here
Zinc Tablets, £5.49
BEST FOR: Immunity and glowing skin
Zinc may not get the same airtime as other vitamins, but it's crucial for optimal health. One of zinc's most-researched benefits is immunity, especially when it comes to decreasing cold length and severity, and it can also help heal skin, soothing breakouts and reducing inflammation. When it comes to dietary sources of zinc, meat and dairy are your best bets, so vegetarians and vegans should consider supplementing to keep levels topped up.
Available here
Vitamin C Powder, £13.99
BEST FOR: Antioxidant protection
Vitamin C may be prized for its ability to stave off the sniffles, but did you know it's a potent antioxidant too? One scoop of this unflavoured powder contains 500mg of vitamin C, which can help the body tackle free radicals, in turn bolstering your defences for improved health. Vitamin C can also aid the absorption of iron, providing a veritable energy boost. Add this powder to water, juices or blend into smoothies to reap the benefits.
Available here
Vitamin D3 Softgels, £8.49
BEST FOR: Healthy bones, teeth and muscles
It can be tricky to maintain optimal levels of vitamin D, with 90% of your intake coming from the sun and just 10% from diet, so taking a supplement is recommended either side of the summer months. With just one of these easy-to-swallow capsules containing a hefty dose of vitamin D3, a form of the vitamin better absorbed by the body, it's a fool-proof way to boost your intake.
Available here
Spirulina Powder, £13.29
BEST FOR: Superfood status
Once called 'the food of the future' by the United Nations World Food Conference, this blue-green algae is a complete protein source, packed with essential amino acids as well as iron, fatty acids and vitamins B, A, E, K and C. Helping to energise, aid digestion, boost gut health, support healthy vision and cognitive function, this vegan-friendly powder is the perfect way to level up your nutrition.
Available here
DISCLAIMER: We endeavour to always credit the correct original source of every image we use. If you think a credit may be incorrect, please contact us at info@sheerluxe.com.