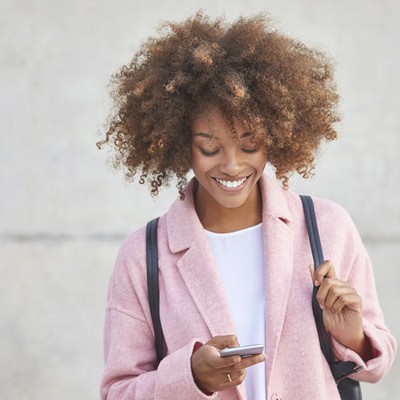 How To Improve Your Fitness Without Exercising

For those starting their fitness journey, it's often hard to manage your breathing while training – we've all been gasping for air after that jog or felt the tightness in our chest post-spin session, and it's enough to put you off exercising for life. But there are some things you can do to increase your lung capacity without even setting foot in a gym, meaning you can work out harder for longer.

Up Your Vitamin D Intake
We all know the benefits of vitamin D for your skin, but this recent study found that those with a higher intake of the vitamin had far better lung function. In winter, up your consumption by eating plenty of red meat, cheese and oily fish such as salmon and tuna. But in the summer, you can get a good source of vitamin D from the sun – making the great outdoors an even better place to get fit and build up your breathing tolerance levels.

Change Your Posture
A quick and easy change that you can make to improve your lung capacity is to simply stand up straight. That's it. Good posture is key to efficient breathing: if you slouch, you are essentially putting more pressure on your lungs, making them smaller. Studies have even shown that slumping and sitting badly can decrease lung capacity – so sit up straight for a fast fix.

Improve The Air Quality
If you live in a city like London, air pollution is unavoidable. While that might not be within your immediate control, there are things you can do within your immediate vicinity to ensure your lungs stay in tip-top condition. The British Lung Foundation advise that you keep your house as clean as possible, dusting regularly, and keeping plenty of house plants for oxygenated air. Also, open your windows for at least ten minutes a day, especially if you're cooking or showering, and keep an eye out for condensation, as damp air can wreak havoc on your lungs.

Start Singing
Not the most natural thing to all of us, but if you can brave belting out a tune in the shower, this could significantly improve your lung capacity and controlled breathing. According to a study conducted on 20 students, the lung capacities of those that were part of a choir were far higher than those that didn't sing at all. Plus, the British Lung Foundation found that singing was particularly helpful for patients with respiratory diseases, to help them control their symptoms. Even Beyoncé knows the benefits of singing for stamina – she used to run and sing her album at the same time to ensure she could perform her dance-heavy shows without getting out of breath.
 
Try Deep Breathing exercises
Really. The Lung Institute say breathing exercises are a great way to increase your lung capacity – here are the ones you should try:
Pushing Out: With your feet flat on the ground and an upright posture, keep your knees relaxed and bend over from the waist. Push the air out of your lungs, and then slowly return to an upright position. Inhale slowly and allow your lungs to comfortably fill with as much air as possible. Hold your breath for 20 seconds, or a time that you can manage. While counting, lift your arms over your head. Relax and then lower your arms as you exhale slowly. Complete this cycle four times.
Rib Stretch: Stand upright and exhale all the air from your lungs. Slowly breathe in, and expand your lungs to the maximum capacity. Hold the air for about 20 seconds or what is comfortable for you. While counting, place both hands on your hips with your thumbs facing front with pinkies touching the small of your back. Exhale the air slowly, relax and repeat three more times.
Abdominal Breathing: Lay in a comfortable position on your back, and rest one hand on top of your abdomen. Rest the other hand on your chest. Breathe in deeply and slowly from your mid-section. The hand on your stomach will rise higher than the one on your chest. Exhale slowly from the mouth and inhale slowly from the nose, holding your breath for seven seconds if possible. Then, when you exhale, breathe out for eight seconds. Make sure to squeeze your abdominal muscles near the end, so you exhale all the air. Breathe this way for five cycles. 

Ditch The Cigarettes
It's not unusual to be told that smoking will cause detrimental damage to your lungs – after all, we've all seen the shocking pictures of lungs blackened by years of nicotine abuse. But you'd be surprised how quickly your breathing will recover once you stop – according to the NHS, your lung capacity can improve by at least 10% in the first nine months of quitting.

Build Up Your Exercise Regime
Sorry - you can't get out of it that easily! The more you exercise, the stronger and more efficient your lungs will be. As plenty of studies will tell you, combining regular exercise with the above will ensure you're able to keep your breath for far longer, making the gym a far less arduous task/ You'll be long-distance running in no time.
 
DISCLAIMER: We endeavour to always credit the correct original source of every image we use. If you think a credit may be incorrect, please contact us at info@sheerluxe.com.