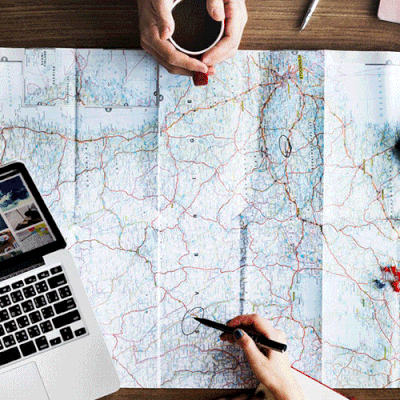 Why Finland Is The Happiest Country In The World

From Danish hygge to Swedish lagom, Nordic countries seem to hold the secret to happiness – so it came as no surprise when Finland was named the world's happiest country earlier this month. But what exactly are they doing right? And what can we learn from this jovial nation?

Knocking Norway off its top spot, Finland received the highest total score in the UN's 2018 World Happiness Report. The survey asked more than 1,000 people in over 150 countries to rate their happiness on a scale of one to ten and also looks at factors such as including economic strength, social support, life expectancy, freedom, generosity, and trust.
Norway, Iceland, Denmark and Switzerland also made the top five, while the bottom of the list is dominated by countries affected by conflict, such as Burundi, South Sudan, Syria and Yemen.
As the report itself states, perhaps the most striking finding is that a ranking of countries according to the happiness of their immigrant populations is almost exactly the same as for the rest of the population. Finland came out top when it came to immigrant happiness too.
To find out more, SL spoke to Claire Matthews – a graphic designer and art director who immigrated to Finland from London two months ago. Matthews now lives in Helsinki, which she says feels incredibly safe for a capital city: "I've had to walk back from the central station alone a couple of times in the early hours and felt totally comfortable doing so."
Matthews also praised the city's clean air and abundance of nature – adding environmental respect was a "big thing" in the Nordic nation – and said she felt the Finnish welfare state was much better for residents than in the UK. "Though there's been some budget cuts recently, there's still a strong communitarian ethos," she told us. "State-run systems seem to function effortlessly and are reliable and affordable – like public transport – which definitely adds to a feeling of satisfaction. Gender equality, in employment and otherwise, is strong and you can really feel it. Finnish is actually a gender-neutral language, without he's/she's, which I love."
When it comes to gender equality in parenting, Finland is truly leading the way. Mothers get four months of paid leave, fathers two, plus an additional five-plus months they can split between themselves. And according to a recent OECD report, Finland is the only country in the developed world where fathers spend more time with school-aged children than mothers. 
In a new article, the Economist also put Finland's happiness down to how "boring" it is, referencing a popular Finnish saying: "Happiness is having your own red summer cottage and a potato field". Free education, generous parental leave and a healthy work-life balance appear to ensure Finns have the time and means to pursue their pleasures, no matter how mundane.
It's something Matthews thinks us Brits can learn from. "You can slow down and get the same, if not more, stuff done," she said.
But, for a woman who grew up in England's buzzing capital, Helsinki's calmer pace of life does have its downsides: "I was spoilt with cultural opportunities in London – there's always a new exhibition to see, good gig listings, events and classes. Naturally there's a lot less variety here. I really miss that."
As for what else she thinks the UK could take away from our Finnish friends? "Effortless recycling. And fish soup."
 

DISCLAIMER: We endeavour to always credit the correct original source of every image we use. If you think a credit may be incorrect, please contact us at info@sheerluxe.com.