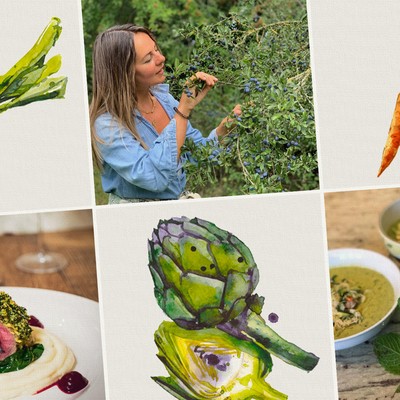 Home Cooking Tips From Catering Pro Sabrina Tulloch

Sabrina Tulloch is one of London's most pre-eminent private chefs and caterers. Known for creating delicious and interesting dishes which are big on flavour, she's the go-to name for celebrities and industry insiders alike. Here, she shares some of her best at-home cooking tips – from the Asian staples everyone should have in their store cupboard to the simple pudding idea guaranteed to impress your guests…

Let's start off by finding out when you learned to cook?
My family are not foodies, so I really didn't know much about food when I was growing up. All I wanted to eat until I was about ten years old was a margarita pizza from Pizza Express!
That said, my mother always made the best roast dinner, and I suppose it was at university when I got more into cooking. As housemates, we would always try and outdo each other – but I never thought for a second it could be a potential career path. It was only when I started working in the marketing department at the restaurant group Gladwin Brothers (owners of The Shed, Rabbit, Nutbourne) that I became really interested in food. I saw the different dishes they created and found myself having to talk about them. Over time, I became more curious about what went into creating each and every one, and eventually decided to make food my career.
How would you describe your own cooking style?
For me, it's all about going big with lots of bold flavours. I love using spices and herbs to create delicious combinations and opening people's eyes to the different ways things can taste. Some of my favourite wow factor ingredients include rose harissa, sriracha and preserved lemons. Those are on constant rotation in my kitchen at the moment.
What are some of your top tips for easy mid-week suppers?
Try and make it all in one pan or tray – you'd be surprised what you can achieve with minimal equipment and there shouldn't be too much washing up afterwards, either. I try to use what I've got left over from various jobs – a simple stir fry is always a sure-fire way to clear out the fridge. I'm also loving larbs right now. You simply fry off some mince (turkey is usually my go-to) with some onions, chilli, garlic, ginger and then add some lime juice, soy sauce and coriander and put it in a lettuce cup. Delicious and so easy.
In your view, what are the most underrated meat, fish and veg ingredients? 
If you have the time, there's nothing better than a slow cooked cut of meat which has been left to cook on a low temperature for about six hours in a rich, delicious sauce. Beef short rib ragu is the dream on a cold autumnal or winter night. You'll also find these cuts are so much cheaper than some of the more desirable cuts – and they can be infinitely more tasty. As for fish, I would say monkfish is my favourite. Just because it doesn't look very nice, people are often put off by it. It's firm in texture – a bit like lobster – but you can experiment with a lot of different flavours. My favourite way to serve it is marinated in rosemary, anchovies, garlic, chilli and lemon and then pan-fried.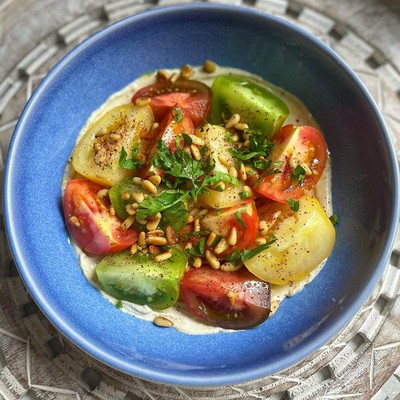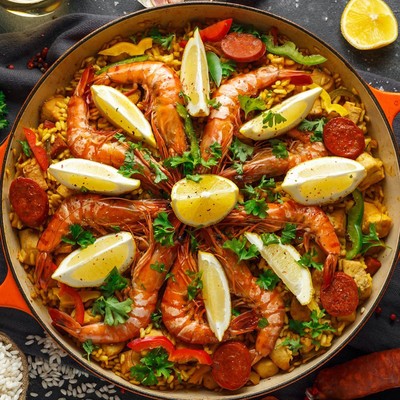 Is there a way to make easy, vegan dishes? 
All my favourite vegan dishes are Asian – it's such an easy way of packing in all the flavour but without the usual meat or fish. Authentic Asian food very rarely contains dairy, either, and the spices can make almost any vegetable or tofu variety taste delicious.
Asian food is delicious but seems tricky to do well yourself – any tips? 
So long as you're prepared to put in the effort, coming up with great Asian dishes really isn't as daunting as it seems. My favourite thing to make at the moment is sticky crispy pork belly, or a tofu equivalent if you're that way inclined. Kicap manis [a sweet soy sauce] is my favourite ingredient – it adds a lot of sweet and sour flavours to any dish.
In your view, what makes the perfect salad? 
I love to make salads that work as a standalone meal – most people only think of them as a side dish. I just made a delicious black rice salad with edamame beans, radishes, coriander, avocado, spring onions, soy and chilli toasted mixed seeds, and a zesty lime and honey dressing. It's vegan and packed with protein, so it will keep you going all day.
Now that we're coming into autumn, do you have a favourite homemade soup? 
My favourite summer soup is actually a cold avocado and cucumber soup – so I'm not sure how appropriate it is for very chilly weather. For this transitional period, though, it's perfect. It's made up of equal parts avocado and cucumber and then some spring onions, coriander, lime zest and lime juice. You mix this with green chilli, coconut milk and cold vegetable stock. It works well as a make-ahead starter for a dinner party – and you can top it with crunchy croutons, herby crab meat or crumbled feta.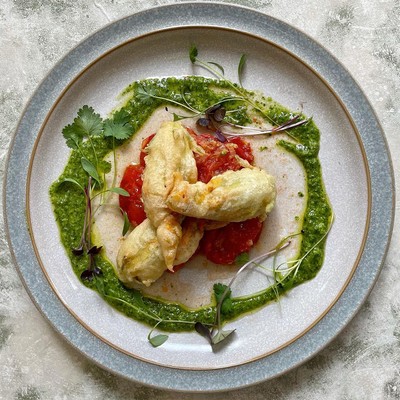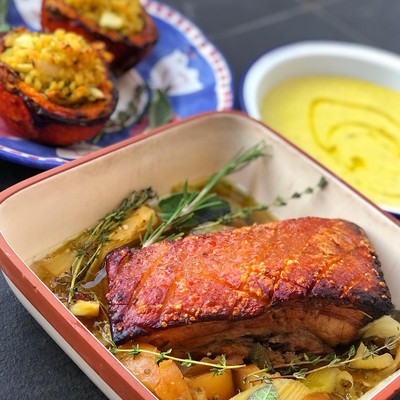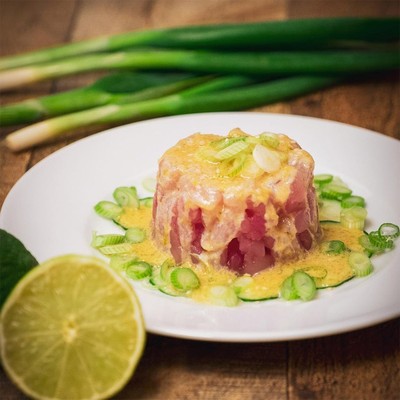 We're all trying to make our food that little bit healthier. Do you have any tips?
It can be time consuming but making everything from scratch is so much better and avoids all the nasty additives and chemicals that are so unhealthy. I've never really been on a diet (I love food too much) but I can usually stick to a healthy weight by cooking all my meals myself. That way I know exactly what's gone into them and can make healthy swaps to make it a bit lighter.
What oils do you like to use when you're cooking? 
Rapeseed oil is more sustainable than olive oil as it comes from the UK. It also heats up just as well and can be used in multiple kinds of dressings. Not many people know how versatile it is, but I'm on a mission to let them know!
Can you recommend three good cookbooks everyone should own?
Jerusalem by Ottolenghi is full of delicious, flavourful recipes. Time by Gill Mellor is the ultimate volume on seasonal cooking – his approach to cooking is so mindful and well thought through. It'll change your perspective on food, that's for sure. If you're a beginner and need a little bit of a confidence boost in the kitchen, then the Leith's How To Cook guide covers all the basics.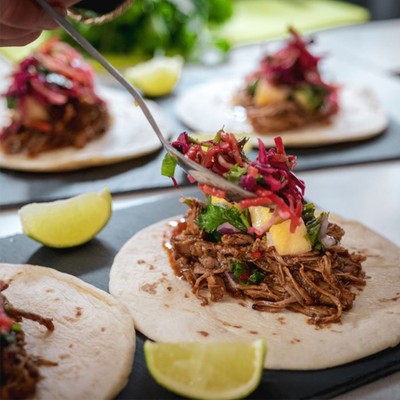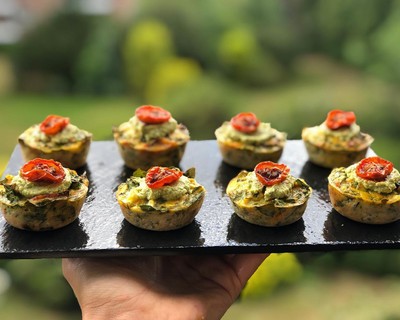 By the time the weekend rolls around is there a classic twist on a cooked breakfast you recommend?
My all-time favourite breakfast is Turkish eggs, which is effectively poached eggs in a garlicky yogurt sauce with spicy butter. To make it even more delicious, I add crumbled fried chorizo into the spicy butter, which is made up of paprika and cayenne pepper, then add in some flaked almonds with a side of wilted spinach, spring onions and toasted sourdough.
What are some of your top dinner party dishes?
I love making lots of sharing plates for dinner parties. It's a much better way to get the conversation flowing and everyone can have exactly what they want and how much. It's also less work for the host, as you don't have to worry about exact quantities or servings. Line everything up along a long table and let everyone dig in – I love a homemade dip like hummus topped with something like harissa (Ottolenghi is my go-to for these types of recipes), delicious bread, cured meats and cheeses, some crudités and, if you're going all out, some homemade sausage rolls or scotch eggs.
Anything specific your clients are really into right now?
Everyone is just so happy to be back entertaining – it probably explains why lots of my clients are pushing the boat out when it comes to events and the food and drink that goes with them. I work with an amazing bartender who creates great cocktails for a canapé reception. It feels really indulgent, which is exactly what most people are craving right now.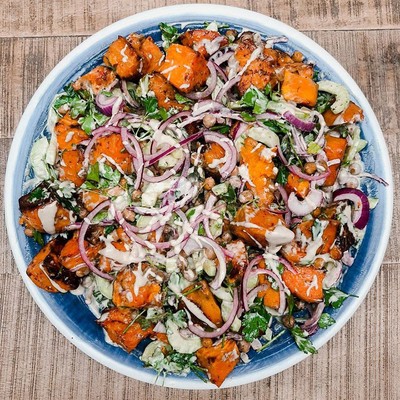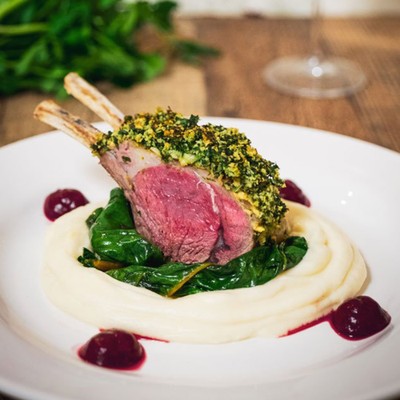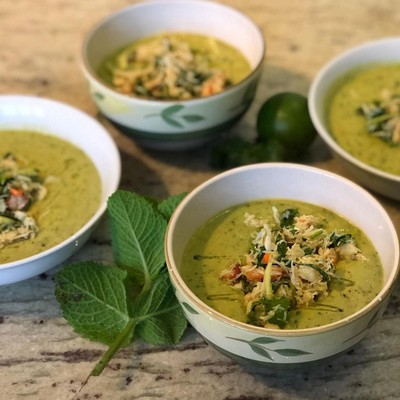 Let's talk dessert – what are some simple ideas for puddings that still have the wow factor? 
I love a homemade honeycomb crunchy dipped in dark chocolate. It's vegan and gluten free, so it caters for all tastes and preferences. It's similar to creating caramel (which can be quite a dangerous process). You mix together 200g of caster sugar, 60g of golden syrup and 200ml of glucose syrup in a pan and let it all melt together. Gently stir until it reaches a light golden-brown caramel consistency (usually at around 165°C if you have a thermometer). At this point, sprinkle in 20g of bicarbonate of soda and stir through until combined. Pour onto a greaseproof paper lined baking tray and leave for 20-30 minutes to set before breaking up and dipping it into some melted chocolate. Finally, serve it with some fresh vanilla ice cream.
Are you a fan of a cheese plate after dessert?
Despite the last question, I don't have much of a sweet tooth, so cheese is my favourite pudding to eat and serve. A French Langres is my top pick, served with a torte dolce latte and a really good quality cheddar. I always make sure there are sourdough crackers and a homemade chutney with some figs and grapes to accompany it.
And finally, what's the secret to a throwing really good party?
A beautiful table with some flowers and printed menus always looks so polished and doesn't take too much effort in advance. Of course, always make sure the drink is flowing and your food is beautifully presented. If I'm hosting an evening myself, I always do as much prep as possible so I'm not in the kitchen and abandoning my guests. It's your right to enjoy the evening as much as they do.
For more information visit SabrinaTulloch.co.uk and follow @SabrinaTulloch_Chef on Instagram.
DISCLAIMER: We endeavour to always credit the correct original source of every image we use. If you think a credit may be incorrect, please contact us at info@sheerluxe.com.