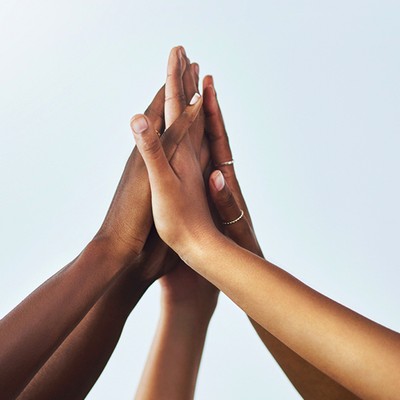 How To Participate In The Anti-Racism Movement

Here at SL, it's our mission to educate, entertain and inspire our readers on topics from fashion and beauty to all things food, home and style. But in light of the devastating death of George Floyd, we felt it necessary to curate a list of ways we can help. Whether this issue affects you directly or not, we firmly believe education is the best route to racial equality and we all have a part to play. Here's what you can do, today.

Sign The #JusticeForFloyd Petition
Having already amassed more than 2m signatures, this petition is calling on County Attorney Michael Freeman to bring a further three officers involved in the murder of George Floyd to justice. Officer Derek Chauvin has already been fired, arrested and charged with third-degree murder and manslaughter. 
Sign the petition here
Subscribe To The NAACP newsletter
The mission of the US-based National Association for the Advancement of Colored People (NAACP) is "to secure the political, educational, social, and economic equality of rights in order to eliminate race-based discrimination and ensure the health and well-being of all persons." Not only is their website full of information regarding census data and empowerment programs, you can also donate any amount of money here or sign up for more information and the bi-monthly newsletter here. 
Visit NAACP.org
Donate To Anti-Racism Causes
Stop Hate UK is one of the leading national organisations working to challenge all forms of Hate Crime and discrimination, based on any aspect of an individual's identity. The charity provides independent, confidential and accessible reporting and support for victims, witnesses and third parties. Meanwhile, show Racism the Red Card is the UK's leading anti-racism educational charity, providing educational workshops, training sessions, multimedia packages, and a whole host of other resources. Established in the mid-90s, the organisation harnesses the high-profile status of football and football players to publicise its message.
Visit TheRedCard.org and StopHateUK.org
Write To Your Local MP
You can contact your MP when you, or people living in your area, are affected by decisions made by the UK Parliament or by the government, including the ways in which it currently tackles discrimination. You can write to ask important questions, such as what the government is planning to do in terms of hate crime legislation and improve diversity in parliament – there doesn't have to be a specific issue which motivates you to write. You can use your postcode or a place name to find out the name of your MP and how to contact them here.
Educate Yourself
There are now several ground-breaking non-fiction volumes and novels addressing the issue of race and racism across the world. 
Read, Watch & Use These Resources
Talk To Your Children
If you're struggling to know how to talk to children constructively about the issue of racism, and without fear, @theconciouskid has made it their mission to educate parents. From helpful books, to important development in local and global news, it'll help you stay up to date with all the most relevant information to encourage conversation at home. 
And Finally…
The success of the anti-racism movement will demand years of work – from all corners of society. But together, even with these small steps, we can hopefully ignite change for future generations. When it comes to tackling white privilege, it is imperative to constantly check your behaviour and that of your friends and family, even if it feels uncomfortable. We can all read more, listen more and do our best to support. So start now. 
DISCLAIMER: We endeavour to always credit the correct original source of every image we use. If you think a credit may be incorrect, please contact us at info@sheerluxe.com.