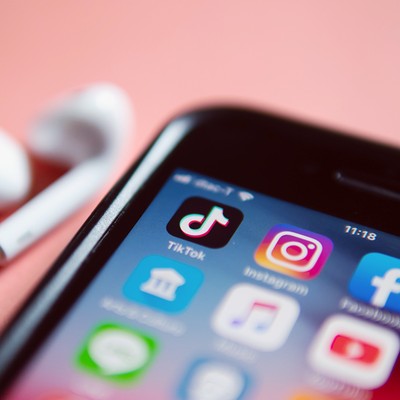 Instagram Reels: Everything You Need To Know

Over the past year, Tik Tok has taken the social media world by storm ­– so much so that President Trump has urged a break-up of the Chinese mega-giant if it is to continue to be allowed to operate in the US. It's little surprise, then, that Instagram (which has more than a billion users of its own) has responded by launching its own video clip sharing tool. Intrigued? Here's what you need to know about Instagram Reels, from how it works to the different ways to use it…

A new way to create and watch short entertaining videos, Instagram Reels (it takes its name from movie camera reels) allows you to create fun videos to share with your followers or anyone who visits your profile. A simple way to record and edit 15-second multi-clip videos with audio, special effects, Instagram has even designed a new range of creative tools exclusively for use on its platform. Much like Stories, you can share Reels with your followers, or, if you have a public account, make them available to the wider community. That way, anyone can find your clips through the Explore function, offering the chance for more follows and the opportunity to build a bigger audience. 
Here's what you need to know to get started…
HOW TO CREATE REELS
Once you've clicked on your Instagram camera, you'll see an option entitled 'Reels' at the bottom, as well as a variety of new editing tools on the left hand side of the screen to help you create and zhoosh up your clip. These include…
1. Audio
Eliminating problems around copyright, you can now search for a song from the Instagram music library or use your own original audio. Just be aware: when you share a Reel with original audio, your audio will be attributed to you, but if you have a public account, people can create Reels with your audio by selecting "Use Audio" from your clip.
2. AR Effects
There are hundreds of effects to choose from in the Instagram Reels effect gallery, which has been created in collaboration with both the social media head execs and creators from all over the world.
3. Timer and Countdown
If you've dabbled in Tik Tok, or are just a fan of the platform, you'll know most of its content creators record their clips hand free. To help you do the same on Reels, set the timer. Once you press record, you'll see a 3-2-1 countdown, before the recording begins. You can also select an amount of time you'd like the clip to run to, so you'll know when or if you're running over. 
4. Align
If one 15-second clip just isn't enough, there is a way to create a longer video – much like you would on Stories. Use the align function – sometimes referred to as the Ghost tool – to line up objects from your previous clip before recording your next, to help create a seamless edit. It's particularly useful for outfit changes or adding new people into your clips. 
5. Speed
Consider this the ultimate special effect. Choose to speed up or slow down part of the video or the audio you've selected – either to help you stay on a beat (for those uber-popular dance routine clips) or for slow-motion videos.
 
What To Remember…
Reels can be recorded in a series of clips (one at a time like Stories), or all at once. You can also use video uploads from your photo gallery. As you would with Stories, record the first clip by pressing and holding the capture button (you'll see a progress indicator at the top of the screen as you record) and let it go to end it. If you're not ready to post, you can save clips for further editing later on.
HOW TO SHARE REELS
Where Reels differs from the already hugely successful Stories function is that you can now share clips with your followers or be discovered by the wider Instagram community via Explore. We don't know about you, but the Explore function is where we find most of our daily inspiration – so this an exciting development. 
1. How To Share If You Have A Public Account…
Either share your Reel to a dedicated space in Explore, where it has the chance to be seen and discovered by the wider Instagram community, or share with your followers by posting it to your Feed. Just remember, posting it to your Feed doesn't keep it private with a public account. In fact, when you share Reels featuring certain songs, hashtags or effects, the clip may well appear on dedicated pages when someone clicks on that song or hashtag. If your Reel is featured in Explore, you'll also receive a notification.
2. How To Share If You Have A Private Account…
If you're concerned about using the new function, but still maintaining privacy, rest assured that Reels follows the way you've already set your privacy settings on Instagram. With a private account, sharing a Reel to your Feed means only your followers can see it. People will not be able to use original audio from your Reels, nor can they share them with other people who don't already follow you.
General How-Tos…
Once your reel is ready, move to the share screen. Here you can save a draft of your reel, change the cover image, add a caption and hashtags, or tag your friends. After it's out there, it will live on a separate Reels tab on your profile – so as not to clash with Stories – where people can find all the Reels you've shared. If you also share to your Feed, the clip will also appear on your main profile grid, though there's always the option to remove it. Don't worry – Stories won't become obsolete as part of this change. Regardless of whether you have a public or private account, you can also share your Reel to your Story, close friends, or via direct message. If you choose to do this, just remember your Reel will behave like a regular Story — it will not be shared in Explore, nor will it appear on your profile. Just like a Story, it will also disappear after 24 hours. It's not a two-way street either – Instagram won't let you re-upload Stories to Reels, in order to keep the content purely entertaining and different.
HOW TO WATCH REELS
Now for the fun part. If Tik Tok had anything to lord over Instagram, it was how utterly addictive watching these clips really is. Not only that, the random selections on Tik Tok allows users to discover creators they might not ordinarily have found. If you're keen to find new people to follow, Reels in Explore showcases the best of what's trending. Here, you'll discover a broad selection of Reels in a vertical feed which has been customised just for you, based on your activity. You'll also see some Reels with a 'Featured' label. Featured Reels are a selection of public account Reels chosen by the Instagram algorithm to help you discover new and original content.
Time For Some Quickfire FAQs…
Will it be available on both iOS and Android? Yes, Reels will be available for both. 
Can you cross-post to Facebook? For now, you won't be able to share your Reels to Facebook.
Can you add links to Reels? No, you can't add links to Reels.
Will interactive content work? Unlike Stories, you won't be able to use interactive tools – like polls or Q&As – in Reels.
What information can you see about my Reels? You will be able to see how many views and comments your Reel receives.
How do you report Reels? You'll be able to report a Reel just like any other content on Instagram.
Can Reels be Boosted or Promoted? No, not just yet. 
  
For more information on Reels, visit the Instagram info page.
DISCLAIMER: We endeavour to always credit the correct original source of every image we use. If you think a credit may be incorrect, please contact us at info@sheerluxe.com.