In The Know: Cool Things For Parents & Kids

With the long festive break here at last, we've rounded up some of the best finds for parents, guaranteed to keep the kids busy and you on the right side of sane this month – from elves on the London Eye through to a new electric scooter for kids…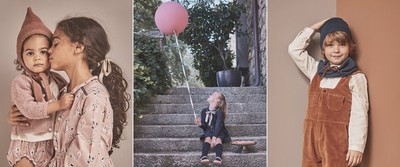 Bonnet à Pompon
Spain-based children's fashion brand Bonnet à Pompon say its motto is to "pay tribute to children and their style, their expressiveness and their innate authenticity". The result is a sweet, relaxed and attractive style which melds attention to detail with comfort – all garments are made using 100% natural materials such as cashmere, linen and cotton. Designers work with original fabrics as well as unique prints from Italy, France and other European countries to create a bohemian look and feel. We're a big fan of the brand's current taupe coat for boys and girls. We'd even wear it ourselves.
 
Visit BonnetAPompon.com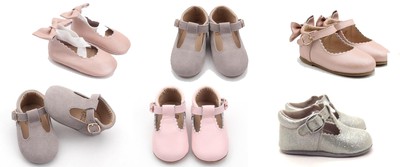 Bohemia's Closet
Bohemia's Closet offers style-conscious, quality leather footwear for babies and children. Styles include both soft and hard soles, and there are shoes for every occasion. The British brand crafts perfect pairs of party shoes – great for this time of year – inspired by a fusion of bohemian, vintage and traditional British style. We really like the 'Mama & Babe' twinning collection, which offers matchy-matchy footwear for babies, toddlers and adults.
 
Visit BohemiasCloset.co.uk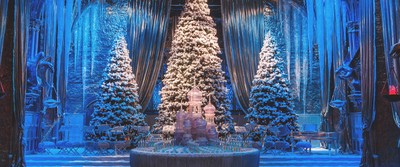 Hogwarts In The Snow
Experience Christmas in the Wizarding World of Harry Potter and discover how film-makers created fire, ice and snow that never melts as the Studio Tour undergoes a magical makeover for Hogwarts in the Snow. The festive transformation begins in the Great Hall, where the stage will be decorated as it was for the iconic Yule Ball. Throughout the experience, many of the iconic sets will receive a festive makeover and the Hogwarts castle model will be transformed with a layer of filmmaking snow. Magic.
 
Visit WBStudioTour.co.uk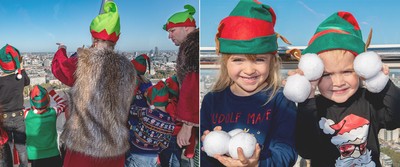 'Elves Eye View' at the London Eye
The London Eye 'Elves Eye View' is calling young recruits to help Tinsel McJingle, Santa's chief London navigator, and Snowdrop as they become honouree elves this Christmas. For just £10 more than a standard ticket, guests will enjoy a welcome in Santa's Grotto; fast-track entry onto the London Eye; and learn how to be an elf and help Santa fly over the skyline. All kids will receive an elf hat and certificate to celebrate their experience and status as a qualified elf. Great for those days between Christmas and New Year.
 
Visit LondonEye.com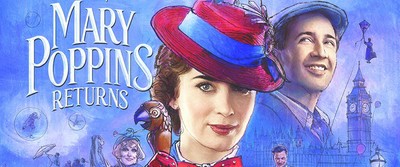 Mary Poppins Returns
Nearly three decades after her first visit to London, the enigmatic Mary Poppins (Emily Blunt) soars back into the capital to look after the Banks children in their time of need. The now grown-up Jane (Emily Mortimer) and Michael Banks (Ben Whishaw) are living in the same house on Cherry Tree Lane, along with Michael's three children and their housekeeper Ellen (Julie Walters). The family are in danger of losing their home and Michael is struggling after a personal loss, but the practically perfect nanny returns just in time to rekindle the fun and wonder missing from their lives – with a little help from street lamplighter Jack (Lin-Manuel Miranda) and her eccentric cousin Topsy (Meryl Streep).
 
Visit Disney.co.uk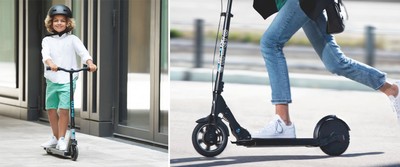 Micro Scooter Sparrow
Micro Scooter has launched its first-ever electric scooter for kids, the Micro Sparrow. Designed as a hybrid scooter (meaning the scooter can move either with the electrical motor or with conventional push power) the toy has been thoughtfully designed for children: the maximum speed is 9mph, the lithium ion battery has a four-mile range, and there's a tough brake. Robustly engineered to ensure your child is safe and protected while riding, we predict the Micro Sparrow will be a hit on Christmas lists this year.
 
Visit Micro-Scooters.co.uk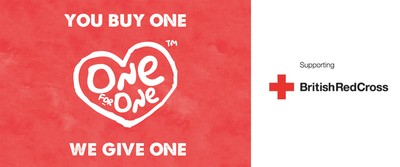 My Little Piccolo
Piccolo's One for One campaign returns to help refugees and their children this winter. Last year 15,000 refugees and asylum seekers experienced destitution, including pregnant women and new mothers. Throughout the whole of December, Piccolo will be donating one infant meal for every Piccolo product bought in Tesco stores nationwide, to support the work that the British Red Cross does across the UK to support destitute refugee families. It's easy to get involved – all you need to do is pick up a Piccolo pouch, pot or pack in any Tesco store nationwide and the brand will donate at least one meal to a family in need as a result. 
 
Visit MyLittlePiccolo.com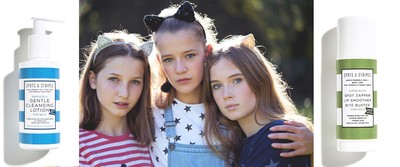 Spots & Stripes
Spots & Stripes was created by a mother of tweens with some serious experience in the beauty business. The result is formulas that are gentle – because young skin needs that – but full of clever ingredients that will do great things to your kids' skin and hair. The company addresses the specific needs of tween/young teen skin and hair: shampoos that will deal with greasy roots, washes for when they get sweaty, a spot zapper for the odd breakout and – coming soon – a completely natural deodorant. Another bonus for tweens? The packaging is fun and will look cool on their bathroom shelves.
 
Visit Spots-And-Stripes.com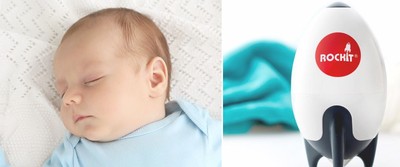 The Rockit Rocker
Does your little one wake up as soon as the buggy stops moving? The Rockit Rocker will keep rocking so you don't have to. Created to help parents on the go, this handy must-have accessory keeps babies moving and snoozing. Simply attach to your pram or pushchair with its universal bracket, push the button and adjust the speed to gently rock your baby, just like you would. The motor is so quiet it won't disturb your baby, and it comes with a 60-hour battery life.
 
Visit RockitRocker.com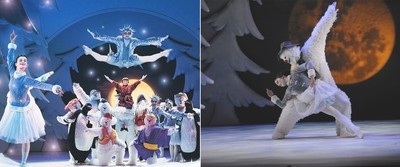 The Snowman
Twinkling with festive spirit, The Snowman has returned for a record-breaking 21st year. Based on the book by Raymond Briggs, this performance has transported a generation of children and their families into the wintery world of a boy and his magical snowman. With music and lyrics by Howard Blake, including the classic 'Walking in the Air', The Snowman is a heart-warming mix of dance, spectacle, storytelling, splendid sets and music performed by a live orchestra. Don't forget the tissues.
Visit PeacockTheatre.com
 
DISCLAIMER: We endeavour to always credit the correct original source of every image we use. If you think a credit may be incorrect, please contact us at info@sheerluxe.com.