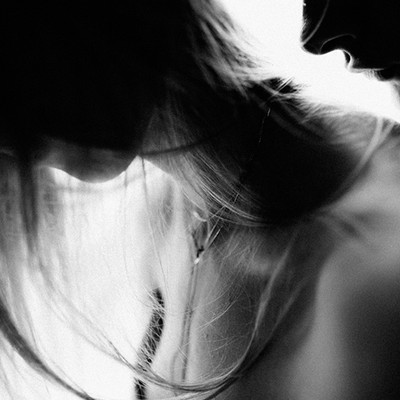 8 Ways To Spice Up Your Sex Life

Sexual pleasure is a sure-fire way to reduce stress levels, boost mood and improve sleep. So why not embrace the opportunity? We sat down with Cecile Gasnault, creator of Vulva Talks and Smile Makers – from fantasies to toys, here's what she had to say…

MIX UP YOUR ROUTINE
"Our whole routine has suddenly been disrupted, so embrace this opportunity to explore new ways and times to have sex," says Cecile. "Now that you don't have to wait until the evening to see your partner, why not replace your morning coffee break with a more sensual option? It's all too easy to fall into a routine when it comes to sex, so use this time as an opportunity to break the mould. While it may feel intimidating to initiate daytime sex if this isn't something you usually do, taking the first step will make you feel empowered with your sexuality, and this is something we can all benefit from doing."
ENACT YOUR FANTASIES
"One of the most popular fantasies is sex in the office," Cecile says. "Considering your partner is suddenly your new co-worker, now's the perfect time to make this happen." Take advantage of your new home office to create an intimate, exciting area for you and your partner, or consider having sex somewhere in your house you haven't before. "Trying something new when it comes to sex will create a real buzz, whether it's a different time of the day, a new place or a new sex toy."
SET THE MOOD
"It's totally normal to experience a lower sex drive at this stressful time, so don't beat yourself up too much if you're not in the mood," Cecile advises. Take the time to switch off at the end of the day, she says, and you're on the right path. "It's tricky to have good-quality sex when your mind is distracted by non sex-related matters, so make an effort to switch the news and emails off in the evening. Try to check-in with your partner, asking them how their day was and how they're feeling. Consider a date night – schedule drinks and a nice dinner or recreate a spa in your bathroom." Consider giving each other a massage, a great way to boost hormones like oxytocin, which heightens feel-good sensations. 
GIVE YOUR BRAIN SOME TLC
As Cecile explains, your brain is your most powerful sex organ. It's the centre of all your emotions and thoughts, and responsible for a complex network of nerves, hormones and other chemicals responsible for sexual desire and response. For example, the brain transmits signals that start a cascade of reactions leading to genital arousal. "Taking care of your body and your appearance is a guaranteed libido booster. Whether it's doing some yoga to reconnect with your body or writing down memories from great sex you've had with your partner, taking the time to feel sensual is guaranteed to get you in the mood," she says.
TRY SEX TOYS
Incorporating sex toys into your relationship can be a great way to heighten sensation and bring yourself to orgasm via clitoral stimulation, says Cecile. Not sure where to start? Try to include your other half as much as possible – once they see how intensely you can orgasm from the vibrations of a toy and they feel like they're part of it, there'll be no looking back. "Make sure this is a shared initiative and part of your sex life as a couple," Cecile advises. "Just be sure to get acquainted with your new toy before giving it a go – it can be a real buzz-kill having to look for a battery in the middle of sex."
EXPLORE YOUR EROGENOUS ZONES
As Cecile explains, erogenous zones are areas of the body with heightened sensitivity – think your lips, nipples, nape of your neck, inner thighs and genitals. "When an erogenous zone is stimulated, impulses are sent via nerves to the brain's cortex and other areas of the brain responsible for sexual pleasure. Exploring your erogenous zones is a great way to broaden your experience of physical and sexual pleasure; you can learn new ways to feel pleasure and connect to your partner's body."
EMBRACE PREGNANCY SEX
"If you're self-isolating due to pregnancy, my top tip for better sex would be to get some lube. Hormonal changes can take their toll on the vagina's natural lubrication, so use body-safe lubricant to alleviate any discomfort," Cecile recommends. "If you are pregnant, spooning is a good position to consider for penetrative sex – it's comfortable for the expecting mother and enables easy access to the clitoris. Doggy is also great as it means your tummy isn't in the way," she says.
READ EROTICA
"Trying new pleasure techniques, like reading erotic stories, is an opportunity to connect with your partner, open the discussion about your fantasies and discover something about your sensuality too," Cecile says. Science agrees – studies have shown reading erotica can have serious mental health benefits, shifting your stress or anxiety into positive emotions. Check out Vulva Talks' erotica collection here.
 Shop our picks for sexual pleasure below...
DISCLAIMER: We endeavour to always credit the correct original source of every image we use. If you think a credit may be incorrect, please contact us at info@sheerluxe.com.