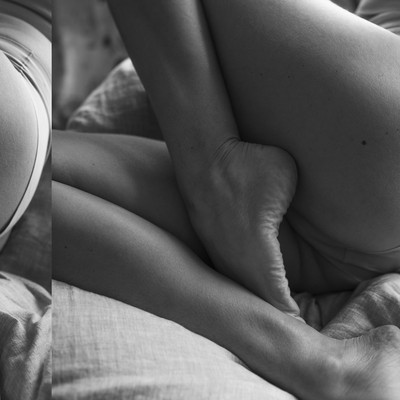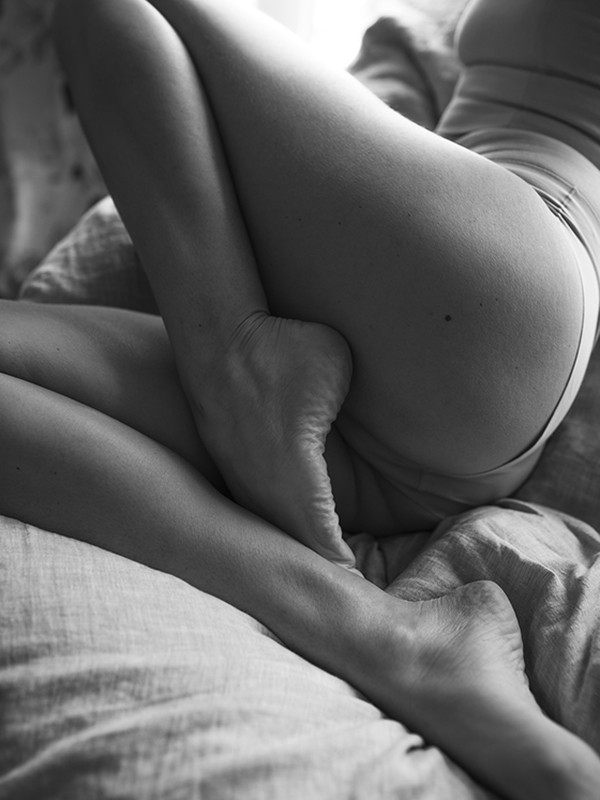 A Female Porn Director Shares Her Best Sex Tips

Anna Richards is the founder of ethical porn platform FrolicMe, which portrays sex in a positive, female-focused light. Believing we're all capable of having great sex, she says the secret is losing your inhibitions and getting comfortable with what turns you on. From the importance of switching up your stimuli to why dropping expectations in the bedroom can be liberating, here are her tips…

By Tor West
Enjoy It
"Sex is supposed to be fun, and feel good, but in a long-term relationship it can be easy to forget who we are having sex for. This means we don't stop to look at what sort of sex we enjoy. Remember, we aren't having sex for anyone else. Too often, we are overly focused on the man's experience, convinced we need to affirm to him that we are 'good in bed' by bringing him to orgasm. However, for sex to be great, we need to have sex for ourselves. Plus, there's no more of a turn-on for a man than being in the presence of a woman losing herself to her own pleasure."
Keep The Brain Stimulated
"The brain is our biggest sexual organ, and it needs stimulating to have great sex. In a long-term relationship, it can be easy to slip into maintenance sex to get the job done, but to keep it fresh, you need to change the dynamic. Taking sex out of the bedroom is a good start or try having sex at a different time of the day, like before dinner, so you can relish in the afterglow together earlier in the evening. It's okay to need to work at reviving your libido as it can be a struggle to put yourself in the mood. Turning to sex-positive ethical erotica sites like FrolicMe or engaging in erotic stories is a great way to stimulate your desire by liberating your erotic imagination."
Create Your Own Pleasure
"Just because you're single doesn't mean you can't revel in the sexual highs and pleasures of sex. Being single is a great time to explore your own body and learn what it is you enjoy and desire. By exploring your own body through solo masturbation, you will learn so much more about what turns you on for when you are in a partnered relationship. We don't always know what we like until we give it a try. Get involved with a clitoral stimulator – the choice has never been better, and they can help you reach orgasm. Watch masturbation erotica and learn new techniques – you can even film yourself talking to your phone as you enjoy some solo time. Explain how you feel and what's turning you on as your body responds to your touch. If you're in a relationship, you can even send it to your partner – it can feel mind-blowing to know you are thinking of them as you pleasure yourself, as well as being watched."
If you're confident in bed KNOWING WHAT YOU WANT, that's a HUGE TURN-ON for your partner.
Talk About It
"Sex is about pleasure and connection with yourself and your partner. It's important to communicate and be open with your partner about what you enjoy and what you want. Help each other achieve this desired satisfaction – if it's reaching an orgasm, talk about what would help and how you can achieve it together. Perhaps you need to incorporate some toys and accessories into your play to help with more sexual stimulus. Take time to explore what you enjoy and let your lover know. If you're confident in bed knowing what you want, that's a huge turn-on for your partner."
Experiment With Joint Masturbation
"It's a very sexy way to quickly understand and learn how and where your partner stimulates themselves, and what it is they enjoy to reach climax. You can then apply these techniques during partner play in the knowledge of how much it turns them on. Plus, it increases the excitement to know you're being watched. It can feel great to let your partner hold a toy on you as you masturbate. You can tell and guide them to what you like and where you like it."
Listen To Audio Porn
"Explore stimulating and arousing your mind by tapping into audio porn, which will fuel your mind with erotic thoughts – you'll be surprised at how quickly you will feel aroused. Audio porn allows the listener to feel part of a shared fantasy, setting the scene as you may wish to imagine it, creating your personal erotic porn of choice to stimulate pleasure."
Get Spooning
"Spooning is a classic and simple sex position that's great for when you're feeling lazy but crave intimacy. The partner behind you can penetrate you deeply while reaching around and holding you in their arms or touching your genitals and nipples. It's a great position for new parents who may barely have the energy to move at the end of the day but still want to feel intimate. To level up, try going side by side, which is like spooning. Both lie on your sides but facing each other – the partner being penetrated will wrap their legs above the other partner's legs to create room for them both and allow deeper penetration. This can feel intimate as you can look into each other's eyes."
Penetrative sex SHOULDN'T ALWAYS BE THE FOCUS – sex is about pleasure, which can take many forms.
Go Slow
"If you struggle to have an orgasm during sex, you're not alone. Don't forget that less than 25% of women are capable of achieving orgasm through penetration alone and, as clitoris owners, we rely on additional sensations to help us achieve climax. Take the foot off the expectation pedal when it comes to climax, too, as the expectation of an orgasm can put pressure on and hinder your chances. Don't forget that your partner could be the one to blame – not you. Perhaps they aren't stimulating you in the right way. Remember you are responsible for your own orgasm, so communication on what you enjoy is important. Take it slow, play and arouse your body, and know that orgasms aren't based on the clock. Taking your time doesn't mean you've missed your chance. Being more mindful of the moment and letting your mind loose can be a great turn-on."
Be Intimate
"Don't think sex is all about penetration. Penetrative sex shouldn't always be the focus – sex is all about pleasure, which can take many forms. Be creative and look at how you can be intimate with each other. Sex accessories can turn up the dynamic when it comes to sexy fun – blindfolds are good for kinky play while a bullet vibrator can help you achieve incredible orgasms. We still have expectations of sex where penetration is seen as the end of the game with a male ejaculating, and this needs to change. Bodies, pleasure and sexuality need to be equally discussed and normalised."
Give Erotica A Chance
"Porn gives us the opportunity to expand our ideas, experiment and fantasise, and can inspire us to new forms of play. The problem is, mainstream porn is made for men. Woman-made and woman-centred ethical sites like FrolicMe can be a good place to start, allowing you to feel comfortable and safe. However, make sure you are not rushing into watching porn together until you are able to communicate your sexual needs. Certainly, you can't get to watching threesomes and consensual BDSM if you are struggling to convey what turns you on. Be clear why you are wanting to share watching some porn with your partner and how you feel it might help with your own adventures. This will also help guide you to what sort of erotic films you should be viewing. Don't try to be too ambitious in your viewing and build up your preferences through experience. Chat about what turns you on and what you would like to see but also what you wouldn't."
Don't Overthink It
"Sometimes we feel sex is a much bigger issue than it really is. Sex is a part of our life, not our whole life. Rather than thinking of sex, think of it as pleasure and explore what you enjoy and what gets you off. This will help to remove the noise around sex and enable you to focus on yourself, exploring your body and revelling in the euphoria it can offer you. You don't need someone else to help you evolve sexually – you can work on your own sexual evolution, so that when you have a partner, you can teach them exactly how to please you."
Visit FrolicMe.com
DISCLAIMER: We endeavour to always credit the correct original source of every image we use. If you think a credit may be incorrect, please contact us at info@sheerluxe.com.