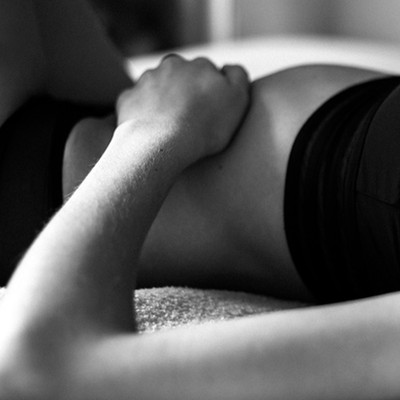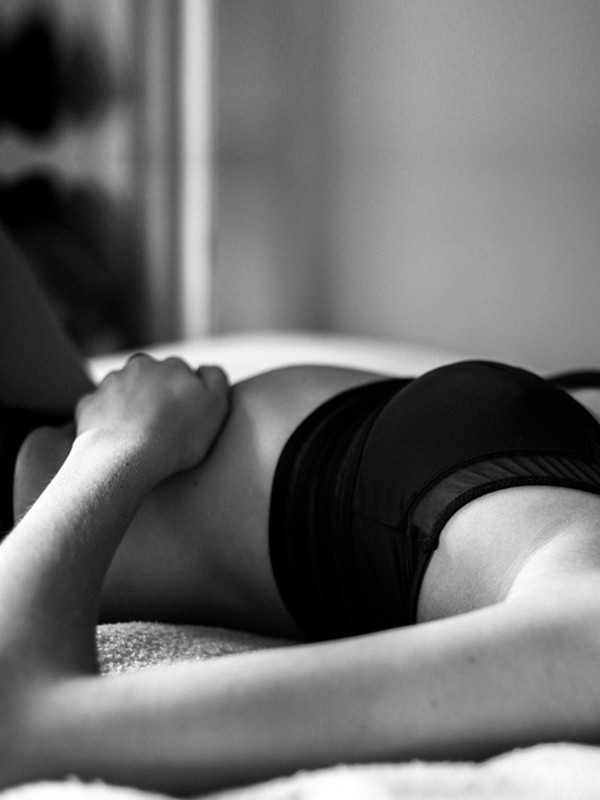 A Sex Expert's Guide To The Best Bullet Vibrators & How To Use One

Bullet vibrators are some of the most popular sex toys on the market for a reason – palm-sized and simple to use, they offer effective and intense pleasure. We went to four sex experts to find out how to get the most out of yours – plus, they gave us their tried-and-tested favourites…

By Tor West
All products on this page have been selected by our editorial team, however we may make commission on some products.
Give Them A Go – Even If You're A Beginner
"Everyone should have a mini vibrator in their sex toy collection. If you're new to solo play and sex toys, a bullet is a great place to start. Be sure to use lots of lube and start slowly. Take your time to run the toy over the labia and mons pubis, getting used to the sensation – once you feel aroused and ready, try it on your clitoris. Always listen to your body and, if something doesn't feel right, experiment with something else. It's about finding what works for you – we're all different." – Gigi Engle, certified sex educator at SexToys.co.uk
Use It For Targeted External Stimulation
"A bullet vibrator usually has a rounded or tapered tip and can often have a metallic or silicone finish. Bullets differ from conventional penetrative vibrators in that they're small, simple to work and used for external play – think extra stimulation with pinpoint accuracy to the clitoris, nipples, perineum or penis. Remember, almost 80% of women need some form of clitoral stimulation to reach orgasm, and a bullet can help you get there. These pocket-sized toys are discreet and can take your sex life from beginner level to pro." – Debbie Bere, sex expert at So Divine
"Often battery operated – although they can be rechargeable, too – bullets offer simplicity of use through minimal settings. They are small enough to provide pulsating vibration directly onto your clitoris through varying patterns and intensities, but they can also be used on any external erogenous zones. Explore using them on areas such as your nipples, or the top of your inner thighs. This powerful little vibe can send intense sensations over other parts of your body, too. You can use them to build up the pleasure before focusing specifically on your clitoris by tracing over your vulva with the tip or using the side horizontally for a broader area of stimulation." – Anna Richards, founder of FrolicMe
Find The Right One For You
"It's worth doing your research when buying a bullet. Some entry-level bullets have less functionality with just an on-off switch and one speed, but can still offer a strong vibration. Mid-range bullets offer a variety of speeds and functions to tailor to your preferences. Most bullets are a similar size but might be slightly different to look at in a range of materials, and will differ in their noise and strength. It's a personal choice of whether you prefer a gentle, pulsing rumble where you can then level up the intensity, or if you prefer having strong vibrations that offer alternating patterns." – Anna 
Here, the experts share their dos and don'ts for getting the most out of your bullet vibrator…
Go Slow
"Some bullets can have up to ten settings, as well as a variety of speeds and patterns. It's okay if you don't find yourself jumping to orgasm immediately. Take the time to familiarise yourself with the settings. Start with the gentlest setting and build up – some people like vibrations that are constant, while others enjoy vibrations with a pattern. You'll soon find your favourite – or two or three used together to build up to your climax." – Debbie 
Keep An Open Mind
"What makes bullets unique is that they aren't penis or phallic-like in any way, so they don't come off as aggressive. When you're new to sex toys, this can be a big selling point." – Gigi 
Try It After A Shower
"Try using your bullet straight out of the shower – lay a towel down on your bed and, while your body is still wet, take your time to trace over it with the bullet, circling your nipples, moving down to the clitoris. As your body is warm from the shower, blood flow and sensitivity will be heightened." – Debbie 
Incorporate Them Into Partnered Play
"Toys are a fun way to level up partnered play, and bullets make it easy. They're compact and simple to use in the heat of the moment. Bullets aren't just for vulvas – when giving a blow job, place some lube on the tip of the bullet and place on their perineum (just behind the balls). Push gently up to massage the spot. You can also use the bullet for you in a position where your clitoris is neglected, such as doggy or spooning. Get your partner to reach around and hold the bullet on your clitoris." – Debbie
Your Research
"Think quality over price tag when it comes to sex toys. I'm a fan of Lelo and iVibe – they're the VIPs in the pleasure world and worth the investment." – Dani Daniels, adult film star
Get Creative
"If you find pleasure in warm water, consider finding a bullet that's water resistant, so you can use it in the shower or bath. This will add an unexpected dimension to that candlelit bath for one or hot steamy shower sex. Most bullets are water resistant, and some are even fully waterproof." – Debbie  
Enjoy It
"No one understands your body and preferences better than you do, and a bullet can help you make new discoveries about your body. Consider a bullet your pleasure rocket, ready to launch you into orbit at a moment's notice. Plus, an orgasm releases endorphins – your body's feel-good hormone – which can relieve stress." – Dani 
Forgo Lube
"Lube isn't just for penetration – it can help with comfort and sensitivity. Having to use lube doesn't mean you're not enjoying yourself – vaginal wetness is down to hormones rather than how turned on you are. Try gently applying lube to the clitoris, labia and vulva, each of which can offer different sensations. Take your bullet and focus on each side of the vulva, inner and outer labia, and the clitoris. Use the whole length of the bullet by holding it on its side, not just pointing down. Discover where and what feels good." – Debbie
Forget To Use Your Imagination
"A bullet isn't just for a beginner. They can be used in all kinds of fun and erotic play. Try using it for edging, wherein you bring yourself to the point of almost-orgasm, only to stop and simmer down before beginning again. There are no limits to a bullet if you use your imagination." – Gigi 
Use Them For Anal Play
"It's important to remember bullet vibes aren't suitable for anal penetration. Anal toys should be specifically designed for such and always have a flared base." – Debbie 
Fixate On Orgasm
"Masturbation is important for both your body and sexual confidence. It also helps you understand your body and what you like and don't like. When using your toy, try to remove an orgasm from the agenda. By taking the goal away from orgasm, we focus on pleasure and what feels good, and our likes and dislikes. Once you understand and communicate these, you'll be on a pleasure journey with your new toy and orgasms will follow." – Debbie  
For more from the experts, visit FrolicMe.com, DaniDaniels.com, So-Divine.com & SexToys.co.uk
DISCLAIMER: We endeavour to always credit the correct original source of every image we use. If you think a credit may be incorrect, please contact us at info@sheerluxe.com.