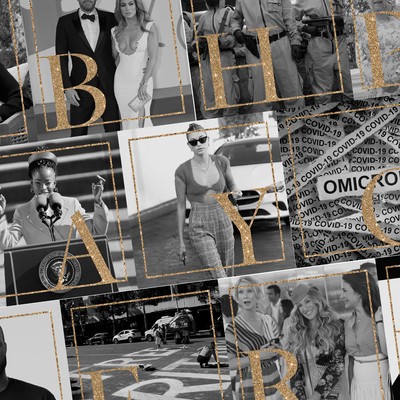 The SheerLuxe A-Z Of 2021

It might feel like 2021 is going to be remembered for one thing only. But beyond the vaccines and the face masks, there are other people and events that have shaped the last 12 months in different ways. Here's our A-Z of the year.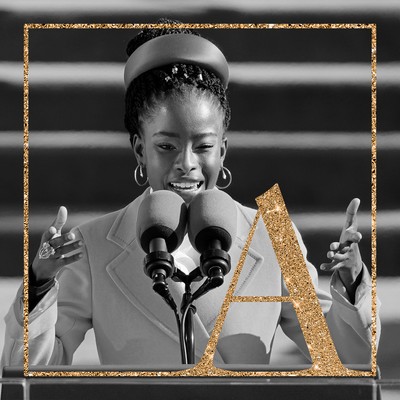 PATRICK SEMANSKY/AP/SHUTTERSTOCK
Amanda Gorman
Her rousing poem at the inauguration of President Biden in January stunned viewers around the world. In a canary yellow coat and bright red Prada headband, Amanda firmly put herself on the map – winning a legion of fans in the process, including A-listers like Oprah Winfrey.
Bennifer
Having ended her engagement to long-time love Alex Rodriguez earlier this year, Jennifer Lopez went on to rekindle her romance with former fiancé Ben Affleck this summer. Back in 2004, the couple were affectionately known as 'Bennifer' – could they finally make it down the aisle in 2022?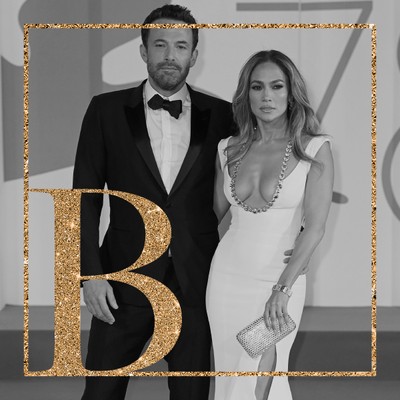 DAVID FISHER/SHUTTERSTOCK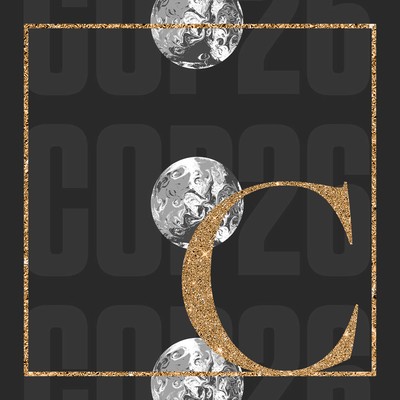 COP26
The climate crisis is never far from anyone's mind these days, but this year the largest summit ever held on the issue took place in Glasgow. Although the final deal was less than inspiring, it was a poignant reminder that we all have our part to play when it comes to saving the planet.
Daniel Lee
The fashion world was left reeling after hearing Bottega Veneta's ingenue English creative director was leaving the house, having just turned its fortunes around in the last couple of years. Rumours persist about the circumstances surrounding Lee's departure, although Kering (the group that owns Bottega Veneta) insists it was a 'joint decision'.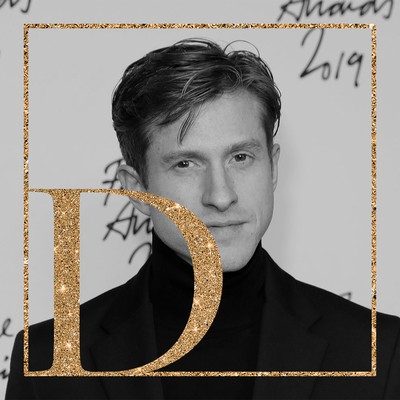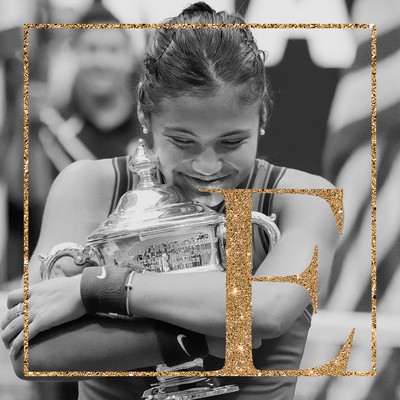 COREY SIPKIN/UPI/SHUTTERSTOCK
Emma Raducanu
The newly crowned Sports Personality of the Year, teenager Emma Raducanu stunned the nation when she took home the crown in Flushing Meadows at this year's US Open tennis championship. Having watched her reach the fourth round of Wimbledon in the summer, we knew she was special – but no one could claim they saw her winning her first Grand Slam barely two months later.
#FreeBritney
In 2008, Britney Spears was involuntarily placed on a three-day psychiatric hold – twice. After the second time, her father Jamie filed a petition to institute a temporary conservatorship, which was made permanent that same year – giving him full control over her finances, her movement and even her reproductive decisions. More than a decade later, her fans mobilised to help her end the conservatorship and take back her life – something she achieved on 12th November.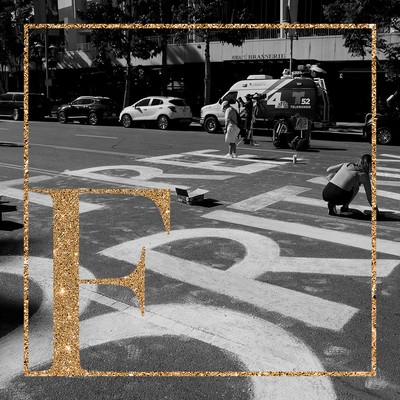 CAROLINE BREHMAN/EPA-EFE/SHUTTERSTOCK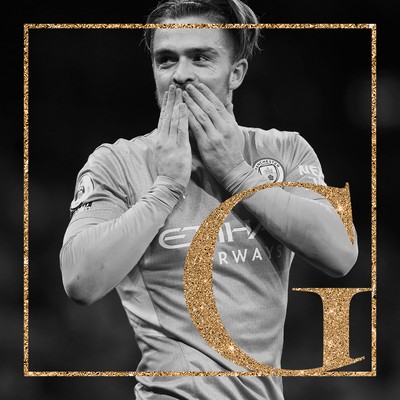 Grealish 
This summer was all about the Euros – after a year's delay thanks to you know what. England made the final, and no player received more adoration than Jack Grealish. In fact, his calves (shapely as they are) even have their own Instagram account.
HoYeon Jung
One of the breakout actresses from this year's much-hyped Squid Game on Netflix, 27-year-old Jung HoYeon Jung has taken the film and fashion worlds by storm – proven by the fact her Instagram following rose 56-fold in just two months. Expect to see her everywhere in 2022.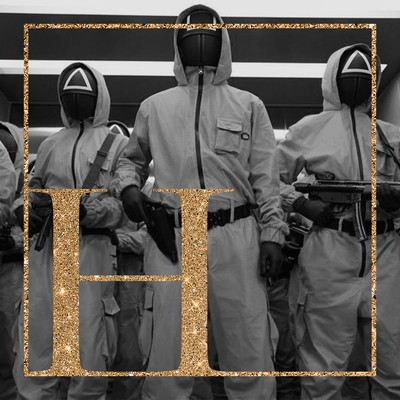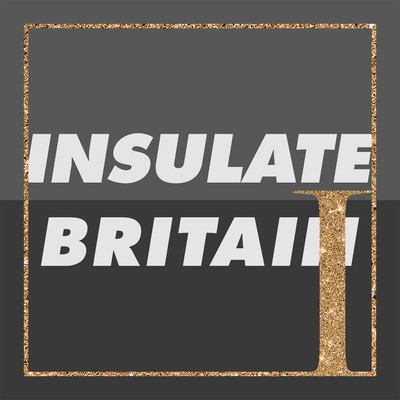 Insulate Britain
Taking the climate crisis into their own hands, members of the Insulate Britain organisation made it their mission to cause as much disruption and raise as much awareness by obstructing traffic in busy parts of the capital and on major motorways this autumn. The government responded by handing out jail time and suspended sentences.
Jerry cans
The fuel crisis might seem like a distant memory now, but rising petrol prices are a constant reminder of the mile-long queues and short tempers caused by supposed fuel shortages back in September. The low point had to be witnessing people filling up multiple jerry cans on petrol forecourts to hoard the stuff at home. Madness.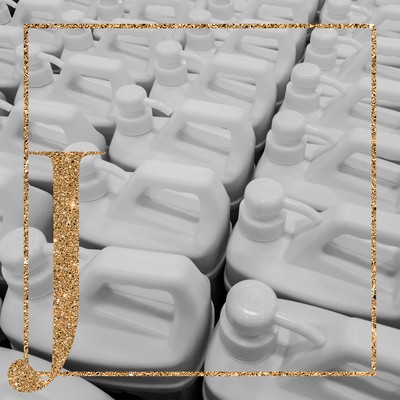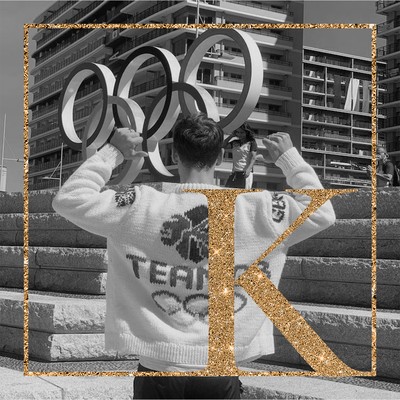 Knitting
Photographs of Tom Daley knitting a sweater between competitions at the Tokyo Olympics sparked renewed interest in the retro hobby this year. Having picked up the habit in lockdown, newly minted gold medallist Tom later auctioned off his final creation to raise money for The Brain Tumour Charity, in honour of his late dad.
Lilibet Diana
While Meghan Markle and Prince Harry's Oprah interview was arguably one of the television moments of the year, it was their decision to name their second child using the Queen's childhood nickname which sparked further controversy in early June. Nearly six months on, the world got their first glimpse of the Duke and Duchess of Sussex's baby daughter on the duo's official Christmas card.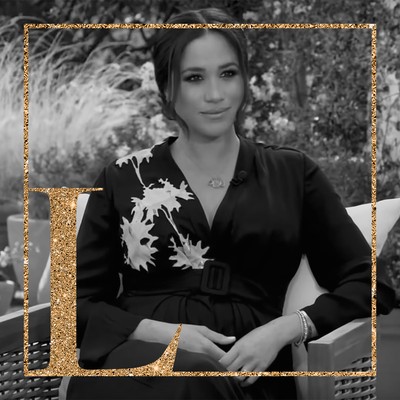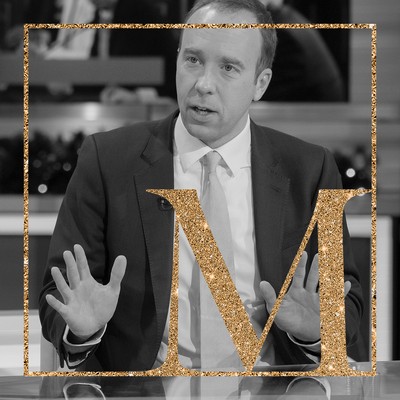 KEN MCKAY/ITV/SHUTTERSTOCK
Matt Hancock
It was a real toss up as to who should take home the crown for political gaff of the year, but we couldn't let Matt Hancock's shocking summertime affair with his close aide Gina Coladangelo go. The duo were caught kissing on CCTV in Whitehall in a breach of social distancing rules. 
No Time To Die
Daniel Craig's final outing as 007 FINALLY hit screens in October, after a tedious year-and-a-half wait. There's no answer yet on who will take over as the next Bond, but if you've seen the film, you'll no doubt be left wondering just how Barbara Broccoli and her team plan to pull it off.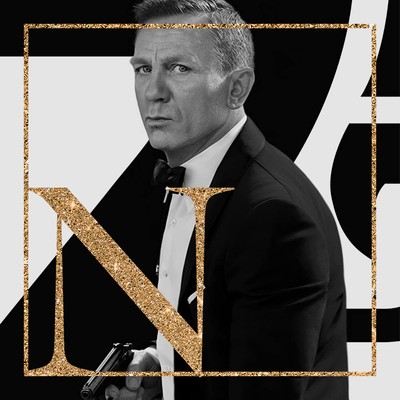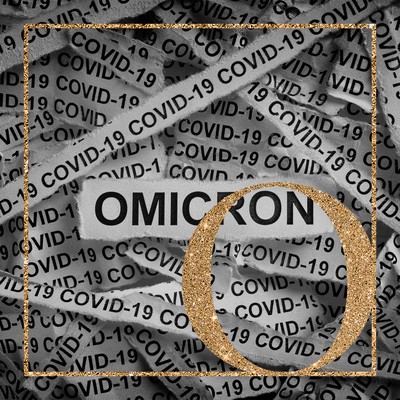 Omicron 
Just in time for Christmas, the Covid-19 virus dealt the world another blow by mutating into the most infectious variant yet . Discovered by a world-class team of scientists in South Africa, omicron sent cases soaring across the world in days, prompting a mad scramble for booster shots and calls for further restrictions.
Prince Philip
At the age of 99, Prince Philip, Duke of Edinburgh passed away on 9th April 2021. Described as the Queen's 'strength and stay all these years' – the two were married for more than seven decades – the Duke's scaled-back, Covid-compliant funeral took place later that month at Windsor Castle with all senior royals in attendance.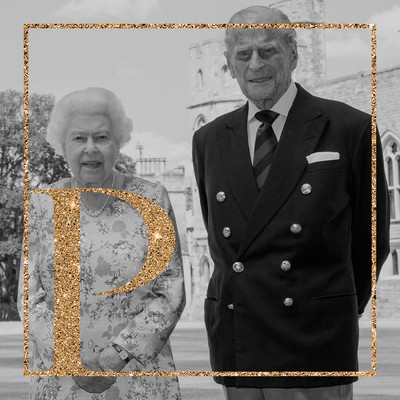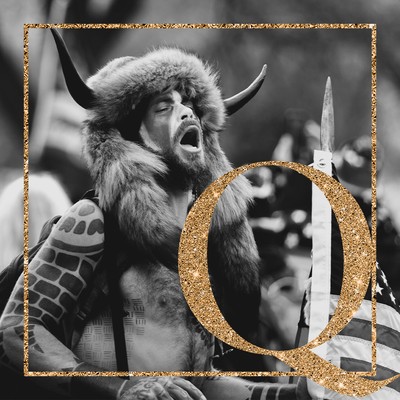 JOHNNY SILVERCLOUD/SHUTTERSTOCK
QAnon 
Shortly before President Biden's historic inauguration in January, America suffered one of the darkest days in its political history. Spurred on by conspiracy theories and racist ideology, a group of US citizens stormed the Capitol building in Washington, breaching its defences and causing mass destruction.  
Reunions & Reboots
From Friends to Sex and the City – not to mention the Harry Potter televised special due to air this Christmas – 2021 was officially the year of reunions and reboots. The reception might have been mixed so far, but for anyone who grew up in the 1990s or early 2000s, it's certainly been nostalgic to see these familiar faces back on our screens.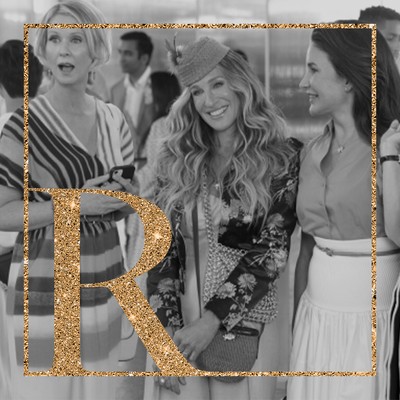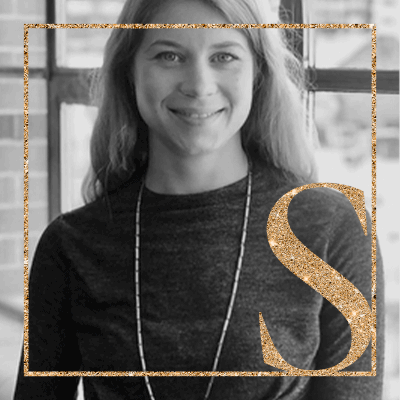 Sarah Everard & Sabina Nessa
The shocking murder of Sarah Everard dominated headlines in March after it was discovered police office Wayne Couzens tricked the 33-year-old marketing executive into a phoney arrest before raping and murdering her. This was shortly followed by the murder of primary school teacher Sabina Nessa in September. Both incidents shone a spotlight on the ongoing issue of violence against women.
Visit ReclaimTheseStreets.com
Tokyo Olympics
After a year's delay, the Summer Olympics finally took place in Tokyo this July. Team GB placed fourth overall, taking home an impressive 22 gold medals, 21 silvers and 22 bronzes. Several records were set in Japan, too – notably by Laura Kenny, who won a gold and a silver to become the most successful British female athlete in Olympic history.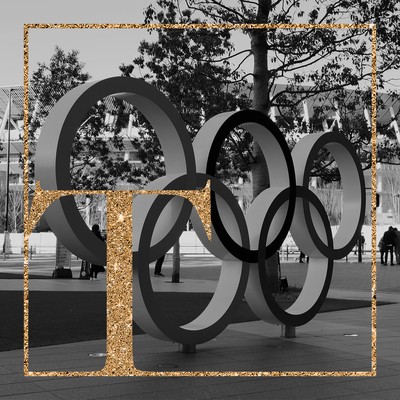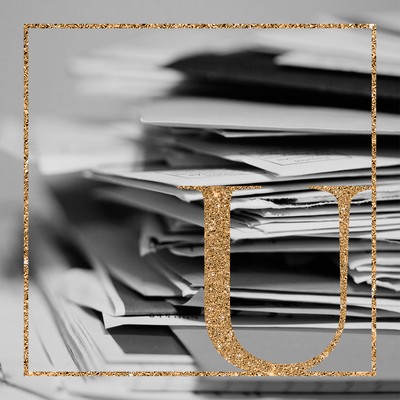 SHARON MCCUTCHEON/UNSPLASH
Utility Bills
Whether it's food shortages or a petrol crisis, Britain is having a hard time bouncing back from months of disruption to the global economy. Utility bills – specifically gas and electricity – are set to soar this winter as a result of an imbalance in supply and demand on the global wholesale market. 
Virgil Abloh
The fashion world lost one of its most creative forces with the death of Virgil Abloh in November. The artistic director of Louis Vuitton's menswear and owner of Off-White fell victim to a rare cancer, which claimed his life at the age of 41.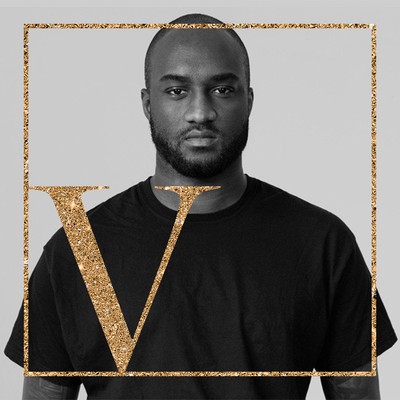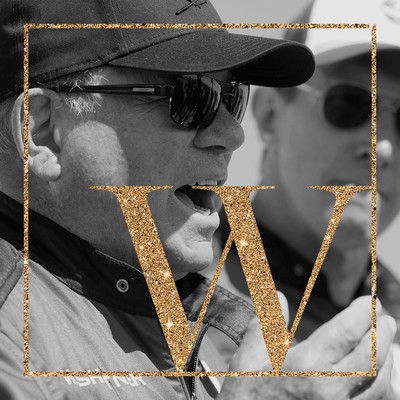 William Shatner
The billionaire space race reached new heights earlier this year when William Shatner – Captain Kirk himself – took a ride on Jeff Bezos's rocket New Shepard in October. At the age of 90, Shatner became the oldest person to ever be sent into space and was filled with emotion after his 11-minute flight. "I hope I never recover from this," he said.
Xi Jinping
With the Guardian declaring it a 'new age of imperialism' in China, President Xi Jinping's grip on the country tightened considerably in 2021. From alleged human rights abuses to blocking Amazon reviews of his new book, it's clear Jinping's vision of his own future is roughly that of a Roman-style emperor.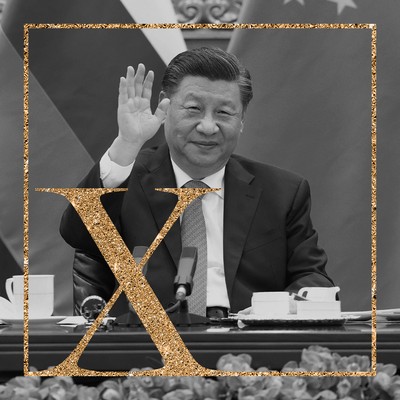 CHINE NOUVELLE/SIPA/SHUTTERSTOCK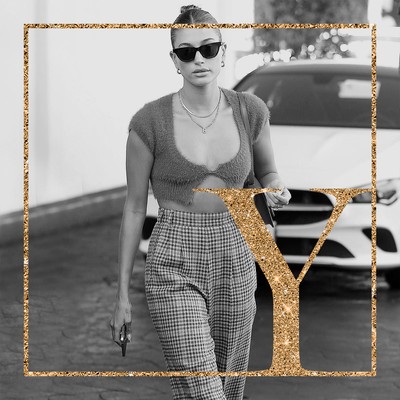 Y2K style
Forget the 90s. This year, thanks to Gen Z and a string of catwalk shows at the beginning of the year, Y2K style made its way back onto the fashion agenda, with everyone from Bella Hadid to Hailey Bieber championing the major trends of the early 2000s. Time to get those midriffs out ladies…
Zendaya
If there was one red carpet muse who stood out from all the rest this year, it had to be Zendaya. From the incredible Rick Owens column gown she wore to the premiere of Dune to the yellow custom Valentino cut-out dress for this year's Oscars, it's been hit after hit. We can't wait to see what she and stylist Law Roach come up with next year.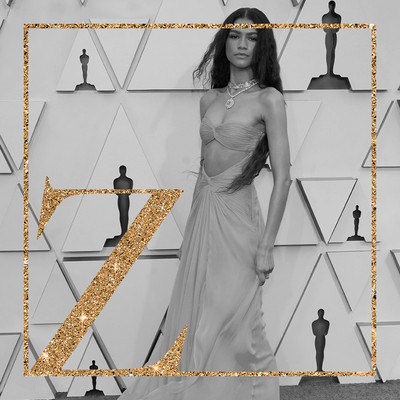 CHRIS PIZZELLO/POOL/SHUTTERSTOCK
DISCLAIMER: We endeavour to always credit the correct original source of every image we use. If you think a credit may be incorrect, please contact us at info@sheerluxe.com.