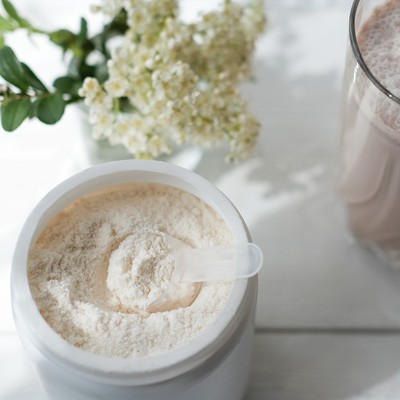 The Smart Swaps To Keep Your Nutrition On Track

If you think you'd feel healthier and more confident by losing a few pounds, exante is the health brand that can help you through the process, especially with the festive season round the corner. Exante's range of healthy meals and snacks have been formulated by nutritionists and could give you a helping hand when it comes to dealing with festive overindulgence and keeping your nutrition on track. Here's what you need to know about exante and the smart swaps to make...

CREATED IN PARTNERSHIP WITH EXANTE
It's Approved By GPs & Dieticians
Offering shakes, snacks and meals, exante is the name to know when it comes to low-calorie swaps. Unlike so many alternatives, all exante meals are high in fibre and protein, and contain 27 vitamins and minerals per serving, meaning there's no need to worry about falling short on your health goals when cutting back on calories. Since launching in 2010, exante has been helping people around the world reach their goals. With the latest research showing 64% of the UK population is overweight – with around 24% of us classified as obese – there's no time like the present to take control of your health. Plus, with the festive season around the corner, cutting back on calories in certain areas will mean you can still indulge in the treats you want without throwing your nutrition off plan. 
The Hard Work's Done For You
When it comes to weight loss, many of us struggle to know where to start, but exante streamlines the process. Its impressive range of shakes, snacks and meals has something for everyone, and at around 200 calories per serving, you can make savvy swaps and develop habits that are sustainable for the long-term rather than just depriving yourself. Plus, simple swaps have a multiplier effect. Swap one or two meals a day for exante's products and you'll be cutting calories without realising, making room for other treats and losing pounds in the process. If you're looking to commit, its best-selling four-week diet box is a good place to start. You can even set this up as a subscription, meaning your meals will be sent straight to your doorstep every month, with no need to reorder. Here are some of the exante swaps we rate...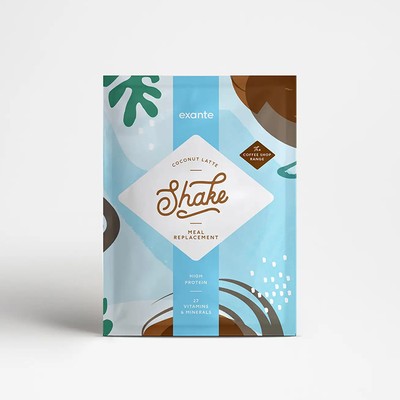 Meal Replacement Coconut Latte Shake, £1.69
SWAP: Your mid-morning milky coffeeFOR: Meal replacement coconut latte shake.Instead of your 11am full-fat latte, try this protein-rich smoothie, which will keep you full without the crash of caffeine. Packed with vitamins and minerals as well as 17g of protein, it ticks all the nutritional boxes, too.Available here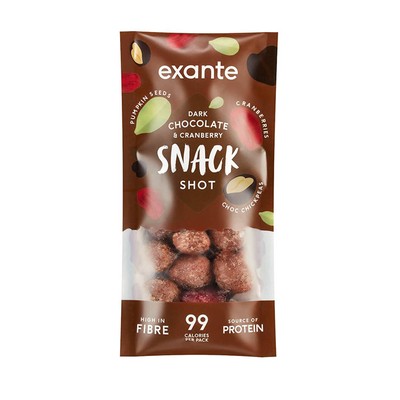 Dark Chocolate & Cranberry Snack Shot, £1.34
SWAP: A bar of Dairy MilkFOR: Dark Chocolate & Cranberry Snack ShotReach for this nutritious snack option come 3pm to satisfy a sweet craving without sending your energy levels into a spin. Each serving contains under 100 calories and 4g of protein. And if you fancy something savoury, try exante's sweet chilli and honey or chickpea and pumpkin snack shots.Available here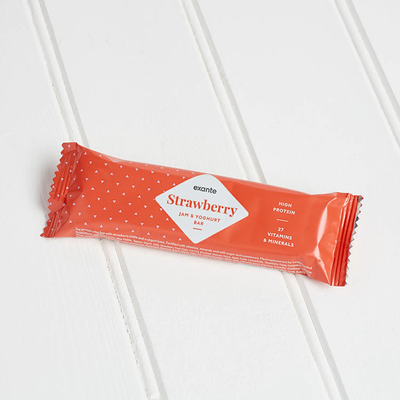 Strawberry Jam and Yoghurt Crunch Bar, £2.50
SWAP: A bowl of granola and full-fat yoghurtFOR: A strawberry jam and yoghurt crunch barA wholesome breakfast choice, this meal replacement bar is the perfect on-the-go option for keeping calories in check while indulging any sweet cravings. Exante also offers a variety of other nutrition-packed bars – think chocolate orange, lemon and toffee, nut and raisin – which are perfect for any time of the day.Available here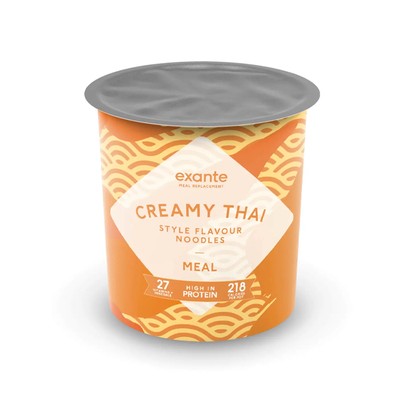 Meal Replacement Creamy Thai Style Noodles Pot Meal, £2.70
SWAP: Your go-to Deliveroo pad ThaiFOR: Creamy Thai-style Noodle Pot MealRich in protein, this warming noodle pot is the perfect supper for those nights you want something simple and convenient. Simply add hot water and you're good to go. We also rate exante's bolognese pasta, made with real pasta, herbs and spices.Available here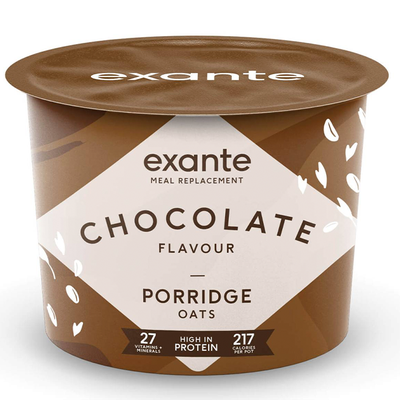 Meal Replacement Chocolate Porridge Pot, £2.70
SWAP: Toast with jam and peanut butterFOR: Meal replacement chocolate porridge potWith just 200 calories per serving, this decadent chocolate porridge is the definition of a guilt-free breakfast. It also contains an impressive 8g of fibre. If chocolate isn't your thing, exante also offers cinnamon, golden syrup and redcurrant porridge.Available here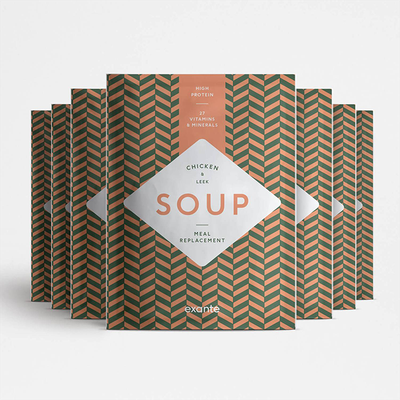 Meal Replacement Box of 7 Chicken and Leek Soup, £11.19
SWAP: A bowl of cream of tomato soupFOR: Chicken and leek flavour meal replacement soupThe perfect speedy lunch to keep in your desk drawer, mix one sachet with 200ml of hot water to create a delicious, satisfying soup. Packed full of vitamins for an extra helping of nutrients, each serving contains 200 calories.Available here
The Method Is Backed By Science
The secret behind any successful weight loss plan is a calorie deficit, and that's exactly what exante promises – on one of its plans, you'll consume fewer calories than you burn. Plus, exante allows you to be flexible with your day. Have one of its meals for breakfast and lunch, for example, then enjoy a healthy meal with your family in the evening. 
There's Something For Everyone
Whether you're looking to substitute one, two or three meals per day, the exante range has something for every moment of the day. Start your morning with a one-pot cinnamon porridge or maple syrup pancakes, then reach for soups and pot meals for lunch. Chocolate, strawberry and vanilla shakes can fill hunger gaps, as can meal replacement bars. Exante also recently launched Juiced, a world-first juice meal replacement made with clear whey protein and real fruit juices. Every exante product – whether a porridge bowl or smoothie – contains 200-250 calories as well as impressive amounts of vitamins, minerals and fibre.
Vegans Are Covered, Too
Exante has plenty of plant-based options, including vegan and gluten-free meal replacement shakes. Each shake in the vegan range contains 21g of plant-based protein with fewer than 220 calories per serving as well as real ingredients such as coffee powder, cocoa powder and real fruit extracts.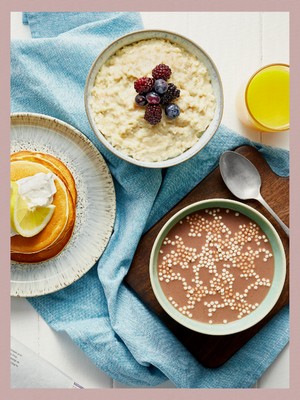 For more information, visit ExanteDiet.com
DISCLAIMER:  Features published by SheerLuxe are not intended to treat, diagnose, cure or prevent any disease. Always seek the advice of your GP or another qualified healthcare provider for any questions you have regarding a medical condition, and before undertaking any diet, exercise or other health-related programme.
DISCLAIMER: We endeavour to always credit the correct original source of every image we use. If you think a credit may be incorrect, please contact us at info@sheerluxe.com.