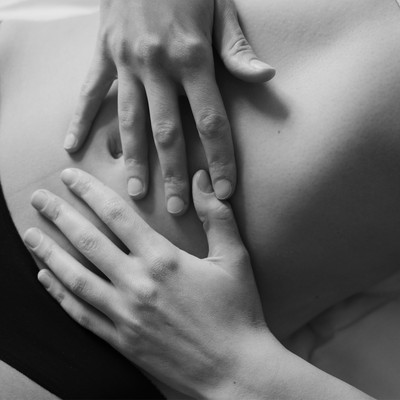 The Supplement That Can Support Your Gut Health

With gut health top of the wellness agenda, the buzz around supplements is only getting stronger. Prebiotics feed the good bacteria in your gut and to make getting your daily intake easier than ever, Bimuno is the clever daily powder supplement proven to make a difference in as little as seven days. Here's why it could be worth a try…

CREATED IN PARTNERSHIP WITH BIMUNO
What makes Bimuno different?
Probiotics may dominate the conversation in wellness circles, but prebiotics play an arguably even more important role when it comes to supporting health, and that's where Bimuno comes in. In your gut, there are trillions of bacteria – both good and potentially bad. Some are beneficial to our health, while others can cause bloating, constipation and diarrhoea, so it's important to optimise the levels of good bacteria. By directly feeding your good bacteria to help them thrive, Bimuno is a simple and effective way to give your gut a helping hand. Studies have shown that, with daily use, most Bimuno users experience a significant increase in their levels of good bacteria within seven days. In fact, Bimuno is backed by more than 100 studies, making it a tried and tested way to support your health.
So, why chose prebiotics over probiotics?
In a nutshell, probiotics are live bacteria, whereas prebiotics are a special kind of fibre which act like fertiliser for the good bacteria in your gut, encouraging them to thrive and drown out the potentially bad bacteria. Probiotics can be affected and even destroyed by digestion, whereas prebiotics can't – they reach the colon intact and unaltered. Prebiotics are also highly stable and are unaffected by temperature changes or long-term storage, so they're safe to add to almost any food or drink without compromising efficacy. Plus, prebiotics are a form of fibre. The current recommendation is to consume 30g of fibre each day. While a healthy and varied diet should be the first port of call, prebiotic supplements might also be an option to help to increase the intake of this nutrient and give the good bacteria in the gut a helping hand.
"Prebiotics encourage the good bacteria in your gut to thrive."

What are the benefits?
Each serving of Bimuno is full of prebiotic fibres to nourish the gut and support a healthy gut environment. Given at least 70% of your immune system lives in your gut, the good bacteria in our gut can also help support immunity and recent studies suggest it could also encourage a better night's sleep. 
So, how do you take it?
Unlike many supplements designed to support the gut, Bimuno comes in a handy daily sachet that can be added to both food and drink, at any time of the day. Add it to your morning coffee, stir into a glass of water or sprinkle on a bowl of porridge. All you need to remember is to take one sachet per day, though if you have a sensitive stomach, start with half a sachet for the first week. At that point, if your tummy is happy, increase to a full sachet every day.
How quickly will you see results?
When taken daily, Bimuno works within just seven days. When you take it for the first time, it'll take three days to start feeding your bifidobacteria (the good bacteria in your gut), and on days four to seven, you may feel some slight gurgling in your tummy – this is a good sign as it means Bimuno is beginning to reset your microbiome. By days eight to 14, studies show Bimuno will have changed the make-up of your gut bacteria, and as you continue to take it (which is recommended for the best results), it'll help to keep your gut in peak health.
Who's it for?
If you're looking for a foolproof way to support your gut health over the festive season, Bimuno is worth a try. It's also suitable if you're pregnant or breastfeeding and can even be taken by children aged four years and over. Independent reviews also show high levels of satisfaction among those taking Bimuno, with many saying it has changed their lives for the better.
"Bimuno is a foolproof way to support your gut over the festive season."

Want in?
To make supporting your health easier than ever, Bimuno also offers a subscription service, ensuring you never miss your daily intake, and to save on packaging to help the planet, orders are sent out every three months. Plus, the brand is offering new subscribers 25% OFF their first order, as well as free delivery.
DISCLAIMER: We endeavour to always credit the correct original source of every image we use. If you think a credit may be incorrect, please contact us at info@sheerluxe.com.