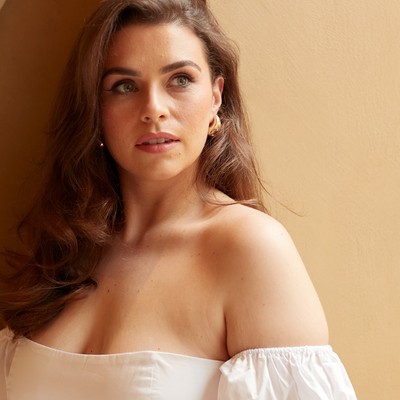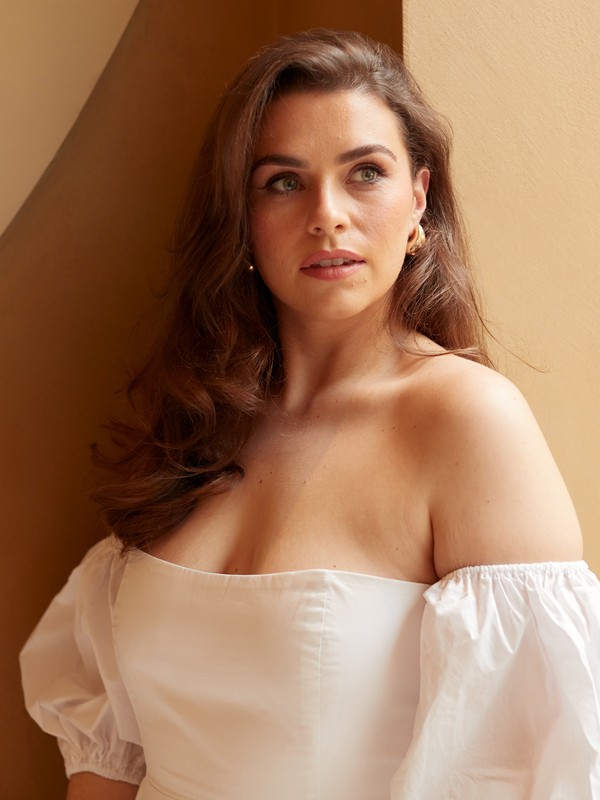 Activist & Influencer Sasha Pallari Talks Beauty Lessons & Favourite Products

Sasha Pallari is a force in the beauty industry. The model, make-up artist and activist is best known for her #FilterDrop campaign – which recently celebrated a landmark ruling from the Advertising Standards Authority declaring filters should no longer be used in paid posts or social media adverts. Here, we sat down with Sasha to talk favourite products, industry mentors and what she's working on next.

By Rebecca Hull
All products on this page have been selected by our editorial team, however we may make commission on some products.
Musical theatre was my first passion. I had total tunnel vision when I was younger and was confident it was all I wanted to do. But I left drama school after a year – my whole world changed and suddenly I had no idea what I wanted to do. Beauty had always been interesting to me, but only in the background. My mum was – and is – a successful hairdresser, so I was always interested in products and experimenting with different looks. After moving home and going back to square one, I decided to train as a make-up artist. 
My first job was with M·A·C Cosmetics. When I got the job – after a three-hour interview – I felt so proud to be there and to this day I think I owe a lot to that company. As a white woman, I would never have realised that proper shade ranges didn't exist had it not been for them. I loved how they promoted trans and gender-neutral rights before a lot of other brands. As a company, it taught me so much and encouraged me to develop my confidence. 
The pandemic changed everything. At M·A·C I was doing bridal beauty every weekend, but then the pandemic hit and, like so many others, I suddenly became jobless. It was then I took to Instagram and started doing live make-up tutorials showing real skin. I didn't want to edit – I wanted to portray a realistic standard of beauty. By scrolling through Instagram I'd started to see how filtered everything was – I couldn't find a single story that didn't have some sort of visual effect on it. It was then that I started discussing filters – I only had about 3,000 followers at the time – and asked those who felt brave enough to upload a filter-free picture, using the #FilterDrop to track the progress.
Fundamentally, people use filters because WE LIVE IN A WORLD THAT TELLS YOU YOU'RE NOT GOOD ENOUGH. If filters don't exist, we can all collectively do more to change this perception.
I never anticipated it turning into a 'movement'. It was a passion project. Even now, I don't take the credit for the growth of the #FilterDrop campaign – it came down to every single person who uploaded a photo. It's been a collective movement, I just initiated it. The situation grew rapidly and once the BBC picked up on the progress of the campaign, everything went global – I was being tagged in all sorts of interviews worldwide, but even now it feels surreal. 
Society plays a huge part in our 'filtered' lives. I've always believed that large corporates should take more ownership and stop pushing unrealistic standards onto everyone else. Fundamentally, people use filters because we live in a world that tells you you're not good enough. If filters don't exist, we can all collectively do more to change this perception. It's what led me to push further with an investigation with the Advertising Standards Authority (ASA). It took six months and led to the guidelines changing within the industry – you can no longer advertise products using a filter, which is something I'm proud of. While the campaign blew up overnight, the groundwork took a good seven years to lay. I really believe you can succeed at anything in life if your integrity and passion are strong enough. 
AI is a big concern for the future of filters. It is so advanced and will only get bigger and better to the point where we might not be able to differentiate what is and isn't real. I hope we can keep pushing forward and stop things from getting out of control. I intend on speaking at more panel talks and getting in front of new audiences to further the conversation.
Keeping my own life unfiltered comes with its own challenges. Being who you are and talking honestly gives you the kind of reliability we no longer see that much of. The beauty industry is a glamorous one – as content creators we get taken to beautiful places and sent beautiful things, but I believe in showing up as I am. I've had a tough time recently after going through a divorce and being without a home for three months. Documenting all of that hasn't been easy, but if I am going to be real in some areas of my life, it's essential I paint the full picture. 
Beauty trends aren't for me. They come and go, and if you follow them religiously, you lose sight of what means the most to you. Through my beauty tutorials and YouTube videos, I am determined to grow the channel while sticking to my core values. My integrity will always be more important than being the most popular person in that moment – I don't believe in doing something just because everyone else is. If you want to experiment and try blue mascara, do it. Everything is trial and error – so don't let others sway you or put you off.
I really admire people who stick to their own style. That includes artists like Katie Jane Hughes and Jamie Genevieve. Mario Dedivanovic is another huge inspiration to me, as are Lisa Potter-Dixon and Lisa Eldridge. I also can't recommend Alexandra Reader enough. She did my make-up once and I was so impressed. If I ever needed to have it done again, she's the person I'd want to do it.
The next step for me is expanding my Filter Drop series. This sits on my YouTube channel and it's where I interview different guests while doing their make-up. We're in the process of signing off series two, so watch this space. I am trying to get back into filming more tutorials, too. I slipped out of the habit but I want to keep learning and exploring.
Beauty Pie is a brand that stands out for me. I rarely buy products because I'm lucky enough to be sent plenty, but when I do, they're usually from Beauty Pie. I don't understand why more people aren't members – the products are phenomenal and I use something from every one of the ranges. I swear by the Clarins foundations, too. If you've never tried them before, trust me, you'll love them. Other brands I rate include Vieve and Make-Up By Mario. I'm always drawn to brands that are started by artists because they know better than anyone what makes a good product.
My number one beauty rule is to work in light layers. I always start by doing brows, then the skin, then eyes and I finish off with the lips. I take my time and gradually build everything up – I see the process as an art form, and I don't deviate. A good mix of product is key, too. For instance, today I'm wearing my Rose Inc Skin Tint and two different concealers – one for coverage and the other to brighten my eyes. I like to use lots of different brushes as well. It's essential if you want to work everything in for a seamless and natural blend.
Well-groomed brows are my non-negotiable. If my brow lady ever moved, she would have to take me with her – it's Alex at Babba Brow in Bristol and she is incredible. I've never seen anyone as consistent her. She tints, waxes, threads a little and plucks my brows to ensure I get maximum symmetry. I don't ever need to fill them in, I just brush them into place with Anastasia Beverly Hills's Brow Freeze. That said, my favourite product for holding brow hair in place is Schwarzkopf's Got2Be Hair Gel. There's nothing like it. Yes, it's sticky, but hair doesn't budge – even if you sweat heavily in the gym.
I have a handful of desert island products. The first thing I'd grab is my Beauty Pie Uber Volume Mascara – it's the best. I'd also take my Vieve Eye wands with me as they are so easy to use for a soft, smokey eye. Finally, I don't think a day has gone by when I've not reached for my Makeup By Mario Master Mattes Palette. It has something for everyone and the textures blend like a dream. 
MY INTEGRITY WILL ALWAYS BE MORE IMPORTANT than being the most popular person in that moment – I don't believe in DOING SOMETHING JUST BECAUSE EVERYONE ELSE IS.
Oil-based cleansers are an essential in my routine. I love to use one on both my face and eyes as nothing removes dirt and make-up quite like it. My favourites are Beauty Pie's Japanfusion Cleanser, Dermalogica's Pre-Cleanse and Garnier's Oil Micellar Water for my eyes. I've fallen into a trap lately of overcomplicating my routine, but simple is always best. Aside from cleansing twice daily and using both a moisturiser and SPF50, I only stick to what my skin needs.
There are two tools I'm never without. My latest obsession is the Champo Scalp Massager. My mum is a hairdresser and she's drilled into me the importance of thoroughly cleansing my hair and scalp. This little tool really helps to get a deep clean and it stimulates better blood flow within the scalp. I've genuinely found my hair has grown faster with regular use. As for skin tools, you can't beat the Clarins Resculpting Beauty Flash Roller. It makes such a difference to my skin.
Byredo and Diptyque are my go-to fragrance brands. I've fallen hard for every Byredo scent so far – but Gypsy Water and Bal d'Afrique are my favourites. I can't get enough of them and am never without one or the other. If you want something lighter and fresher, try something from Diptyque. 
Writing my own beauty book would be a dream. I would love nothing more than putting everything I believe into something that people can own forever. If I can do that and spread what I care about so deeply even further, then I'll be happy. 
My parting advice is that we all need to embrace self-acceptance. Who you are is worth way more than what you look like. Remember, looks change. Acceptance is key to leading a happy, healthy life. You don't need to wake up every day and be obsessed with yourself – that's not realistic – but I believe in knowing your own worth and liking who you are. Self-acceptance is the answer to feeling good. Looking beautiful is only an opinion but feeling beautiful is very much a choice.
For more beauty tutorials & inspiration, follow @SashaPallari on Instagram.
---
SHOP SASHA'S TOP BEAUTY PICKS
DISCLAIMER: We endeavour to always credit the correct original source of every image we use. If you think a credit may be incorrect, please contact us at info@sheerluxe.com.