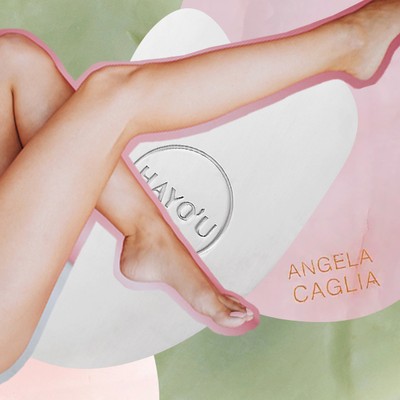 Body Combing: The Newest DIY Beauty Treatment Worth Trying

You may have heard of gua sha when it comes to sculpting the face, but experts say the crystal tool is just as effective on the body, too. Whether you're looking to reduce puffiness, improve circulation or minimise the appearance of cellulite, we find out why 'body combing' should be the newest step in your daily beauty routine…

Recognise The Health Benefits
Aside from its toning benefits, experts say 'body combing' can help keep organs and immune systems healthy and, if done correctly, the practice can boost the energy channels in the body too. All of this helps to rebalance organs and clear out any sluggish waste. For example, the backs of the arms are said to be linked to the intestines, heart and lungs, while any sweeping motions over the stomach and thighs could potentially aid digestion. 
Try To Be Careful
"There is such a thing as being too firm when it comes to 'body combing', especially if you're doing it on yourself," says skincare expert and celebrity facialist Su-Man. "Make sure you pay attention to the redness of your skin when you start. If the skin starts looking raw or burned, you're doing it too hard and should stop immediately. While it's generally a safe treatment, don't do it if you bruise easily or have overly sensitive skin – unless you're having it done by a professional who can assess your needs properly." It's also worth keeping in mind that just like body brushing or any other DIY treatments, you need to keep it up daily to really reap the benefits.
Choose Your Tools Wisely
"You need to pick a tool that has a smooth edge and surface to avoid scratching or cutting the skin," explains Su-Man. "In the olden days, it was common to use a spoon or even wood. Now, there are so many fancy marble tools and combs that are easier to manoeuvre. Most importantly though, it's knowing how to use it properly for the best results." 
Practice The Movements
"The strokes you use can be long or short, depending on what your needs are. But it's not about a vigorous back-and-forth motion, it's a gentle glide and slight pull across the skin," Su-Man advises. "Doing it this way will avoid inflammation and prevent those red dots of blood appearing underneath the skin. Try and apply water or your favourite body oil to your skin first for some slip, then start combing in downwards strokes to rid toxins and decongest limbs." If the technique sounds confusing, check out the Hayou Method's website for educational, informative videos on the best practice for using a body comb. 
Know What To Expect
As a treatment, body combing stems from the ancient Chinese practice of gua sha, to help improve circulation and reduce inflammation. David Petrusich, Head of Education at Herbivore Botanicals, says that it can help stimulate the skin, de-puff, relax muscles and gently detoxify your lymphatic system so skin can heal quickly. It can also help to relieve tension over time, as well as aiding detoxification by prompting more rapid removal of cellular waste from your tissues.
 
Here is our pick of the some of the best tools out there…
DISCLAIMER: We endeavour to always credit the correct original source of every image we use. If you think a credit may be incorrect, please contact us at info@sheerluxe.com.