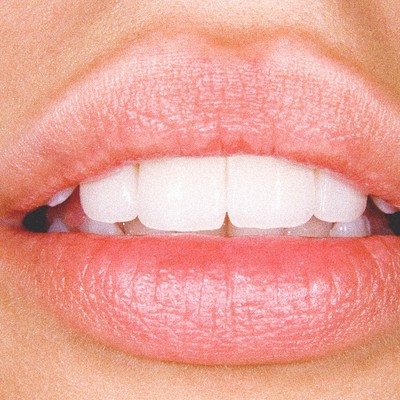 Invisalign: What You Need To Know

Removable, less obtrusive and promising decent results – Invisalign is now a well-established alternative to traditional braces. But is it as effective as its metal counterpart? How much does it cost? And is the process really pain-free? Here, cosmetic dental surgeon Dr Krystyna Wilczynski explains all…

It's Incredibly Discreet
Invisalign has become so popular because the trays used are completely invisible – they don't detract from your face or smile – with a series of aligners custom-made to fit your teeth. As you replace each aligner (every two weeks), your teeth will move gradually towards the final position, which will have been previously designed. Despite what people say, Invisalign can still get you the smile you want – just as much as fixed braces can. 
Not Everyone Is A Candidate 
Often people assume Invisalign is suitable for everyone – but it's not the case. You will need quite a thorough initial consultation with your dentist, who can properly assess your needs. For instance, those with crowding or lots of spacing between their teeth may need to seek out other options. Nor is Invisalign suitable for those who feel they can't commit to the process and would prefer something that's fixed in place. Teens and young adults are also taken on a case by case basis – if the dentist/parent feels they're not responsible enough to be thorough with the upkeep, the process won't be worth it. 
The Process Requires Discipline 
Invisalign needs to be taken seriously. You need to be responsible and remove the aligners every time you eat, drink, brush or floss. As they're not fixed, it's vital you don't forget to wear them either – this will disrupt the whole treatment progress. Once the teeth begin to move, this should be a good enough motivator to keep them in and keep up the good work. Like you would with retainers, make sure you clean them daily to keep them in a good condition. 
It's Much More Comfortable…
It's no secret that fixed wires and permanent brackets can rub and cause irritation. A benefit of Invisalign trays is that they're made from smooth plastic, so they're far more comfortable, with no sharp/extruding edges or pieces of wire. 
…But Expect A Little Bit Of Pain
That said, you will still get some pain when it comes to the movement of the actual teeth. Expect to feel pressure and a slight pulling, which may cause discomfort and ulceration. This will, however, ease as the treatment progresses and should only last for a few days. 
It Won't Give Speedier Results
There's a common misconception that Invisalign offers speedier results than fixed braces. It's not going to speed up the process at all – in fact, timings will be measured to you and your teeth, so it varies from person to person. As with any treatment, you don't want to rush it. In fact, any fast movements can cause severe pain or even nerve damage.  
Teeth Are Easier To Clean
Invisalign allows for improved cleanliness, unlike fixed wires which can be difficult to brush around. When you are ready to brush and floss your teeth, just remove the trays, have a deep clean, and pop them back in. It's important you keep up good oral hygiene as you need to maintain healthy teeth and gums. At the end of treatment, you want to have the best smile possible. 
Fewer Appointments Are Required
Opting for Invisalign does mean you won't need to visit the orthodontist so often. Trays only need to be maintained every six weeks on average, whereas other teeth straightening options can require more regular appointments and touch-ups. 
It Offers A Predictable Outcome
With the latest digital technology and custom iTero scanners, dentists are now able to scan patient's teeth to show them future results before embarking on treatment. It's brilliant as it allows patients to visualise the outcome, as well as help dentists explain the process. However, it's worth noting that, just like other treatments, you will still need retainers afterwards to ensure teeth don't move. 
Inspired? Here Are Five SL-Approved Clinics Offering Invisalign Treatment…
1. Elleven Dental
2. 52 Harley Street Orthodontics
3. Smilepod Orthodontist
4. Notting Hill Dental Clinic
5. The London Lingual Orthodontic Clinic
For more information visit HarleyStreetEmporium.com
DISCLAIMER: We endeavour to always credit the correct original source of every image we use. If you think a credit may be incorrect, please contact us at info@sheerluxe.com.