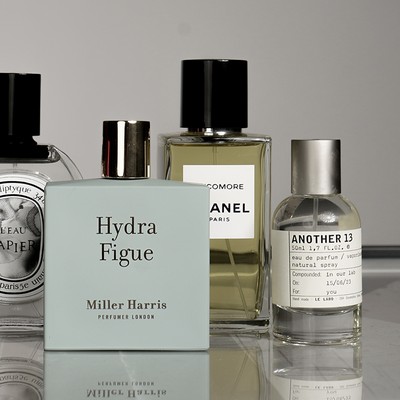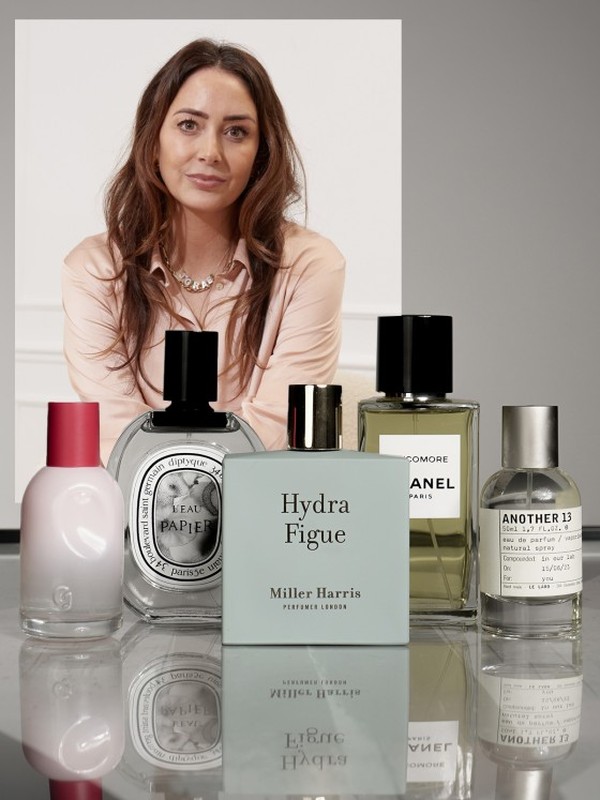 Georgia Day's Favourite Fragrances & Scent Memories

The best fragrances can transport you in an instant – evoking special memories and changing moods throughout the year. Below, SL contributor Georgia Day tells us more about her favourite scents…

By Georgia Day
All products on this page have been selected by our editorial team, however we may make commission on some products.
Fragrance is incredibly emotive. There are so many scents that transport me to a particular time or event in my life. From the scent I wore to my wedding, which reminds me of the mingle of knotted stomach nerves and toe tingling excitement (Byredo La Tulipe), to the scent of our last family holiday before I met my husband (a once-in-a-lifetime trip down the Nile wearing Stella by Stella McCartney). Even the smell of moped exhaust fumes takes me back to childhood holidays in Greece, eating calamari by the water's edge as the bikes zipped by.
The type of fragrances I'm drawn to are MUSKY, SKIN-LIKE SCENTS with woody undertones or a slight MASCULINE EDGE.
I've never had a signature scent. Because fragrance is such a powerful self-expression, I like to have a few different favourites to choose from, depending on how I feel. The type of fragrances I'm drawn to are musky, skin-like scents with woody undertones or a slight masculine edge. Chanel's Sycomore is a perfect example; it's soft and enveloping but with a woody, earthy tinge that I just adore. Le Labo's Another 13 is totally hypnotic and something I can imagine wearing forever. It's soft and earthy but a little bit dirty at the same time – heaven! Other favourites include Glossier's You and Byredo's Gypsy Water. Azaleo's Voile de Lune is another one I often spritz on at night just before I put on my pyjamas. It's so soft and comforting.
I'm fussy about what makes it into my daily rotation. Fragrances smell so differently on each person's skin compared to in the bottle and then they keep changing throughout the day. If a scent makes it onto my skin and stays put until bedtime, I know I'm onto a winner. One that's passed the test recently is D'Orsay's Sur Tes Lèvres EQ. Created by legendary perfumer Dominique Ropion, it's velvety and musky, combining notes of jasmine, sandalwood and patchouli.
I have a whole shelf of fragrance that I no longer wear. I keep them to conjure up a memory, a bit like the olfactory version of framed photos. Prada's Ambre Pour Homme will always remind me of reporting backstage at fashion shows while Estée Lauder's Bronze Goddess is every holiday I went on in my 20s. There's also a bottle of Le Labo's much-hyped Santal 33 on there which reminds me of late nights with new friends during the days of my first magazine job.
Anything neroli based is my go-to for summer holidays. There's something evocative and enveloping about it that puts me in a holiday mood from the first spritz. Hermès's Eau de Neroli Dore is one I come back to time and again; it's luminous and sunny on the skin and has a refreshing citrus tang, so it's perfect for daytime. For something more sensual for evening, I love Serge Lutens's Fleurs d'Oranger. Notes of neroli are surrounded by a heady, spicy bouquet of white flowers. I recently smelt Moroccan beauty brand Whind's first foray into fragrance and its Neroli Bronze instantly transports me to sunset hour in North Africa. And just because a holiday isn't a holiday without it, I always pack something from Acqua di Parma. It does citrus fragrances better than anyone and its Fico di Amalfi is a real classic. This summer I'm looking forward to trying the brand's latest launch, Arancia La Spugnatura. Tom Ford's Soleil de Feu is also waiting to be packed. I've not tried it yet, but I figure a hot holiday is the perfect time to sample a fragrance that evokes exotic sunsets with amber, sandalwood and benzoin. Finally, Hydra Figue from Miller Harris sounds and smells like a gorgeous holiday companion with its marine, sea salt and fig notes.
A scent I could happily wear forever is the inside of an Italian church. I just adore the earthy smokiness of the smouldering incense mixed with the cool serenity of the stone floors, which probably explains my long-term obsession with Bois d'Encens from the Armani Privé collection. It was created by Mr Armani to capture the memories of being in church as a child and it's supposedly the fragrance he wears every day. At least I'm in good company!
By Far is a new brand I'm really excited about. Its fragrance sets come with a refillable bottle and beautiful leather bracelet which you can attach onto the bottle or a bag. The Daydream of a Splash set has notes of jasmine absolute, cactus and sandalwood, and is perfect for summer. I love minis of anything, but mini fragrances are so practical if you don't want to risk taking (and breaking) heavy bottles on holiday. For my trip later this month I'll be packing Tory Burch's Essence of Dreams discovery set which contains five miniatures. They're all lovely but Cosmic Wood is the standout for me.
MINI FRAGRANCES ARE SO PRACTICAL if you don't want to risk taking – and breaking – heavy bottles on holiday.
My obsession isn't just limited to personal fragrance. I love scenting my space as much as my skin. I really believe in the power of scent to help your house feel like a home and use fragrance to zone different areas to enhance my mood. At the moment, I have Trudon's divine diffuser in Tuileries infusing my living room with the scent of raspberry, rose and geranium, and Byredo's Summer Rain candle accompanying my evening baths. It's a beautiful blend of basil, spearmint and fig and is the only kind of rain I want to know about from now until November.
The latest addition to my aromatic enclave is Diptyque's L'Eau Papier. It combines musk with rice steam and sesame accords for a delicious soft nuttiness. It's so good I cannot imagine life without it.
For more tips & recommendations, follow @GeorgiaLDay
---
SHOP GEORGIA'S TOP FRAGRANCE PICKS
Read More From Georgia Day
DISCLAIMER: We endeavour to always credit the correct original source of every image we use. If you think a credit may be incorrect, please contact us at info@sheerluxe.com.