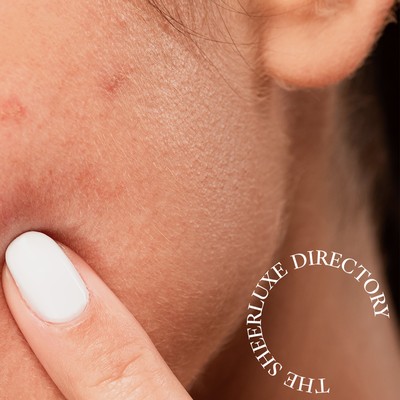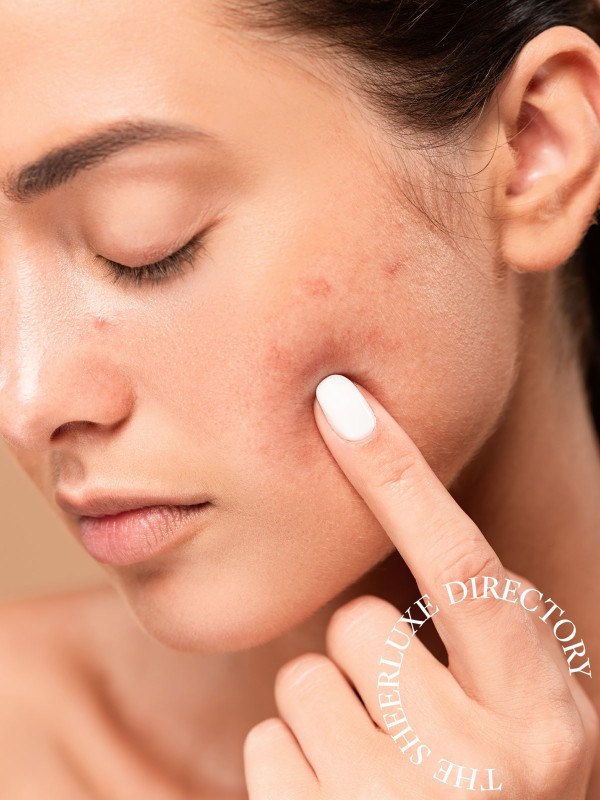 The SL Directory: Acne Experts

It's estimated nearly half of us will suffer with adult acne – and if you're one of them, you'll know how much of a toll it can take. Whether you want to stop breakouts or minimise the look of old scars, here are some of the industry's top dermatologists and skin experts who could help.

By Rebecca Hull
Consultant dermatologist Derrick is now one of the most in-demand experts on all things acne. He always listens carefully to come up with right care plan for you. Based at OneWelbeck, he calls on cutting-edge Vectra technology, which you can't find anywhere else in the UK, using 3D imaging to capture your entire skin's surface so you can get to the root cause of breakouts and inflammation.  
Book In For: An 'inflammatory skin condition' consultation. Derrick will create prescriptions to calm your immune system and in turn your skin. 
Where To Find Him: 1 Welbeck Street, Marylebone, W1G 0AR
Visit DrDerrickPhillips.com
Debbie is one of London's most revered skincare specialists. Known for her laser treatments, she prefers to treat acne in the least invasive way possible. By fusing the latest scientific methods with holistic practices, her gentle yet effective approach yields impressive results. Dubbed a 'complexion transformer', her standalone clinic on Walton Street is the place to go. You'll need several sessions to reap the benefits, but regular appointments will help to treat acne, breakouts and scarring over time.
Book In For: A consultation so Debbie can understand the cause of your acne and create a treatment plan that will suit your individual needs. Just be aware that laser will probably be part of it.
Where To Find Her: Debbie Thomas Clinic, 25 Walton Street, Knightsbridge, SW3 2HU
Visit DThomas.com
Dija Ayodele is a well-respected aesthetician specialising in treating skin of colour. She always ensures clients feel confident about the treatments on offer, and that those treatments are suitable for their complexions. With decades of experience under her belt, she has a wealth of knowledge and a friendly persona that immediately puts you at ease. You'll come away feeling more educated and in control of your skin.
Book In For: The Skin Health Consultation. You'll discuss your skin history, acne concerns and any products you're using. From there, Dija will help you build a new routine with a bespoke treatment plan using in-house medical-grade products. 
Where To Find Her: Westroom Aesthetics, 77 Fernhead Road, West Kilburn, W9 3EA
Visit WestroomAesthetics.com
Benji may be best known for his cosmetic surgery, but he also has a sound knowledge of all things skin, including conditions like acne. With a reputation for restoring people's confidence, he prides himself on choosing treatment plans that best suit individual skin tone and type. His plan will likely include a combination of treatments that are designed to penetrate the skin for best results.
Book In For: A 'Prescription Skincare Routine' session. During this, Benji gives his patients access to a range of prescription-only products that contain a higher concentration of active ingredients. He'll work with you to build a bespoke skin regime, which will include science-backed brands like Skinade, Teoxane and Obagi.
Where To Find Him: The Define Clinic, 24 London End, Beaconsfield, HP9 2JH
Visit DefineClinic.com
A US-born doctor with a background in academia, Alexis is one of the leading dermatologists working in the UK today. Having honed her skills at some of the best practices in the world, she's now part of the team at Sarah Chapman. Offering tailored advice and a friendly approach, she'll immediately put your mind at ease, whether you want to tackle acne, old scarring or excessive breakouts.
Book In For: A skin assessment is the first thing worth booking with Alexis. She'll determine an appropriate plan for you based on your lifestyle habits and current concerns. You'll also get suggestions around various lifestyle and dietary modifications, as well as treatments like LED and chemical peels.
Where To Find Her: Skinesis Medical at Sarah Chapman, 259 Pavilion Road, Chelsea, SW1X 0BP
Visit DrAlexisGranite.com
Warm, friendly and well regarded in the world of dermatology, Anjali has several specialisms, but her acne knowledge is what's earned her a loyal following. She will listen sensitively to your concerns and her advice is based on common sense – her positive approach won't leave you feeling hopeless. While topical remedies are likely to be the first port of call, Anjali may suggest other therapies too – including laser – for long-term results.
Book In For: An acne consultation in which Anjali will get a feel for your skin type, the reason your acne may have happened and how you can improve it. Post-consultation, you'll be armed with a treatment plan, which may include medicated face washes, peroxide creams or retinoic acids – or a combination of all three depending on your needs.
Where To Find Her: Skin 55 Dermatology, 55 Harley Street, Marylebone, W1G 8QR
Visit DrAnjaliMahto.co.uk
Known for his aesthetic treatments, David is a go-to for his in-depth acne advice. His gentle, pared-back approach makes it easy to see why he's become a firm favourite. He often combines a range of treatments – think laser, peels and microneedling – to alter the appearance of issues like acne, but he will always consider your individual skin type and texture before resorting to anything invasive. Want to test the water first? His products – a selection of which are dedicated to acne – are a great place to start.
Book In For: A private consultation. You'll be recommended either a strict treatment plan, a course of laser or possibly both. In this one to one, David will aim to understand your concerns, your current routine and what you're hoping to achieve long term – both for acne and your skin's overall health.
Where To Find Him: The Dr David Jack Clinic, 96 Harley Street, Marylebone, W1G 7HY
Visit DrDavidJack.com
Justine Kluk has suffered with acne since the age of 12 – something that inspired her to help others, and give prescriptive advice that promotes a clearer, brighter complexion. With a sympathetic approach, you can trust you'll be in safe – and non-judgemental – hands. The best bit? Justine breaks everything down so you leave feeling better prepared to tackle different issues. She also debunks the misinformation out there and gives you a prescriptive treatment plan to follow. If you're feeling frustrated, Justine is the woman for you.
Book In For: Consultations with Justine don't come cheap – starting at £350 – but they are a guaranteed way to get all your acne issues answered. You'll also come away feeling more assured and confident, with plenty of digestible advice to put into practice.
Where To Find Her: 25 Harley Street, Marylebone, W1G 9QW
Visit DrJustineKluk.com
Kemi Fabusiwa believes in taking a simple approach that won't cause further irritation. Her services are at the more affordable end of the spectrum; they're suitable for all, but especially those with darker skin suffering with post-acne scarring. Fun and friendly, Kemi keeps everything relaxed. Expect to come away with an understanding of which ingredients will do what, and how to improve your acne with science-backed solutions.
Book In For: A Joyful Skin Consultation. For 50 minutes, catch up with Kemi over Zoom. During the session, you'll have an in-depth discussion about your acne, your current skincare routine and draw up a personalised plan that doesn't feel intimidating or unrealistic – just simple yet effective.
Visit JoyfulSkin.co.uk
Sam Bunting is one of the most in-demand cosmetic dermatologists working today. With a wealth of knowledge, there's little she doesn't know about skin and its requirements – especially when it comes to acne and rosacea. Over the years, her empathetic, gentle yet thorough approach has won her a legion of fans. While her in-clinic appointments are hard to come by – you may have to join a waiting list – Sam has made her expertise more accessible than ever with a raft of educational videos on YouTube. If you want clearer, healthier-looking skin, Sam is the expert who can get you there.
Book In For: A consultation with Sam, who will assess your skin's needs thoroughly and run through your current routine – including your diet and lifestyle habits. You'll be sent away with a treatment plan, advice and products to incorporate into your routine. The latter will likely include some of Sam's own products, which have been created with her clients' needs in mind. If you can't get hold of Sam, try booking in with Dr Emma Wedgeworth or Dr Tracy Wong instead – both are well versed in acne and stopping it in its tracks.
Where To Find Her: 41 Harley Street, Marylebone, W1G 8QH
Visit DrSamBunting.com
Jasmina Vico is the skin health specialist and facialist responsible for Jodie Comer's flawless complexion. She treats skin in a 360° way, focusing on your inner health as much as your outer appearance. Expect a full assessment of your current products, with advice on what's worth using and, potentially, what's worth ditching in a bid to prevent further breakouts. Well known for her laser expertise, she'll assess whether your complexion needs it, and give unbiased advice that's guaranteed to help. It's likely you'll be recommended a few key ingredients – with vitamin C and salicylic acid being two of her favourites.
Book In For: The 'VicoGlow'. Jasmina's signature treatment is adaptable for all skin types and concerns – including acne. Skin will be cleansed and massaged to stimulate lymphatic drainage, before she looks at tackling your individual needs. Regardless, your skin will get a hefty dose of hydration, while spots and breakouts will be taken care of. You'll come away with an individual treatment plan, too. If you're considering taking the plunge, but just want some simple advice first, her dedicated acne page is well worth a read.
Where To Find Her: 6 Percy Street, Fitzrovia, W1T 1DQ
Visit JasminaVico.com
DISCLAIMER: We endeavour to always credit the correct original source of every image we use. If you think a credit may be incorrect, please contact us at info@sheerluxe.com.