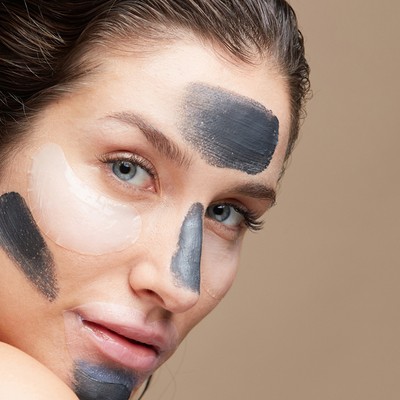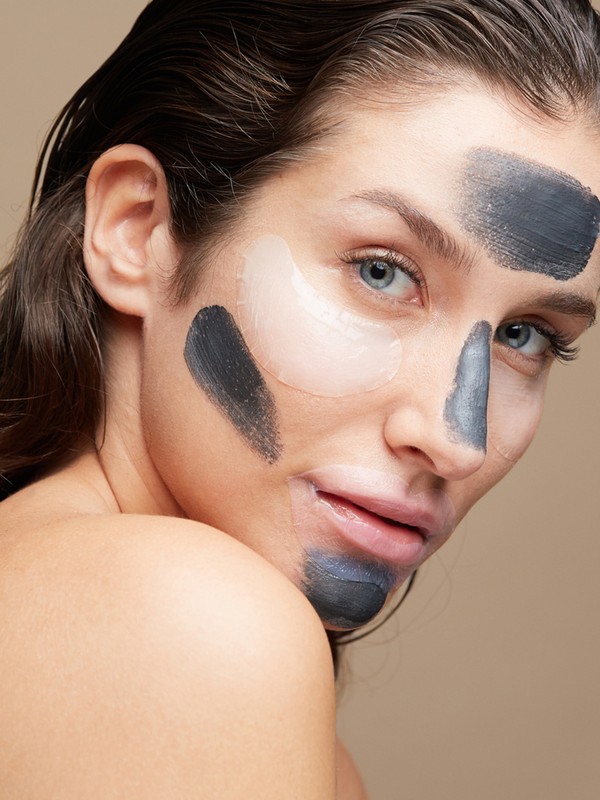 A Dermatologist Explains How To Get Healthy-Looking Summer Skin

Everyone's skincare routine should change a little bit with the seasons. To point you in the right direction, we've enlisted the help of top London consultant dermatologist Dr Alexis Granite and asked her to explain what you should be doing for healthy summer skin.

By Georgia Day
All products on this page have been selected by our editorial team, however we may make commission on some products.
Understand Your SPF
We all know daily sunscreen is a given, but for many it's not clear whether the SPF in your make-up is enough or not. The bottom line, according to Alexis, is to always opt for a standalone formula. "The general rule of thumb when applying sunscreen is that two finger lengths of product is enough to ensure adequate coverage," she explains, "So it's very difficult to use enough of a product such as foundation to reach the sun protection factor needed. Instead, think of SPF in your make-up as icing on the cake," she adds. Of course, where SPF is concerned, the key is to be consistent with your application, so if you haven't found a product that works for you yet, shop around for something compatible. Newly arrived from some Aussie sunscreen aficionados, Mecca Cosmetica's To Save Face SPF50+ is a super lightweight formula that looks and feels more like a skin-perfecting pearlescent primer than a sunscreen and is a beautiful base for make-up. If the ease of a mist is more appealing, try 
Keep Up With Your Actives
Despite what you may have heard, there's no reason to take a break from using actives like retinol and vitamin C during the summer months. "People often talk about skin thinning due to retinols and that this may increase sensitivity to sunlight," says Alexis. "In fact, retinols do thin the stratum corneum (the uppermost layer of dead skin cells) because they accelerate skin turnover, but overall, when used for extended periods of time, retinols actually stimulate collagen and elastin production, and improve skin quality and thickness." The same goes for vitamin C, a potent antioxidant which protects against damage caused by UV rays. "Summer is a great time to use vitamin C as sun exposure is increased during the warmer months," says Alexis. StriVectin's Advanced Retinol Nightly Multi-Correct Serum aims to visibly improve multiple signs of ageing in just seven days, while Skinceuticals' CE Ferulic is a consistently reliable vitamin C serum which contains 15% pure L-ascorbic acid. The only caveat with both products is a simple one: don't forget your daily sunscreen.
Know What Works For You
Warmer weather and an increase in humidity can affect skin in different ways, so it pays to know how yours fares when the mercury rises. If your skin gets oilier or you become more acne-prone, it's a good idea to switch to a lighter moisturiser that will do the job without overloading your skin. Avène Hydrance Aqua Gel and Byoma Moisturising Gel-Cream are both good oil-free, non-comedogenic options while a clay mask a couple of times a week will help soak up any excess oil. When it comes to dry skin, Alexis recommends the great all-rounder that is hyaluronic acid. "It's a nice, lightweight hydrating option that can be used all year round. Hydrating sheet masks are also a great choice and can help cool the skin," she adds. Garnier's Hyaluronic Cryo Jelly Masks have added menthol for an extra cooling effect. If your skin becomes more reactive or sensitised during the summer, ice rollers can help it to feel less angry. "Also look for products containing niacinamide which has anti-inflammatory effects," adds Alexis.
Schedule Treatments Carefully
As the warmer months roll around and your calendar fills up with social events, it might feel like a prime time to treat niggling skin concerns such as pigmentation. Think carefully though, cautions Alexis, as sun exposure and treatments like laser facials and chemicals peels aren't always compatible. "The main issue with most lasers and chemical peels is that having a tan (which increases melanin) can interfere with how the laser or product interacts with the skin,' she explains. "In the case of light-based treatments such as IPL, the machine cannot distinguish between unwanted pigmentation such as a sunspot and melanin from a tan, and this can increase the risk of burning." Her advice? If you really can't wait and haven't been exposed to strong sun, then go for it. If you can wait until autumn or winter, then do. When it comes to aesthetic treatments and injectables such as filler, she recommends scheduling at least four weeks before a big event to allow for a two-week review and any potential swelling or bruising to settle. If you want something to boost radiance with virtually no downtime, try Aquagold. "It's a type of mesotherapy that can be done year-round; a cocktail of ingredients such as hyaluronic acid and botanicals are stamped gently under the skin's surface to give a healthy, glassy glow."
Have A Rescue Plan
No matter how careful we are with our SPF, we've all experienced the problem (and pain) of sunburn. To try and prevent it from happening in the first place, make sure you're out of the sun when it's at its strongest – usually between 11am and 3pm – and reapply your sunscreen every two to three hours when sweating heavily or swimming. If sunburn does happen, the best thing to do is reduce the pain and calm the inflammation as much as possible. "Use cool compresses and emollients to reduce discomfort," suggests Alexis. "Biafine cream is a nice option to help soothe the skin, while anti-inflammatories such as Nurofen can help reduce swelling and pain." If lying low until it calms isn't an option, "Green tints tend to help neutralise red, so a green hued primer or foundation can also be helpful." Erborian's CC Red Correct is handy to have on standby.
Read More From Georgia Day
DISCLAIMER: We endeavour to always credit the correct original source of every image we use. If you think a credit may be incorrect, please contact us at info@sheerluxe.com.