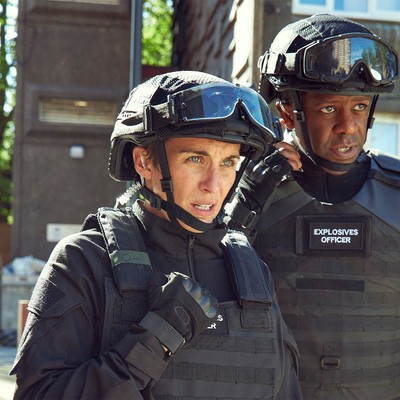 10 Great TV Shows To Look Forward To

From gripping BBC dramas to book adaptations hitting streaming services, there are plenty of great series set to land on our TV screens before the end of the year. Here are ten we can't wait to watch…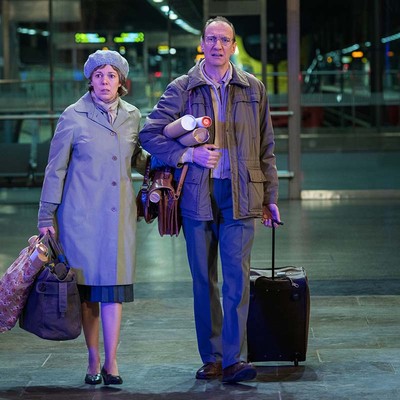 Landscapers, Sky Atlantic
This four-part thriller is Ed Sinclair's first television screenplay. Starring his wife Olivia Colman, the drama is inspired by real events, telling the story of Susan (Colman) and her husband Christopher (David Thewlis), a seemingly mild-mannered couple who killed Susan's parents in 1998. The crime went unsolved for over a decade, during which time Susan and Christopher created their own bizarre fantasy world that made them Hollywood heroes in their imagination. Told from multiple perspectives – including police officers and lawyers involved in the investigation – we can't wait to see how the drama unfolds.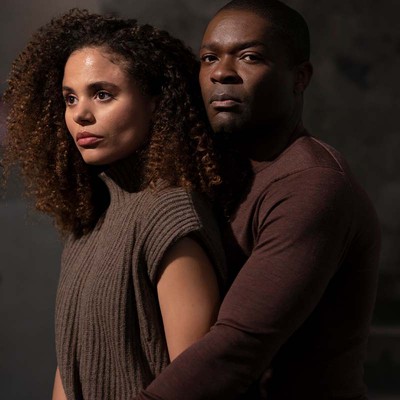 The Girl Before, BBC1
Based on Anthony Capella's bestselling 2016 novel, The Girl Before is a psychological thriller set in a beautiful London house. When Jane (Gugu Mbatha-Raw) gets the chance to move into a stylish, ultra-minimalist home designed by enigmatic architect Edward (David Oyelowo), she jumps at the chance. But there's a catch: she and the other housemates aren't aware that when they move in, they must abide by Edward's list of exacting rules. Jane starts to feel the house changing her in unexpected ways, and when she makes a shocking discovery about her predecessor Emma (Jessica Plummer), she's forced to confront unnerving similarities. As the two women's timelines interweave, Jane begins to question if her fate will be the same as the girl before…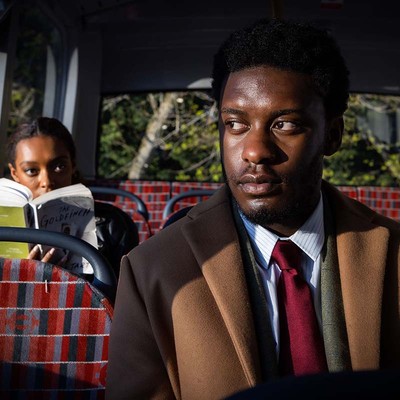 You Don't Know Me, BBC1
If you enjoyed Imran Mahmood's book You Don't Know Me back in 2018, you're in for a treat. This new adaptation starring Samuel Adewunmi (The Last Tree, Angela Black), Roger Jean Nsengiyumva (Tomb Raider, Sixteen) and Yetunde Oduwole (Meet The Adebanjos). The four-part drama centres on a young man who, with overwhelming evidence against him, stands accused of murder. At his trial, Hero (Adewunmi) tells a gripping story about the woman he loves getting into serious trouble, hoping he can sway the jury. Viewers too must decide whether he's lying or not.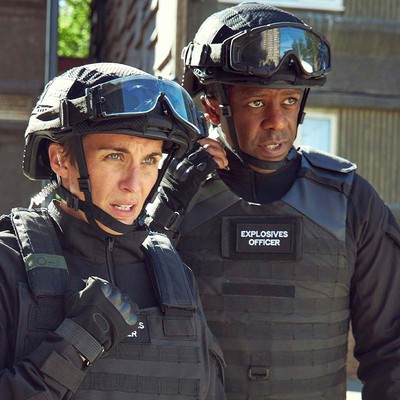 Trigger Point, ITV1
Line of Duty fans, this one's for you. Vicky McClure is back on our screens in this suspense-filled ITV drama, produced by Jed Mercurio. Told in six episodes, Trigger Point puts the spotlight on counter-terrorism policing and the Met's bomb disposal squad, who risk their lives every day to keep the British public safe. Lana Washington (McClure) is an experienced bomb disposal operative, known as an 'Expo', and Joel Nutkins (Adrian Lester) is her right-hand man. The pair are close, having served together in Afghanistan. When a terrorist campaign threatens to tear down London, they are at the forefront of urgent efforts to find out who is behind the bombings before fatalities escalate.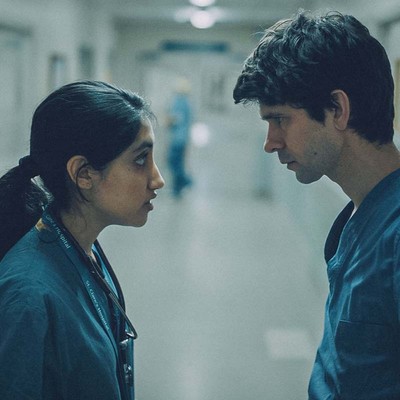 This Is Going To Hurt, BBC1
After teasing the series for months, the BBC's adaptation of Adam Kay's award-winning memoir is almost here. Ben Whishaw will play Adam, who we find struggling through the ranks of hospital hierarchy – junior enough to suffer the long hours, but senior enough to face a constant barrage of terrifying responsibilities. Adam scribbles his experiences in a secret diary charting endless days, sleepless nights and missed weekends, eventually hoping to tell the world the truth about life as a doctor working in obstetrics and gynaecology. Having worked 97-hour weeks for months, Adam's mentally and physically exhausted, but determined to bring change to one of our most valuable assets – the NHS.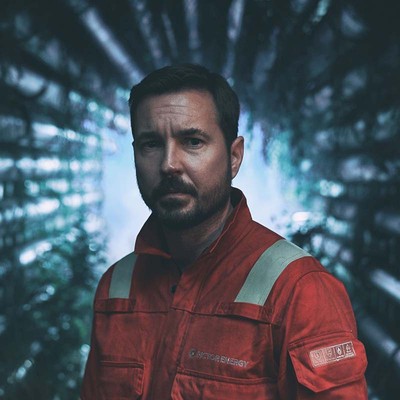 The Rig, Amazon Prime 
This new series pitches Line of Duty and Vigil favourite Martin Compston into an explosive, supernatural drama. Set on a remote oil rig off the Scottish coast, it follows a group of workers who try to return to the mainland when an eerie fog descends on them and a supernatural force takes over. Communication to the outside world is cut off, strange happenings play tricks on their minds, and a major accident throws suspicion on everyone. Their limits are tested to the max, and only those who can cope physically and psychologically will survive.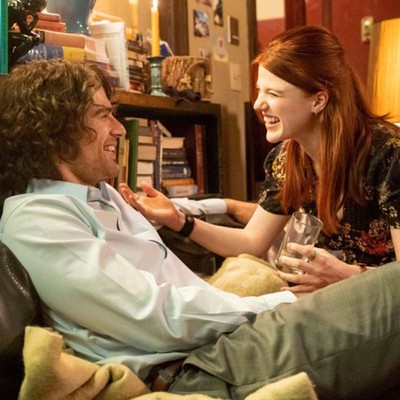 The Time Traveller's Wife, Sky Atlantic
Steven Moffat (Doctor Who) is the showrunner behind this adaptation of Audrey Niffenegger's bestselling novel. A man in his late 20s (Theo James) suffers from a rare genetic disorder that causes him to drift uncontrollably back and forth through time. On one of his stopovers, he meets the love of his life (Rose Leslie) and they get married. But the two cannot remain in one place at a time and are always out of sync, making their relationship even more complex.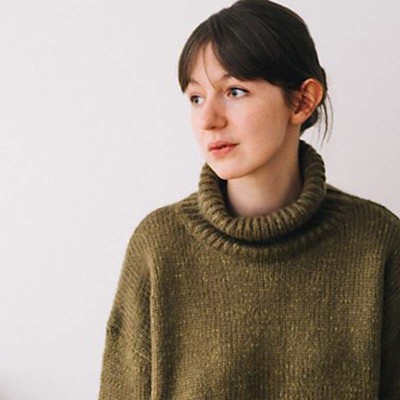 Conversations With Friends, BBC Three
After the huge success of Normal People last year, Sally Rooney's next BBC adaptation promises to be just as good. Conversations With Friends follows another group of young people living in Dublin, trying to make sense of the world and navigate relationships. Frances (Alison Oliver) is a bright 21-year-old university student forced to confront her own vulnerabilities for the first time. Her ex-girlfriend – and now best friend – Bobbi (Sasha Lane) is self-assured, outspoken and compelling. Though they broke up three years ago, Frances and Bobbi are virtually inseparable and perform spoken word poetry together in Dublin. It's at one of their shows that they meet Melissa (Jemima Kirke), an older writer who is fascinated by the pair. Bobbi and Frances start to spend time with Melissa and her husband Nick (Joe Alwyn), a handsome but reserved actor. While Melissa and Bobbi flirt with each other openly, Nick and Frances embark on an intense, secret affair that tests everyone's trust.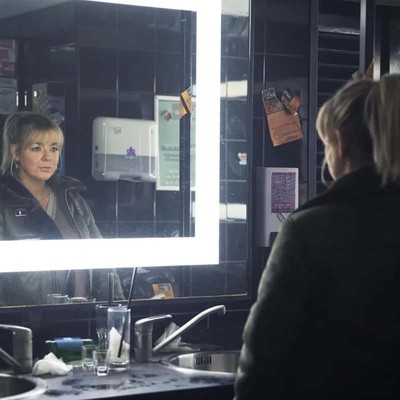 Teacher, Channel 5
Sheridan Smith plays Jenna, a teacher whose life begins to unravel in this Channel 5 drama. Jenna is accused of having a sexual encounter with a student, but she has no memory of what happened that night. Struggling to prove her innocence, her only hope of clearing her name is to return to dark events from her past that bring even more trauma into the mix. As she tries to make sense of what has happened with the help of one of her colleagues, she risks losing everything she's worked so hard to gain.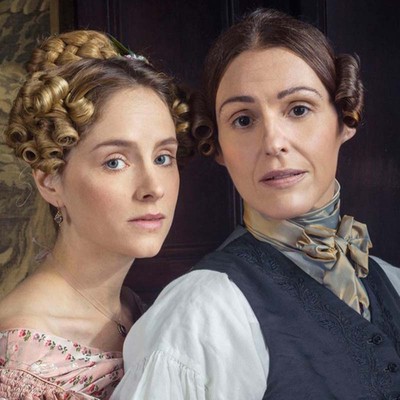 Gentleman Jack, Series 2, BBC1
Series one ended with Anne Lister (Suranne Jones) and Ann Walker (Sophie Rundle) getting married, so we can expect to see the couple navigating newlywed life in the second series of the period drama. In 1830s Yorkshire, though, the lesbian couple are likely to create controversy. The plot remains strictly under wraps as filming is still going on, but we know esteemed actors Joanna Scanlan and Timothy West will join the eight-part series.
DISCLAIMER: We endeavour to always credit the correct original source of every image we use. If you think a credit may be incorrect, please contact us at info@sheerluxe.com.