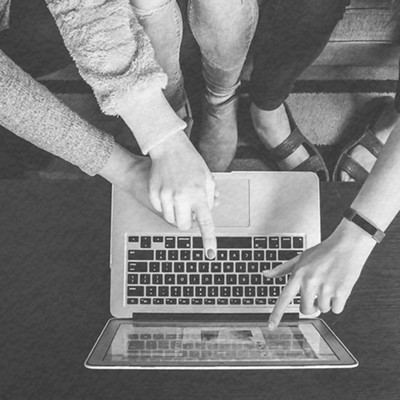 12 Games To Play On Zoom With Friends & Family

With the nation on lockdown, and restrictions set to stay in place for the next few weeks, staving off boredom remains a top priority. If the weekly pub quiz on Zoom is starting to feel a bit repetitive, here are some alternative suggestions to keep the fun going…

KARAOKE 
Turn a typical karaoke night into something a little more competitive by scoring each other out of ten. With hundreds of free karaoke songs available on YouTube, each person or couple logs onto Zoom before taking it turns to belt out a verse and a chorus (anything longer and you risk it becoming boring). From there, other viewers score the singers. With extra points up for grabs for appropriate costumes and/or dance moves, turn an adults-only session into a drinking game by making the lowest scorers down a shot at the end of each round. 
MOST LIKELY TO…
A classic drinking game, this one is strictly adults only. Take it in turns to read out a different statement starting with "Most likely to…". The person who has read out the statement then writes someone's name on a piece of paper before the other players follow suit. After everyone's finished, the other players hold up their paper to the screen to see who's won the most votes. If it matches the name written down by the statement-reader, they win a point. If not, their forfeit is to finish their drink or take a shot.
NAME, PLACE, ANIMAL, THING
This kid-friendly game works just as well on Zoom as it does offline. To play, pick a letter from the alphabet. Once selected, each player must list a famous person's name, a place, an animal and a thing starting with that letter. The first person – or group – to type them into the Zoom chat function wins.
CHARADES
A family and dinner-party favourite, this is one of the easiest games to play virtually. If you haven't had much time to prepare, simply come up with ideas in your head – be it a TV show, film or book – for other players to guess as you act it out. For a more sophisticated version, try using a charades idea generator like this one to keep the playing field even. Just remember to use the Zoom spotlight feature when it's your turn to act, and give the other teams a time restriction to guess the right answer.  
BINGO
When it comes to simple games to keep the whole family entertained, it doesn't get much better than bingo. Use a website like this to play a traditional game with a virtual caller, or create your own custom game themed around a movie or TV show you know your group are fans of. To make it more competitive, try playing for small prizes – like a future round of drinks when we're all allowed out again.
PSYCH/WOULD I LIE TO YOU?
First, divide yourselves into teams or groups of players. Then, mimic the popular television series by making up fake answers, either to real trivia questions or about your own lives. Teams must then choose what they believe is the real answer among the fakes. For every correct guess, you get a point. If you're up for a bit of advanced planning, try separating questions into different rounds categorised by theme or specialism. 
PICTIONARY
A game night classic, Pictionary is an easy one to play online with friends or family – and it's kid friendly, too. Use a Pictionary word generator like this this one and choose a team to play first with a designated drawer. The drawer then has one minute to draw that word for their team to guess. If the team guesses the card correctly, they get a point. The best news? Zoom has its own whiteboard feature to make things even easier. To use it, click the 'share screen' button located in the meeting toolbar, select the whiteboard, and click share. You should then see a selection of annotation tools that will let you use your mouse to draw. 
CARDS AGAINST HUMANITY/REMOTE INSENSITIVITY
Fans of the dark-humoured card game will be pleased to know that the online version – Remote Insensitivity – is totally Zoom compatible. On entering the site, you'll be given a unique code to send to others wanting to play. On accepting the link, players will enter a virtual card room. Set up a Zoom call simultaneously to mimic the same face-to-face experience and let the fun begin. It works for a host of other card games via the same site, so the possibilities are endless. 
WINE TASTING
It might take a little more preparation, but hosting a wine tasting via Zoom is a great way to get the weekend underway – and separate working from home from time to relax. Download a rotation sheet and note card online before running through that week's selections. If you plan on making it a regular fixture, try theming the weeks by category or household. With plenty of restaurants and bars offering delivery in and around London, getting your hands on some unusual bottles might still be possible. 
JUST DANCE
Missing those nights spent dancing with your friends? Guaranteed to be an instant mood-lifter, try turning your living room into an at-home disco. Download Just Dance to your laptop or desktop and add the app to your phone. The phone then acts as the controller, while different households enter 'party rooms' over Zoom. With a huge range of music on offer – from Disney to classic disco – follow the virtual dancers on the screen to learn fun routines and beat other participants' high scores. 
HEADS UP/GUESS WHO
There's no reason to allow long-distance to get in the way of this much-loved game. Great for adults and children, simply download the Head's Up app before setting up a Zoom call. Once everyone's online simply kick the app into gear. The game is fully-integrated into the House Party app for a seamless experience, but we prefer the Zoom platform for a more stable experience with multiple players.
NETFLIX PARTY
Okay, so it's not strictly Zoom, but we couldn't not mention this feature from the streaming service. Fancy watching that new rom-com with your girlfriends? Or want to watch a family favourite with the grandparents? Netflix users can now watch films and TV programmes in sync with their friends and family through Netflix Party, which is available to download for free on Google Chrome. Not only can you watch films and TV programmes at the same time, you can also use the group chat sidebar to share your thoughts throughout. Practised users even suggest adding in a game of bingo, with viewers challenged to listen out for selected words or phrases.
Download Zoom here. 
DISCLAIMER: We endeavour to always credit the correct original source of every image we use. If you think a credit may be incorrect, please contact us at info@sheerluxe.com.